Exploring vast and wild Landmannalaugar in Iceland
September 10, 2018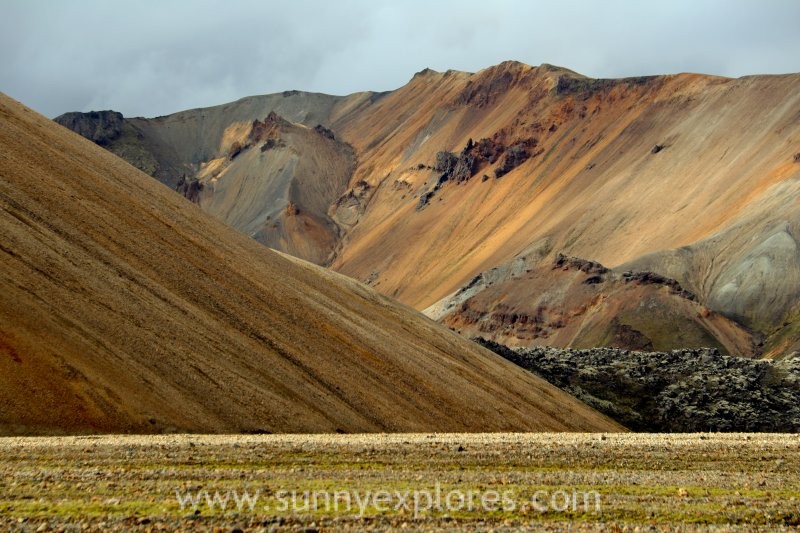 Landmannalaugar, is a vast area of stunning and unique beauty in the heart of Iceland's southern Highlands. This site was historically known for its natural geothermal baths, hence its name the 'People's Pools'. Nowadays its one of Icelands most popular hiking areas. Landmannalaugar is not easy to reach. You will need a four wheel car and you might have to wade through some rivers. It's an iconic site, a valley largely covered with lava, surrounded by yellow, brown, red, green and gray-blue colored rhyolite mountains. The 2, 5 kilometer long lava field Laugahraun consists largely of obsidian.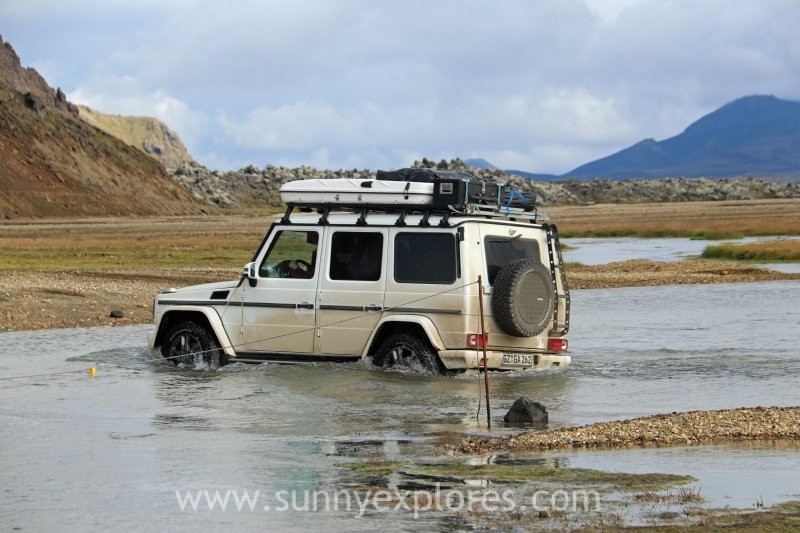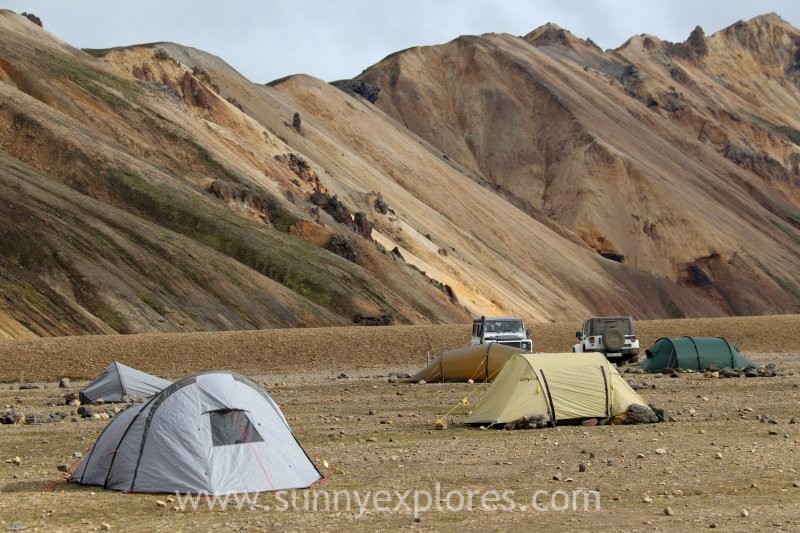 Bláhnúkur
The most striking mountain in Landmannalaugar is the Bláhnúkur, the Blue Peak. The blue-black color is due to lava flows and volcanic ash. Next to Bláhnúkur lies the volcano Brennisteinsalda. The path to the top of the 945 meter high Bláhnúkur is pretty steep. The walking route even has hairpin bends. But the view makes the climb worthwhile.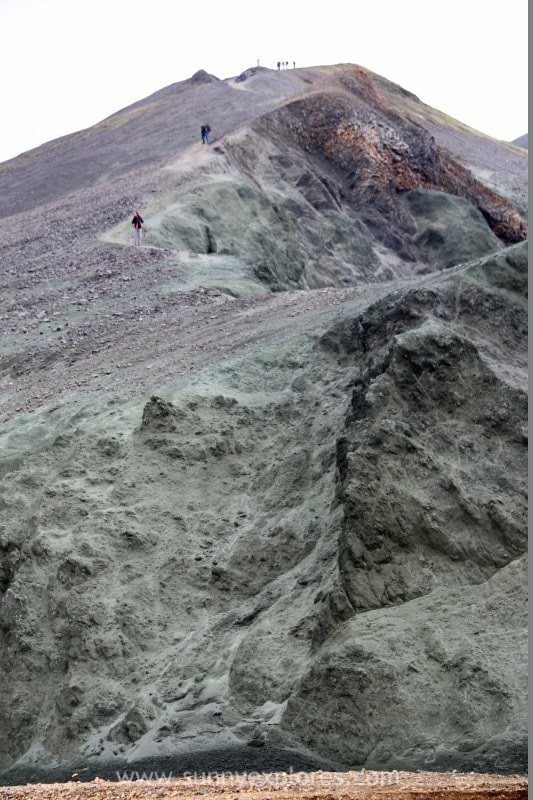 Ljotipollur
It's a challenging walk or drive to the explosion crater lake Ljotipollur. This crater lake is the southernmost crater in the Veidivotn fissure system. Ljotipollur's name means 'Ugly Puddle', but it's stunning. The crater is beautifully red. The deep trout-filled lake at its bottom and high edges on its sides make Ljotipollur a stunning site.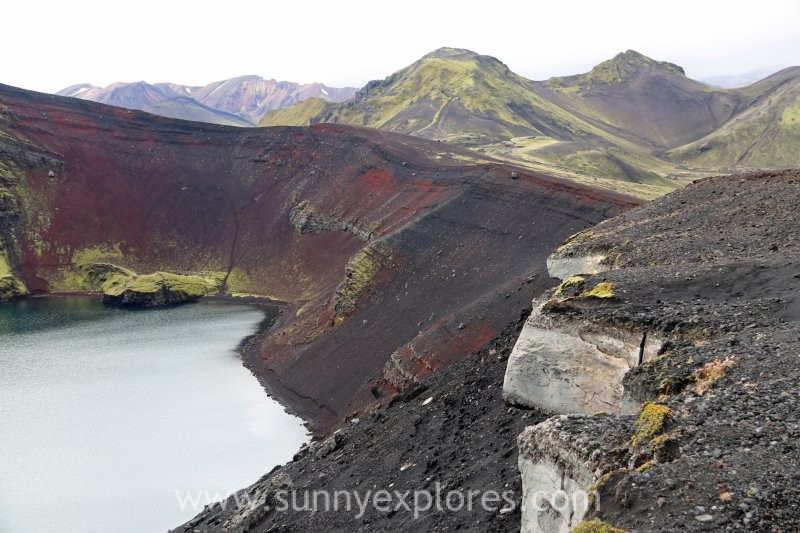 This place can not be captured in words. Here is a photo impression of Landmannalaugars rugged, ferocious beauty.