Visiting Vaduz in the Fürstentum Liechtenstein
June 12, 2019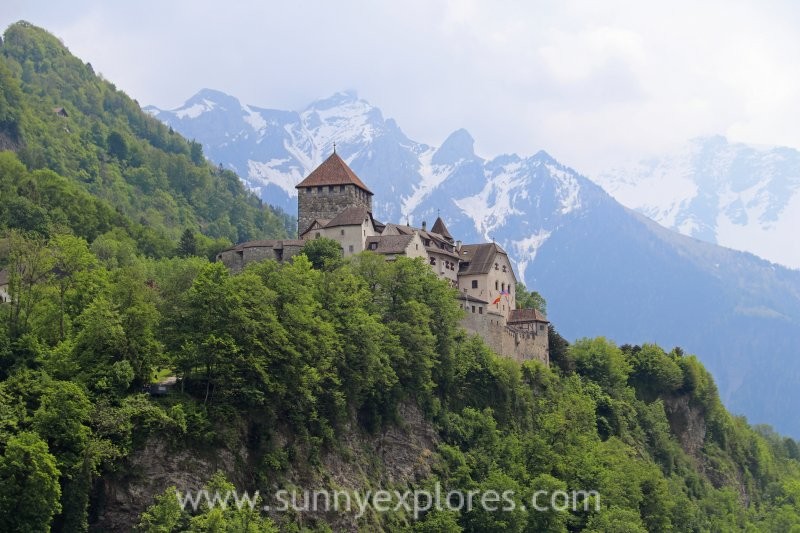 On the right bank of the Rhine sandwiched between Switzerland and Austria, lies an old principality called the Fürstentum Liechtenstein. It is a dwarf state that measures only 160 square kilometers. Liechtenstein has high mountains and a surprising amount of culture and that makes it a nice travel destination.
Vaduz is the capital of Liechtenstein and the seat of the national parliament. Modern buildings mix with historical houses. Vaduz is so small that you can walk around and see the whole town in a day. It's small but crowded; the streets are filled with Asian tourists. A fun thing to do in Vaduz is having your passport stamped. But there are some more places you need to visit.
Cathedral of Vaduz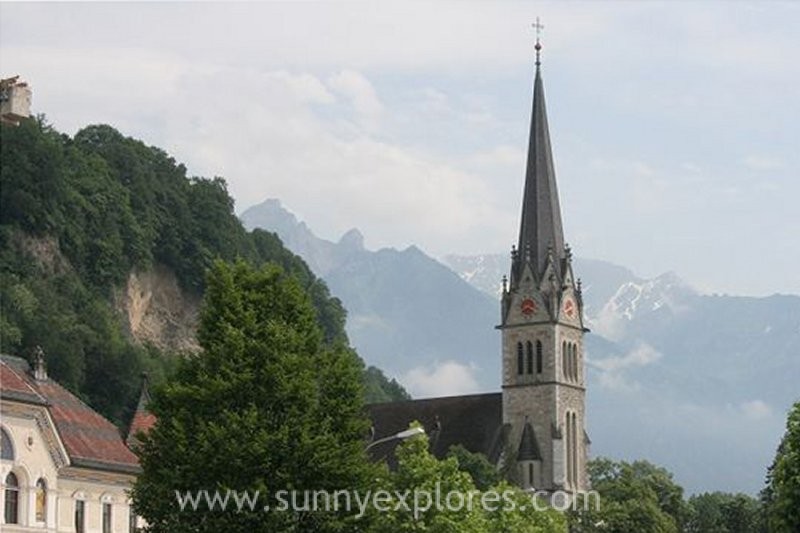 The largest church in Vaduz is located at the end of the pedestrian zone of Vaduz. Look inside to see the beautiful stained glass windows. The Saint Florin Cathedral, as this church is officially called, dates from 1847.
Museums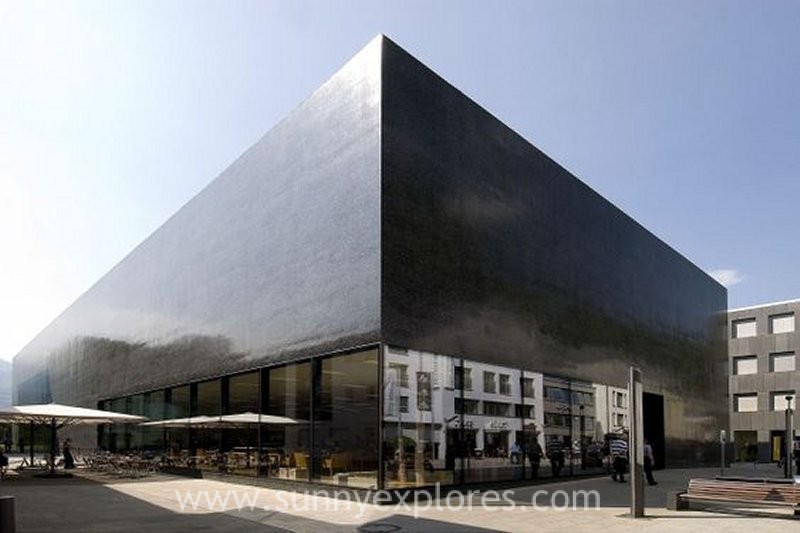 You can visit different museums in Liechtenstein. The Treasure Chamber Vaduz shows various historical objects, such as weapons with ivory inlays, that were used by or given to the ruling Princes of Liechtenstein. The National Museum of Liechtenstein, the Landesmuseum shows the history of Liechtenstein. This museum also has a branch, an old farmhouse outside Vaduz. Artmuseum Liechtenstein is housed in a modern building and shows some famous works by the American sculptor Richard Artschwager, Barry Le Va and artist Keith Sonnier.
The Parliament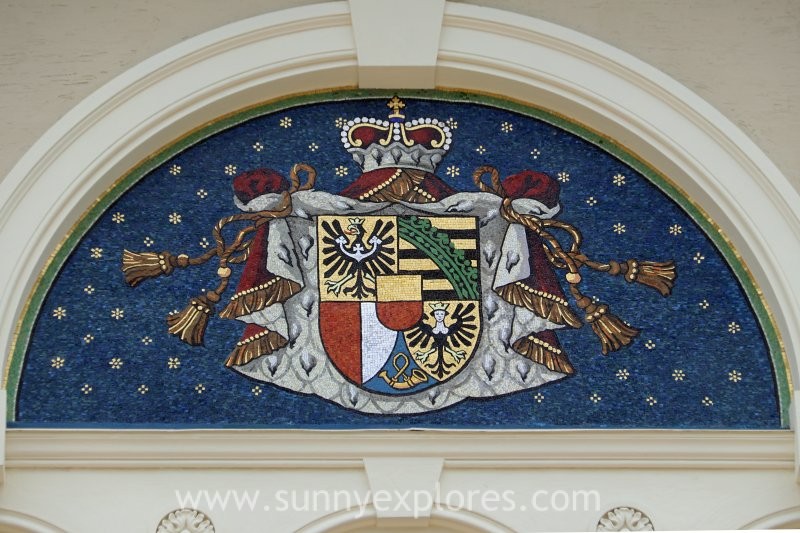 The capital Vaduz is also the government city. The five-member cabinet rules together with the parliament and the prince of Liechtenstein. In 2008 the architect Hansjörg Görtiz designed a modern building attached to the older palace.
The Red House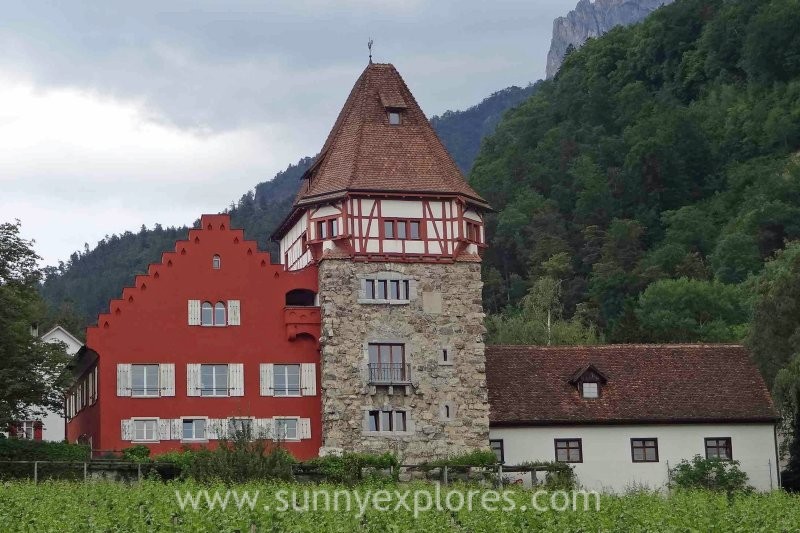 The Red House is a gabled stairs structure with a large tower containing living quarters, It's located in the Mitteldorf area of Vaduz. The house was built in 1338 and got its name from the dark-red colour the building has had since the middle of the 19th century.
Walk to Vaduz castle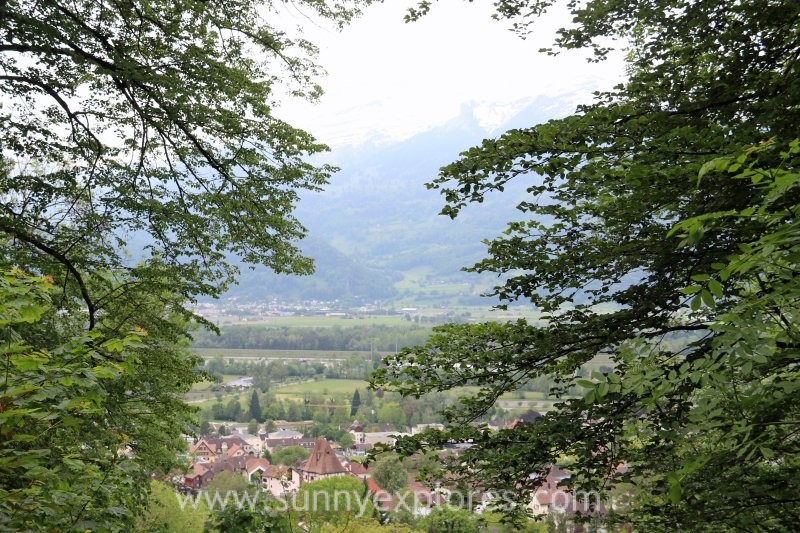 Walking through the center of Vaduz, you can already see the castle located 120 meters above the city. The castle of Vaduz cannot be visited, as it is still used as a residence by the current prince of Liechtenstein. It is a fifteen minute walk from the center to the castle. If you want to walk a little further, then hike to the Wildschloss, a ruin. The views are worth it!