Diving the cenotes in Yucatán Mexico: Casa Cenote
April 15, 2019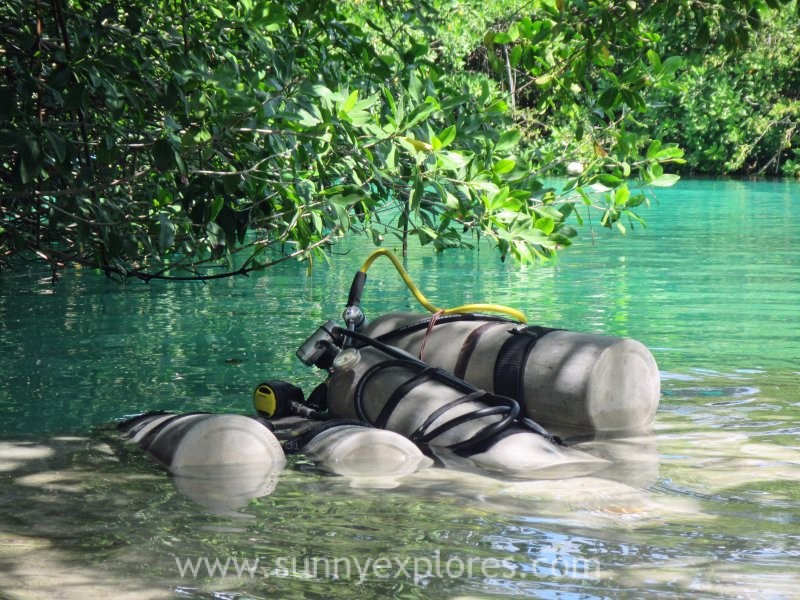 Casa Cenote is enchanting. I can hardly find words to describe the color of the water when the sun shines through the surrounding mangroves and it's pure magic when the sunlight colors the water and the bottum in a remarkable shade of greenish-blue.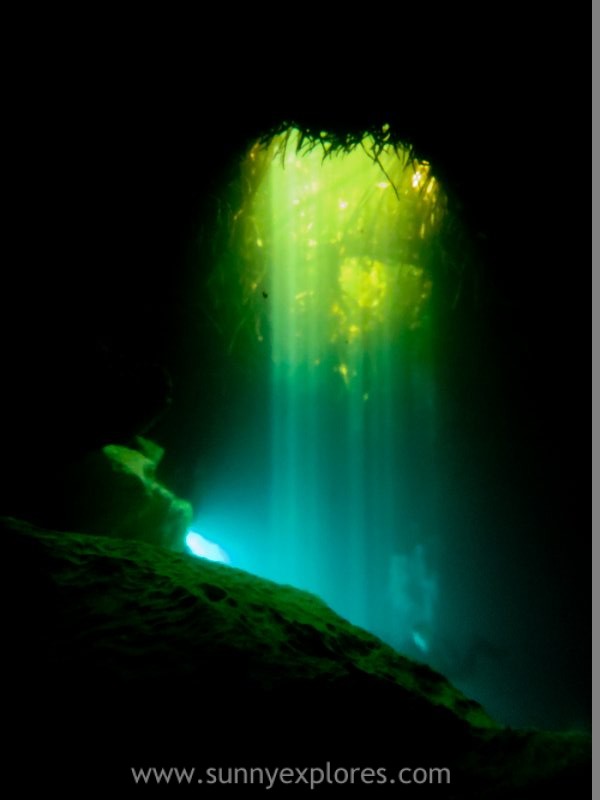 This long, narrow cenote connects Sistema Sac Aktun, one of the longest underwater cave systems in the world, with the ocean. Casa Cenote itself is in direct contact with the ocean. It's also known as Cenote Manatee, named after the manatees which used to swim there many years ago, but can rarely be spotted these days. I didn't see manatees, but I spotted a crocodile!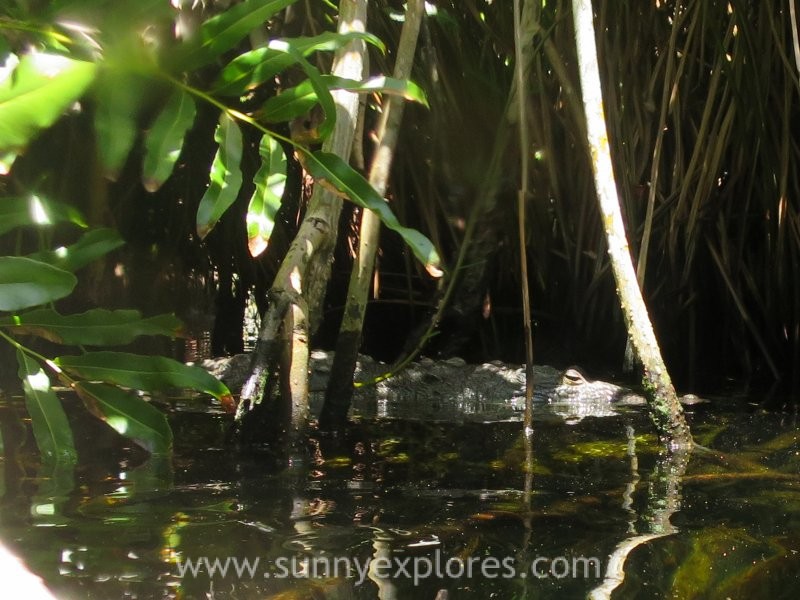 Mangroves are surrounding the cenote which reminds you that you are diving underneath a jungle. Diving here feels more like diving in a mangrove river than diving in a sinkhole. The mixture of warm sea water and cool fresh water of the cenote forms a mixing zone called halocline. It appears at various depths creating wonderful light effects. The halocline is a place where magical photos can be taken of splendid light effects.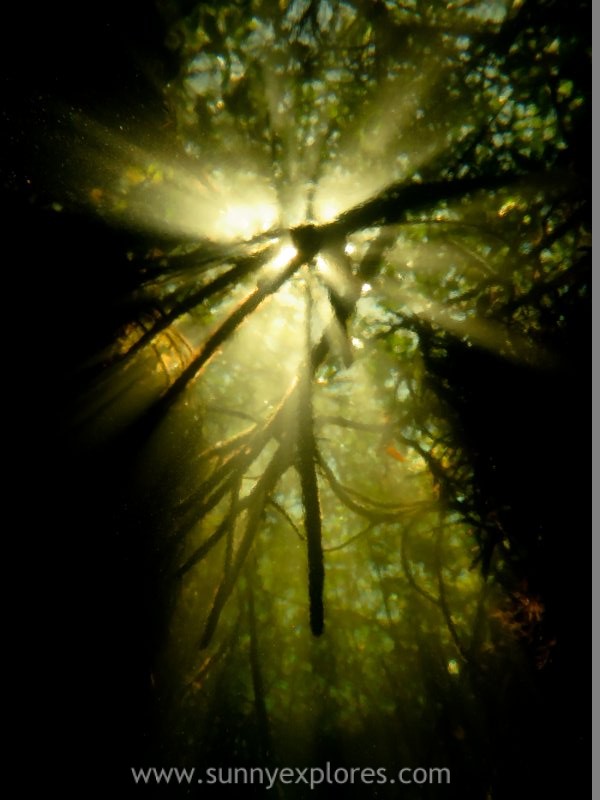 The combination of salty and fresh water has led to an impressive under water ecosytem with an amazing diversity of marine life. You can spot eels, barracudas and snappers swimming between the mangrove roots. With some luck you encounter a crocodille. You will see the roots of the mangroves cascading down into the water with countless platy fish, tetras and mollies flitting between them. The quality of the light coming down from above is mesmerizing. Sometimes the light is bright blue, at other moments the surrounding trees reflect green. The bottum has 50 shades of blue, green and brown. Rocks overgrown with mosses and green algae decorate the bottom and make the green reflection even more bright. The water is extremely clear, and with all the amazing colors I couldn't stop taking photos.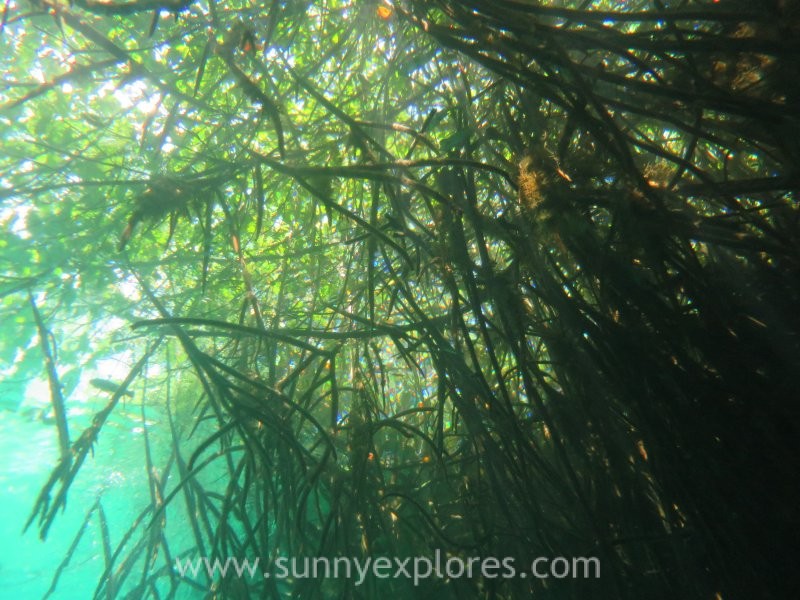 Casa Cenote is great for snorkling, swimming and kayaking. But my suggestion is to dive here: Casa Cenote is a shallow and unforgettable dive. Experienced divers can enjoy swim throughs like mangrove tunnels, passages, and rocky overhangs. Casa Cenote is what diving in the jungle is all about!