Monteverde Cloud Forest Reserve in Costa Rica
October 13, 2017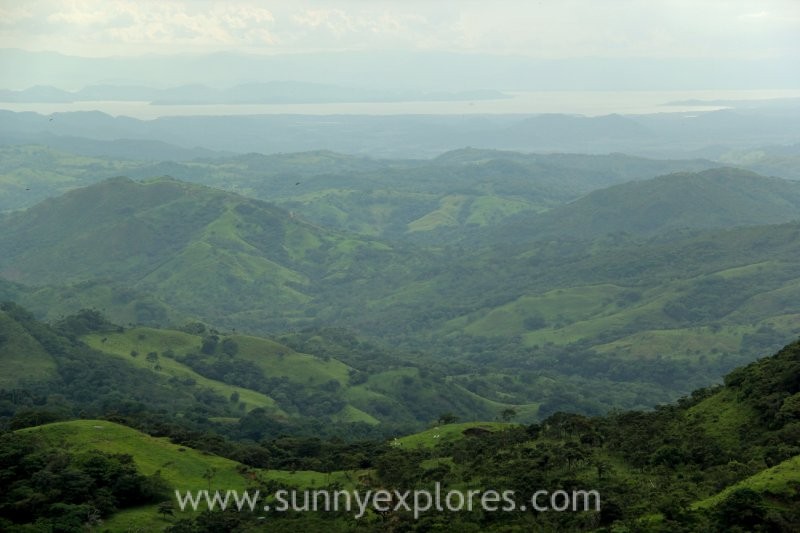 Costa Rica is a small Central American country, located between Panama and Honduras. Unlike most Central American and South American countries, it has a peaceful history. There never was war and the country even has no army. It's a peaceful, green oasis. Nature is impressive and divers. There are vast rainforests, rugged mountains, restless volcanoes and deserted beaches. And that on a small surface: nowhere the country is wider than 280 kilometers, and from north to south it is only 480 kilometers long. Costa Rica not only is one of the greenest countries on earth, it also ranks high in biodiversity. Costa Rica represents only 0,04% of the planets landsmass, but has 4% of the biodiversity of the world. The cloud forest Monteverde houses 2,5% of worldwide biodiversity. Monteverde is one of Costa Rica's main attactions and it's really worth a visit.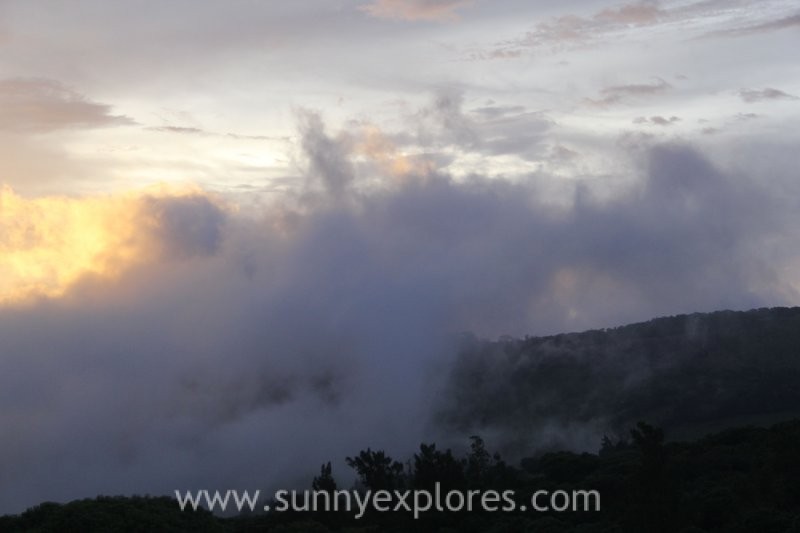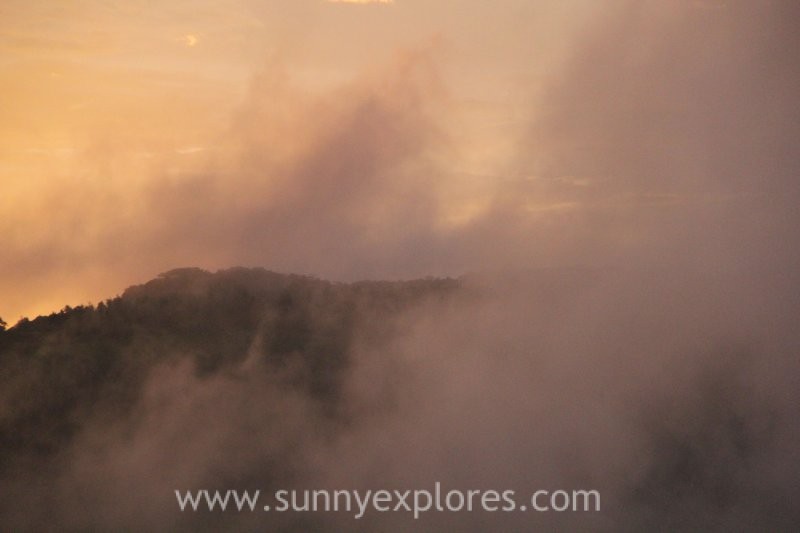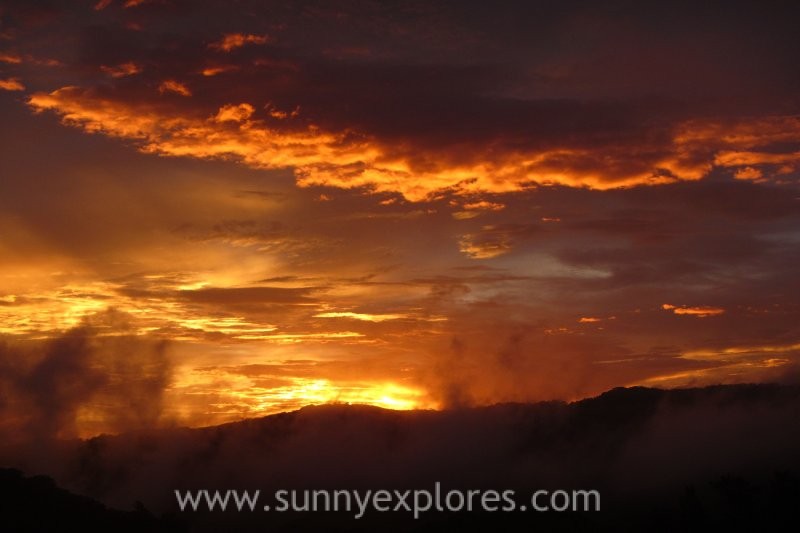 The mysterious cloud forest Monteverde is about a 4 hour drive from the capital of San Jose. It's located in the Tilarán Mountains and it is one of the most beautiful natural areas of Latin America. The Monteverde cloud forest lies at an altitude of 1400 meters above sea level, and it is always foggy. Here you literally walk with your head in the clouds, something that makes the national reserve even more mysterious. The clouds bring moisture, most often in the form of fog and rain. The fog catches on the branches of the tallest trees and drips down to the other organisms below. This helps to support a complex and far-reaching ecosystem, one that harbors over 100 species of mammals, 400 species of birds, tens of thousands of insect species, and over 2,500 varieties of plants, 420 of which are orchids alone. All this moisture makes it a green rainforest. Monteverde therefore means 'green mountain'.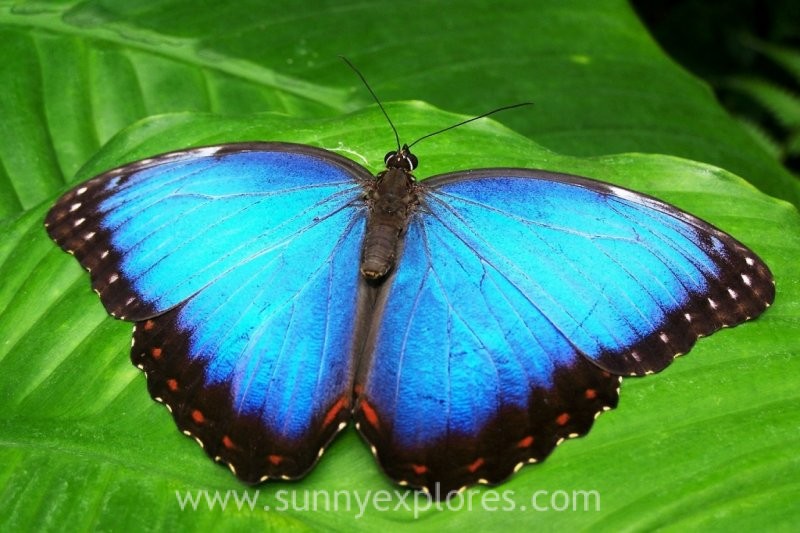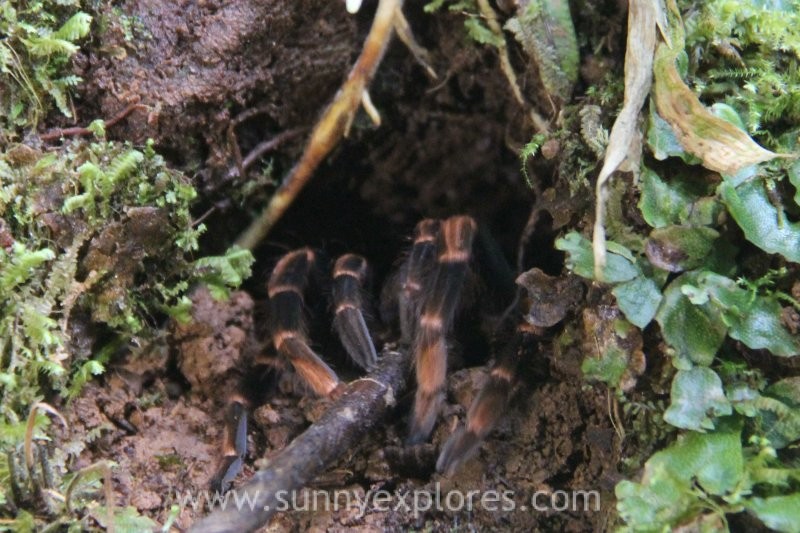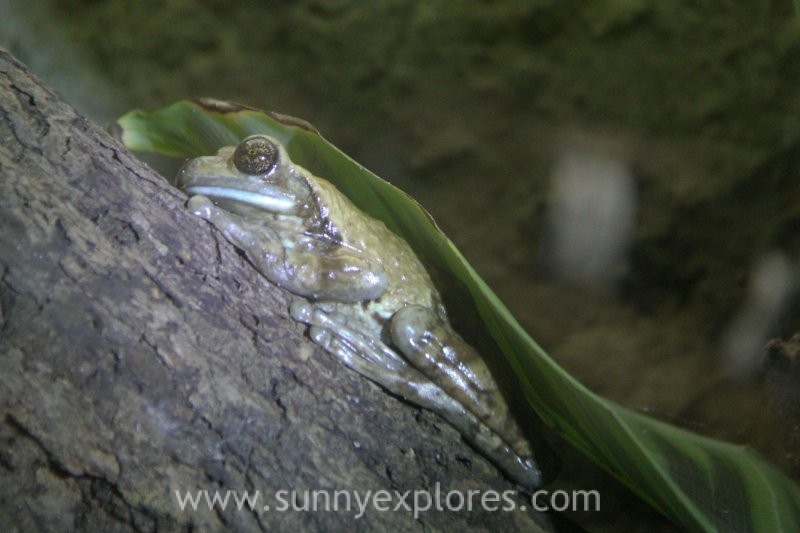 Monteverde Cloud Forest Reserve offers many activities and it's possible to explore the park in different ways. There are several hiking routes that you can walk with or without guide. If you want to see wildlife then a guide is recommended. Our guide even found us a sloth.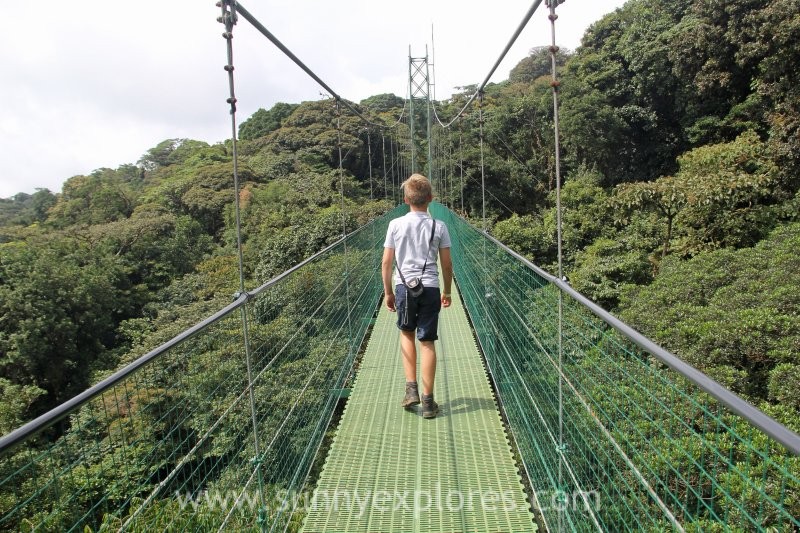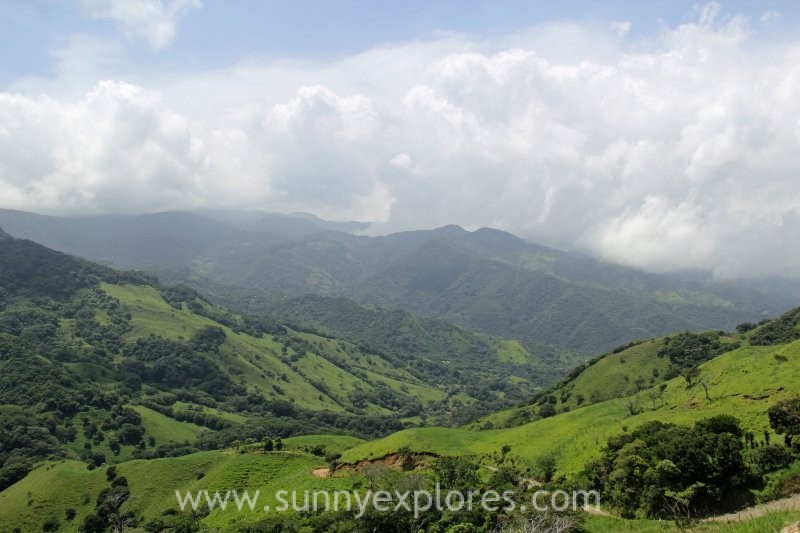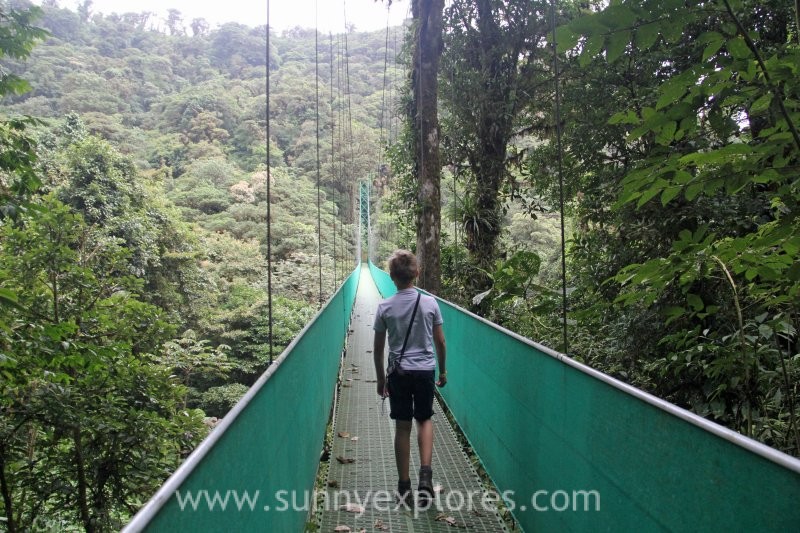 The Skywalk is an adeventure you can't miss. In the tops of the trees you follow a 3 kilometer suspension bridge. Through this hangbridges you walk high above the tree tops. You will see a lot of birds that you can't see from the ground. The view from the bridges is amazing.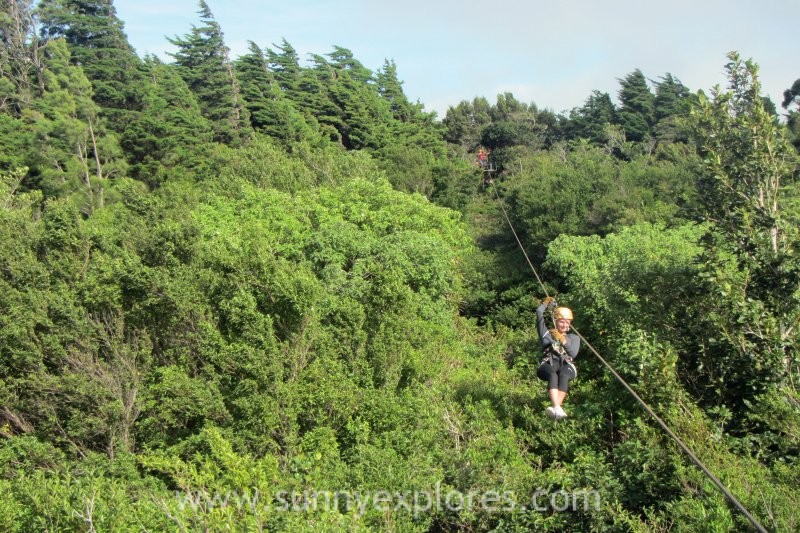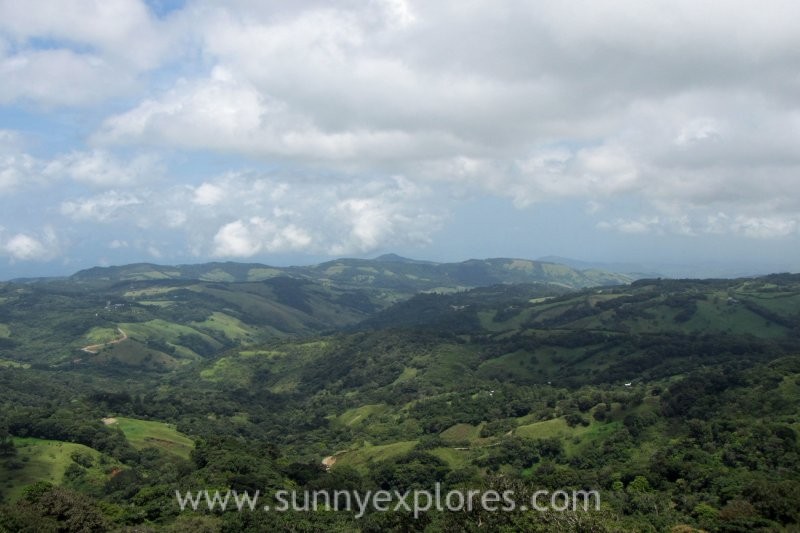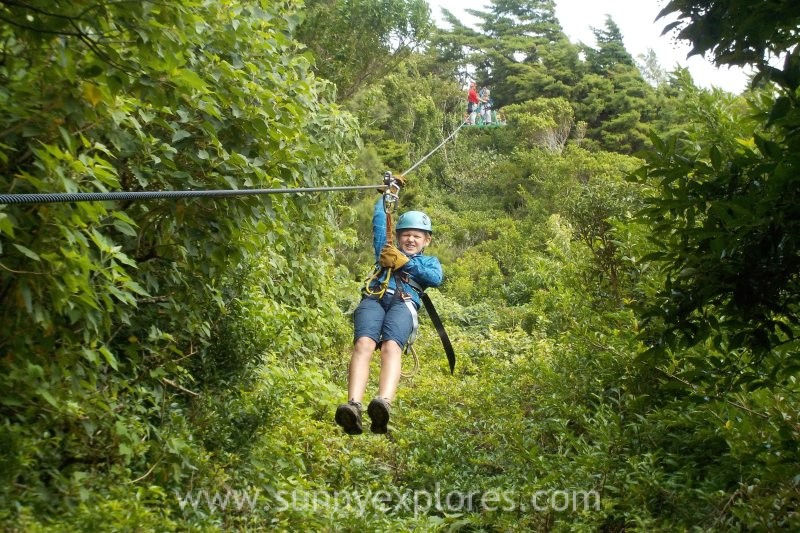 Also fun is the canopytour. Hanging on cables you floated from one platform to another. There are 14 lines of which the longest is more than one kilometer long. And also here goes; the view is stunning. The national reserve houses many places where you can see frogs, butterflies and hummingbirds. You should not miss the 'hummingbird garden'. It's amazing to be surrounded by dozens of flying tornados. Take your time to explore Monteverde, one day in this mysterious cloud forest is not enough.