Alkmaar, the City of Cheese in The Netherlands
July 23, 2015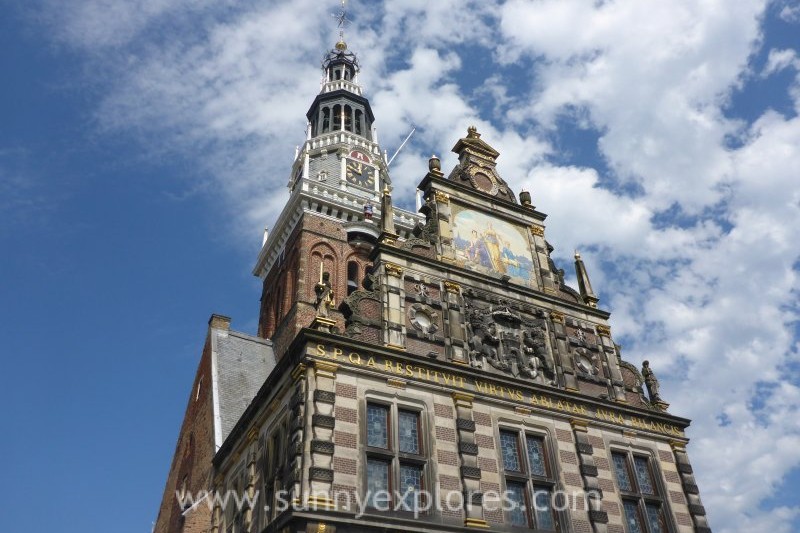 Ofcourse you have to see Amsterdam, but did you know that only 35 kilometers further north lies Alkmaar, a real gem? Alkmaar is also called the City of Cheese, because its well known for its traditional cheese market. But it is also a beautiful old town with more than 1.000 monuments. So a citywalk is highly recommended.
5 places you have to see in Alkmaar:
The Waag Building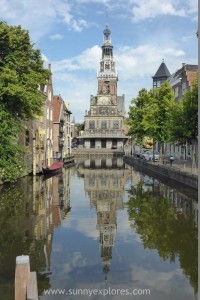 De Waag, or the old weighing house is located at the Kaasmarkt (Cheese Market). It also houses the Cheese Museum and the Tourist Information Office. Every friday morning, from April to early September, you can see the cheese bearers working in the Waagplein (Weighing Square) from 10:00 to 12:30. This colourful, world-famous spectacle is inextricably linked with the city.
Het Wildemanshofje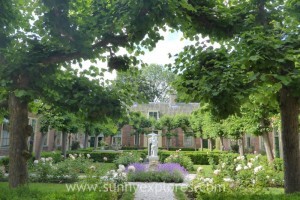 This enclosed garden at the Oudegracht is one of the most quiet courtyards in the city. The statues in the facade show the purpose of this courtyard: to provide houses for old, poor ladies. They had to be unmarried, honest and peaceloving to be allowed to live here. Visiting this courtyard feels like going back in time. Still there are ladies living here, though they are not longer poor and old. And mens compagny is allowed now.
Kooltuin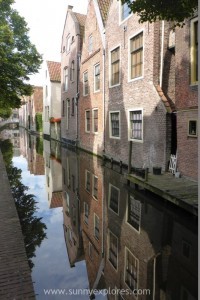 De Kooltuin is a nice old street with beautiful houses. On the other side of the canal you can see the backside of Alkmaars Red Light District. In this little street you find one of my favorite shops: Mordor, 'a wondrous things shop' with beautiful minerals en gems. And while visiting Alkmaar, don't forget to stop at my favorite shop at the Ritsevoort: Droom & living, a shop filled with dreams.
Huis met de kogel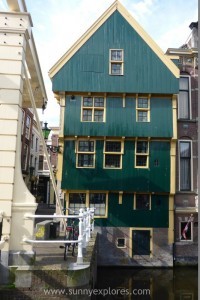 This 'House with the cannon ball' reminds of the Dutch Revolt, aslo known as the Eighty Years War (1568-1648). The Dutch provinces were part of the Spanish Empire and fought for independance for 80 years. In 1573 Alkmaar was besieged by the Spanish. A cannon ball flew through this house. Miraculously no one was injured. In memory of this little miracle the ball was placed in the facade.
Vismarkt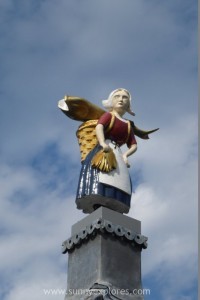 Already in the 16th century Alkmaar had a Vismarkt (Fish market) were the fish was sold. Through the doors in the wall the fish was kept fresh in braided baskets in the canal water. On marketdays a stork was present. The bird was officially working for the city and carried an office chain. It was his task to eat the fish waste.
A City Walk provided by the Tourist Information Office will take you through all these special places and more!