Diving in Mexico: Tulúm Reef dives
May 8, 2019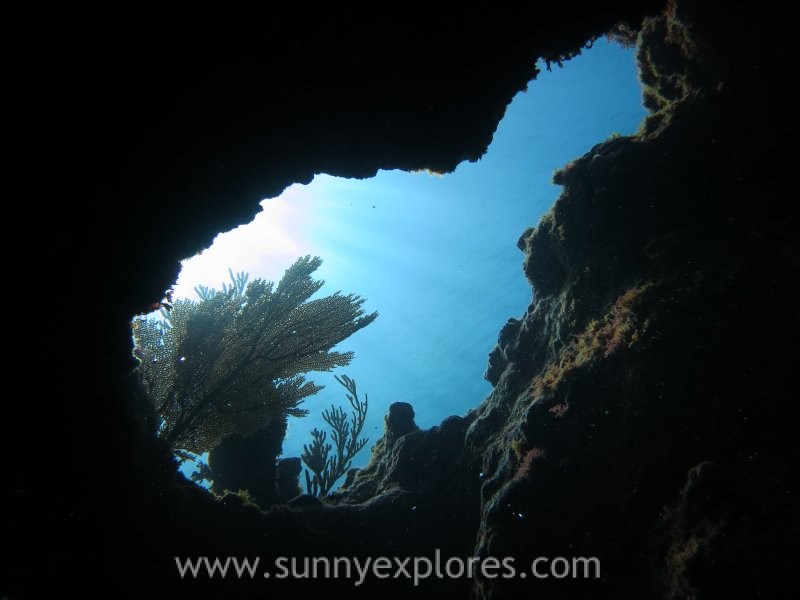 Beach town Tulúm is famous for many reasons: it has stunning coastlines with a sapphire sea and white sand beaches, dramatically located oceanside Maya ruins and mysterious cenotes. And don't forget the diving: a stay in Tulum guarantees great diving!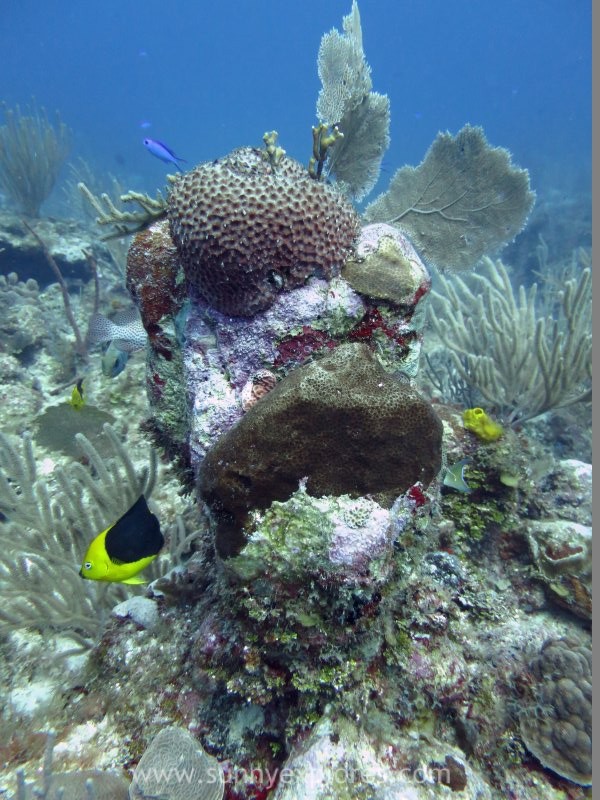 Tulúm has acces to both sea dive sites and inland dives, which makes diving in Tulúm an unique mix of reefs and cenotes. And if that's not enough, the Sian Ka'an Biosphere Reserve lies just offshore. After subadiving in eight beautiful, very different cenotes, I wanted to explore the stunning sapphire Caribbean Ocean. I planned some dives in Tulum Reef with divecenter Infinity2Diving and I was happy I did. The Caribbean is famous for its turquoise waters, white sand beaches and pristine coral reefs. There are pirate shipwrecks to be explored, coral gardens, limestone tunnels and subterranean rivers which feed into the sea. The visibility is great, except during the bi-annual seaweed infestation. The oceans transparency allows sunlight to extend to great depths, which makes that the visibility often exceeds 60 meters horizontally.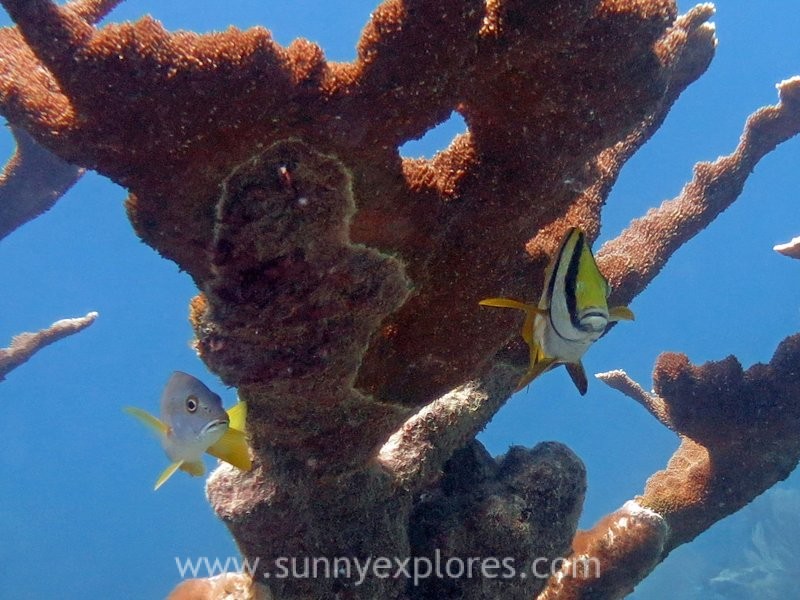 Tulúm Reef is part of the Mesoamerican Reef System, which extends over about 1000 kilometers along the Caribbean coasts of Mexico, Belize, Guatemala, and Honduras. It is the largest coral reef in the western hemisphere and the second largest in the world, after the Great Barrier Reef of Australia. About 300 kilometers of the Mesoamerican Reef lies in Mexican waters and the Tulum dive sites are part of it. Along the shores, mangroves provide a safe habitat for fish and shorebirds. They also protect the coastal areas from the damage caused by hurricanes and strong storms.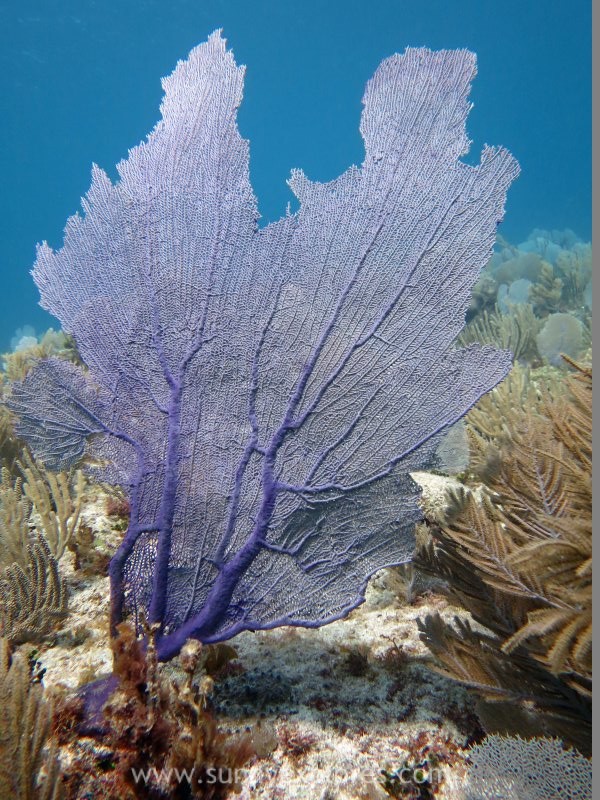 With more than 75 species of coral, 350 species of molluscs, and over 500 fish species, the Mesoamerican Reef is a natural refuge for many protected and endangered species. I was amazed by the amount of soft corals and the diversity of marine life. The Mesoamerican Reef Systems biological wealth is explained by forming a bridge between North America and South America. Another reason is that two oceans bathe its coasts, the Pacific Ocean and the Atlantic Ocean. This creates distinctive features that make it the habitat of a great variety of marine flora and fauna.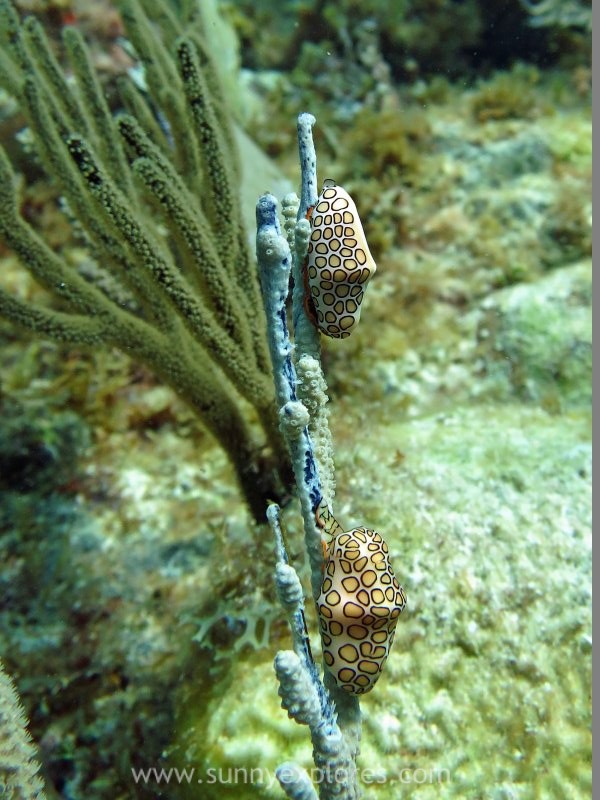 Tulúm has six great reef dive sites. They are just a short boatride from the coast and are located at depths between 12 and 30 meters. These sites are famous for the many coral canyons with a height of about 10 meters. These coral canyons are covered with colorful and healthy corals of many types. The sof corals are prominent and they give the reef the appearance of an exuberant flower garden. You will see elkhorn coral, volcano sponges and so many reef fish. With some luck you can see turtles, manatees and crocodiles.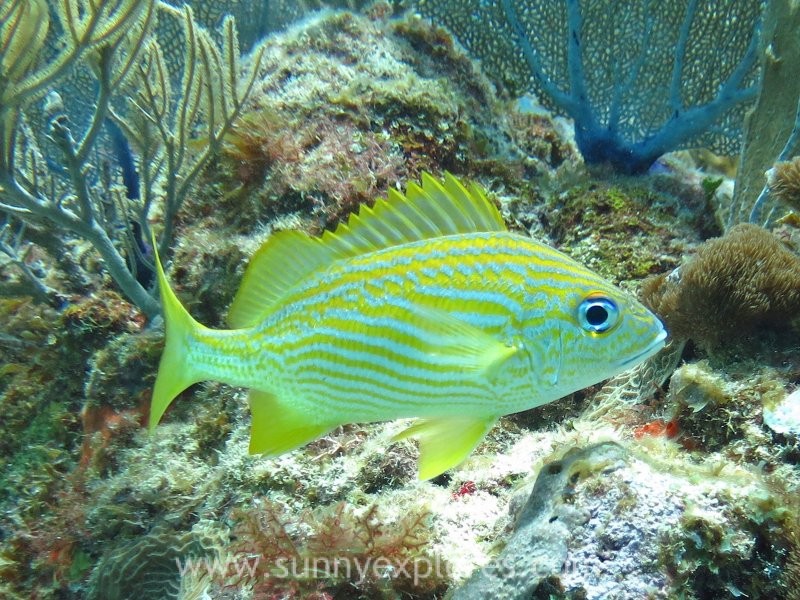 I especially loved the dive site Cuevitas. Cuevitas means 'Little Caves' and is named after the many fun swim troughs which provide great photo opportunities. The maximun deph for this dive is shallow, around 10 meters, so you can enjoy the abundant colors. You will see many healthy corals like brain coral, gorgones and fish in all colors of the rainbow. Located closely to Cuevitas is the divesite Dreams, a friendly, peaceful place wich excellent visibility.