Diving the cenotes in Yucatán Mexico: Cenote Dos Ojos
April 27, 2019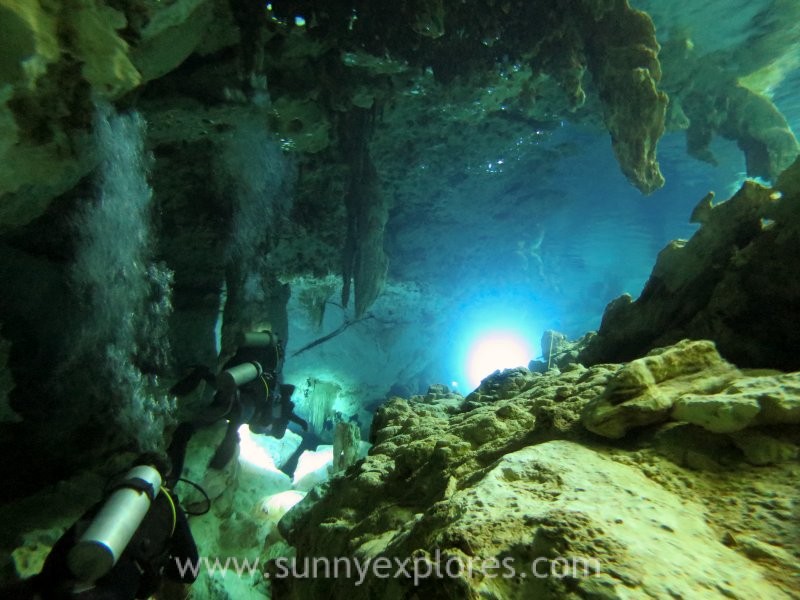 Diving in Cenote Dos Ojos is spectacular: a lush green jungle setting, clear turqoise water, caverns, stalactites, hunderds of bats and two different circuits to dive.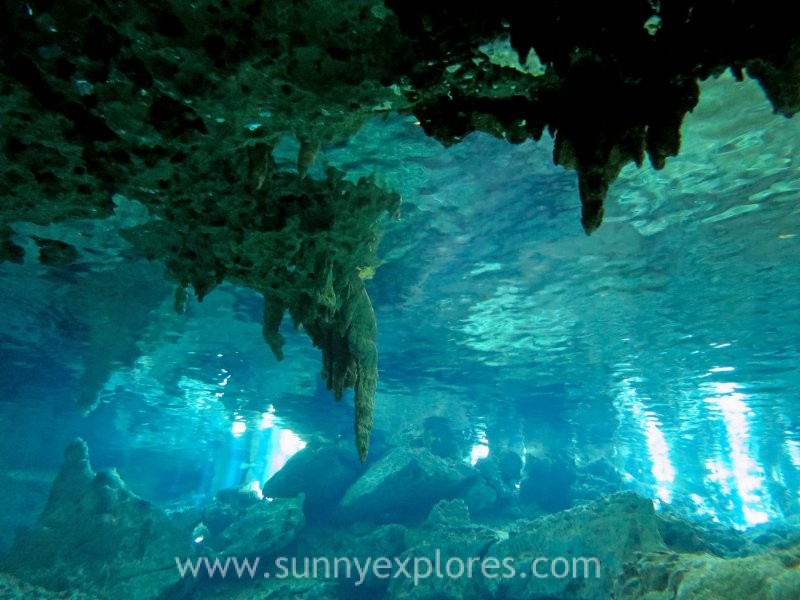 Dos Ojos is Spanish for 'two eyes'. The name of this cenote refers to two neighboring cenotes in the jungle connected by a large under water cave sytem. Many divers name Dos Ojos as one of the world's best caverns dives.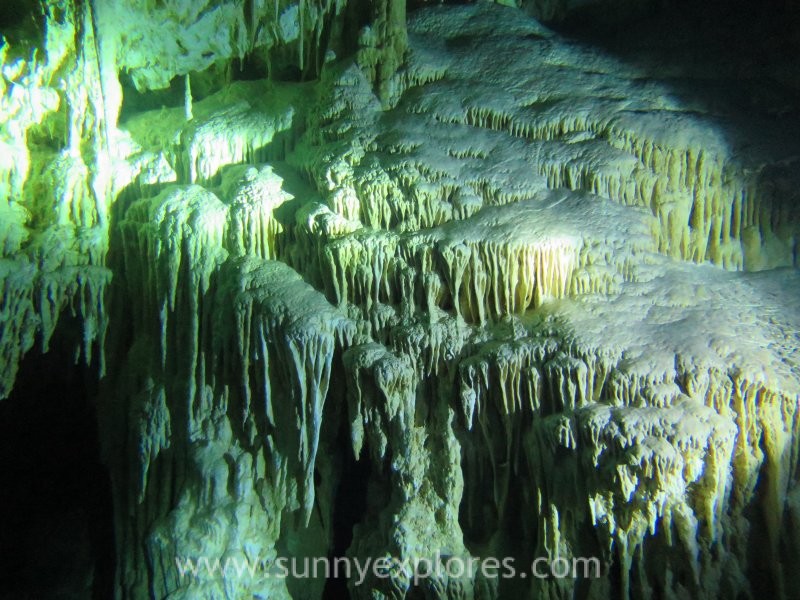 Dos Ojos are two very different caverns that start and end in the same place. I did two dives here. The first dive was the Barbie Line. This dive starts in the opening of the second eye and diving here you will follow a 500 meters long circuit. Immediately you can see huge stalactites and columns. This open cavern area has a lot of daylight and the visibility is great, as it is the whole dive. The Barbie Line circuit leads you from the east eye to the west eye and back. The whole dive you can enjoy stalactite and stalagmite formations and columns. Every now and then the daylight falls in reflecting in stunning light beams. On the way back you will enter the 'time tunnel', a tube with a great view into the cavern. It feels like entering reality again after exploring another world.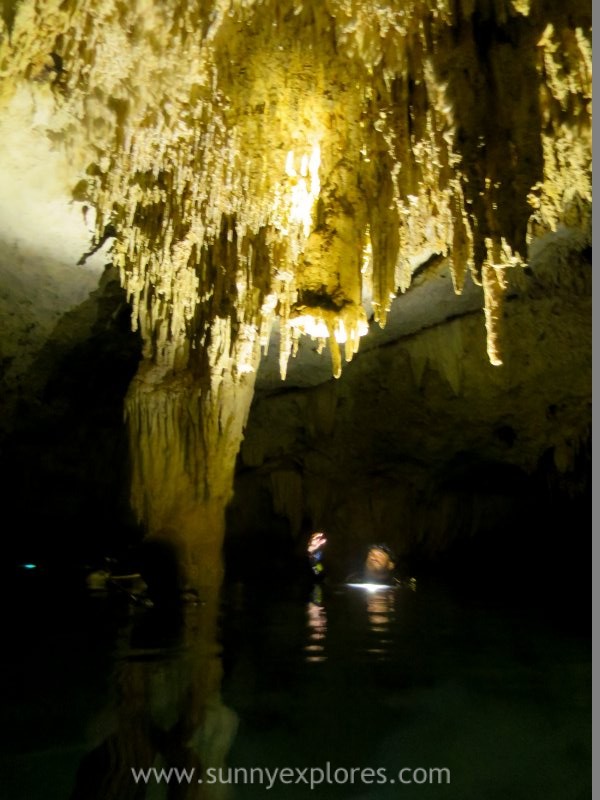 The Bat Cave Line is the second dive in Cenote Dos Ojos. This dive is a lot darker and feels more like diving in a cave. Also this dive is a treat with stalactites, stalagmites and speleothems everywhere you look. The Bat Cave circuit leads around an air filled cave. Daylight only enters through small holes in the ceiling. Bats use these entrances too. It's amazing to ascend half way your dive in this dome and watch the bats flying in and out the cave. These bats gave this dive its name: hunderds of bats roost high up among the stalactites covering the ceiling. Don't only watch the bats, the decorations in this dome are beautiful. It's great to turn off your torch, watch the immens dark and hear the silence. When you light up the room again the colors are magnificent. I think ascending this fairytale dome is one of my most unforgettable memories of diving the cenotes. The Bat Cave Line is a shallow dive, about 9 meters depth, so you have a lot of time to swim slowly, look around and enjoy all the amazing details.