Diving the cenotes in Yucatán Mexico: Cenote Tajma Ha
May 2, 2019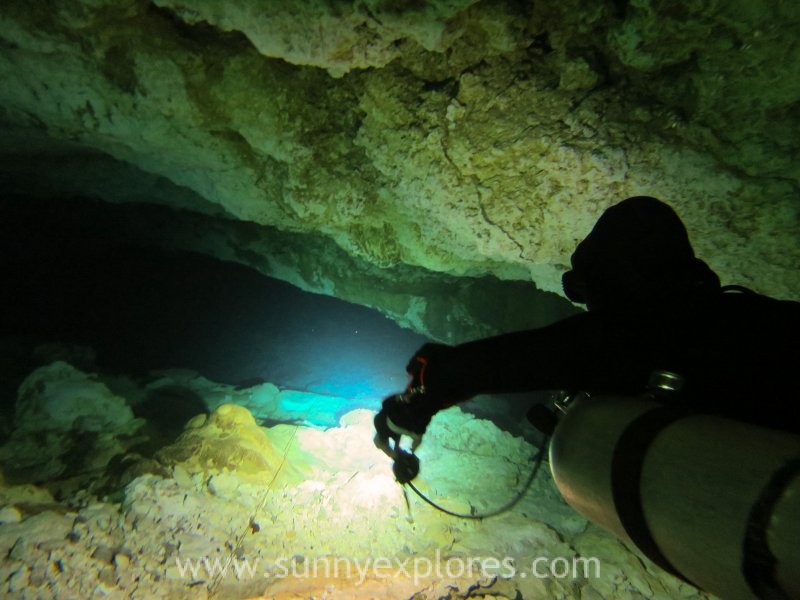 Already on the surface Cenote Tajma Ha has something dreamy: the yellow, green and brown rocks color beautifully with the clear sapphire water. It makes you want to explore the magical underwater realm that it hides beneath its surface. The dream continues under water. As soon as you descend, you enter a different world. Literally. You swim through a narrow rock opening and immediately you are swallowed up by an extensive underground tunnel system.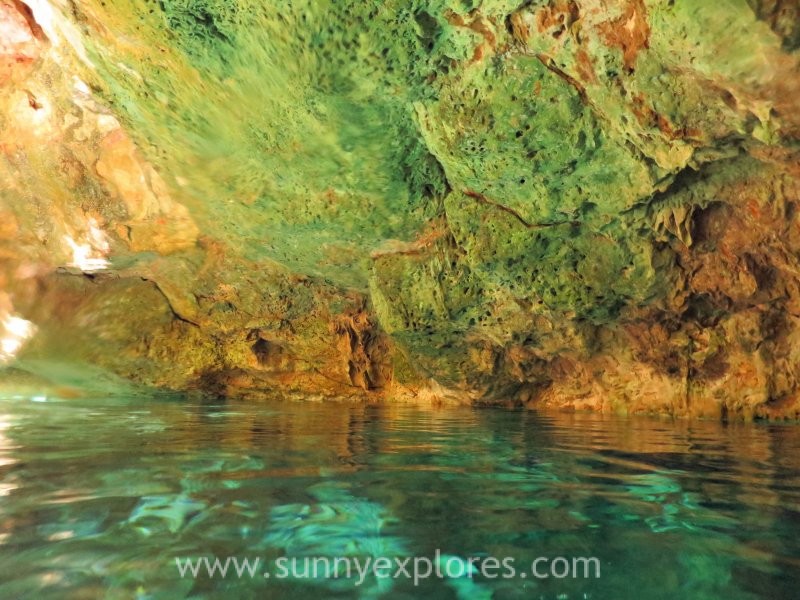 There the magic goes on, there is so much to explore. Diving in cenote Tajma Ha isn't diving in one cenote: you will swim through three cenotes! Diving here means weaving through a web of tunnels and vast chambers. You will pass impressive limestone formations. They are really amazing. Cenote Tajma Ha was originally named Cenote Taj Mahal for its natural grace of perfection and grandeur of the rock formations. When you take time to have a closer look at the rocks walls, you will find fossils and seashells.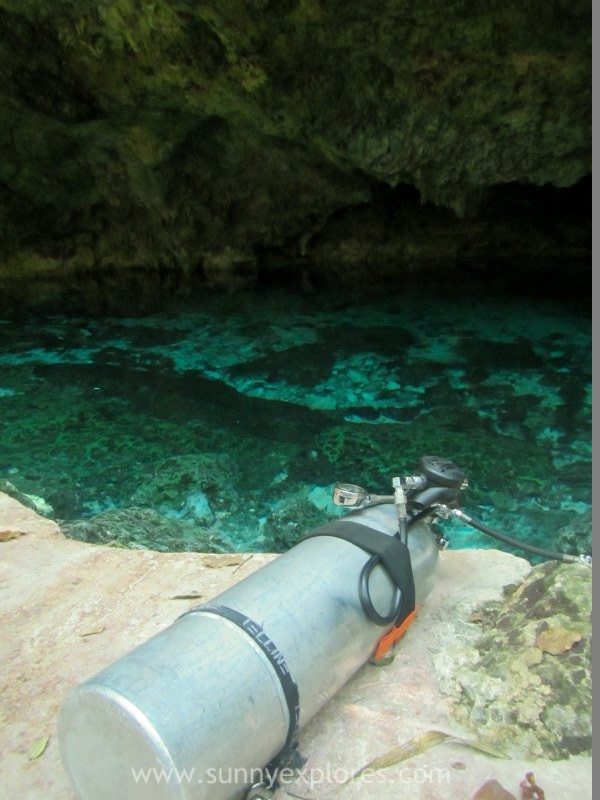 At the beginning of your dive, you will pass under a huge air filled cave. You will ascend here for a moment  to watch the bats fly in and out. The bats enter and exit the dome through little holes that are like windows. These windows are providing amazing rays of sunlight, you will enjoy once you are under water again. After exploring the first cenote, Tajma Ha, you swim into a tunnel and emerge into another cenote, and this one is even more beautiful. The light beams in Cenote Sugerbowl are of an astonishing beauty. I couldn't stop taking photos here and I could have stayed here forever to enjoy watch this natural light show. A swim along extended limestone formations brings you to Cenote Esmeralda, the third cenote of this dive.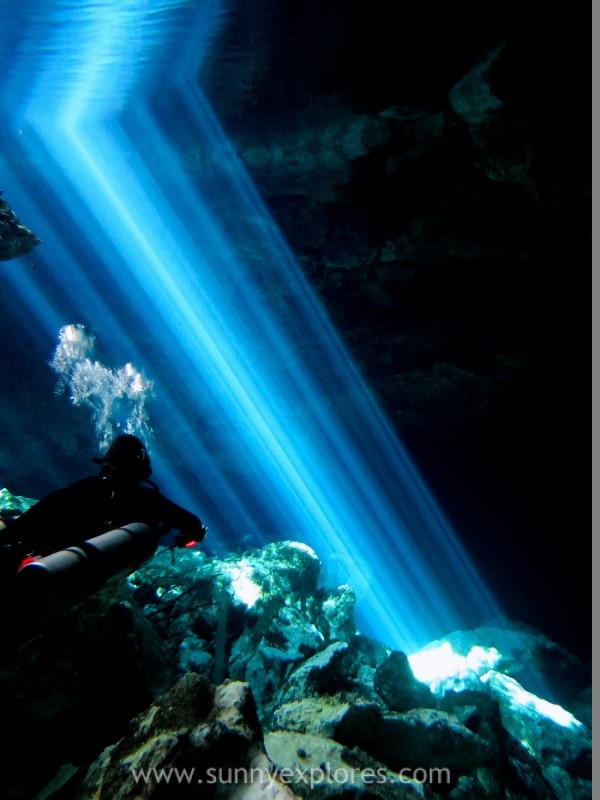 Also in Cenote Esmeralde the stalactite and stalagmite decorations and the rock formations are unique. This whole dive, the details are incredible: the colors of the rocks and the water, the fossils hidden in the rock walls. There are even sections of rocks that glow when you shine your torch on them. But my favorite this dive were the light beams. I couldn't get enough of the sight of the sun light penetrating the dark caverns. Shards of light entering the caves from above are refracted by the water's surface to create jagged laser-like beams. These light effects are making this cenote an expectional stunning dive!