Exploring Farafra Oasis in Egypt's Western Desert
March 1, 2018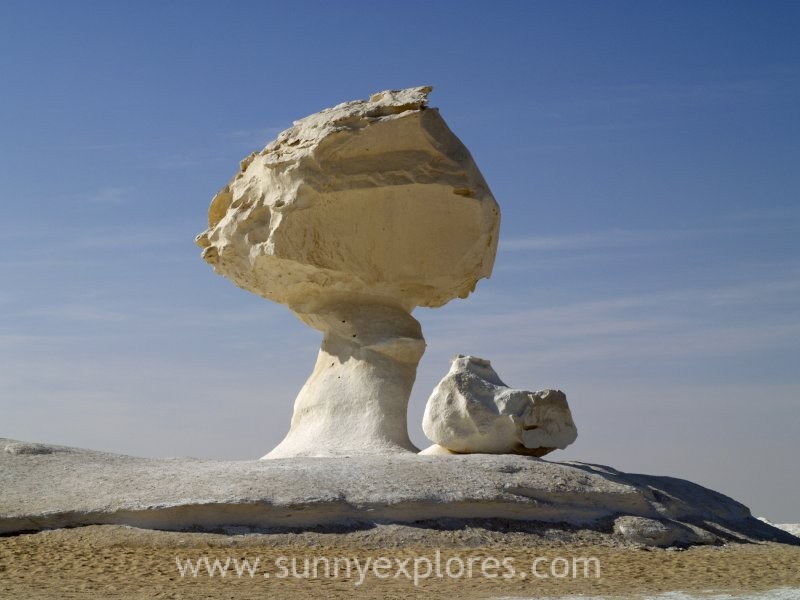 Farafra Oasis is situated deep in the desert which gives it a special, peaceful vibe. In and around Farafra Oasis you will find some of my favorite places: the magical spring Ain Hadra, the hidden Cave Djara, rough and wild Aqabat and ofcourse the lovely White Desert. Here are 8 places you can't miss when you decide to explore Farafra and surroundings.
Abu Ghard Muharrik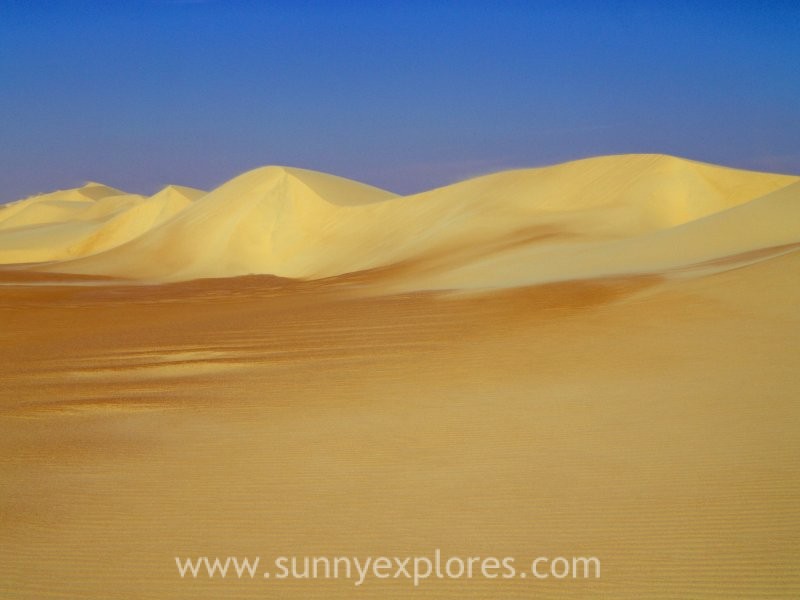 Abu Ghard Muharrik is sand dune belt from around 350 kilometers long. It's Egypt's largest dune field. This moving sand dunes are around 35000 years old and they are moving approximately 10 meters a year. This amazing yellow sea of sand extends to infinity and will make you feel very small.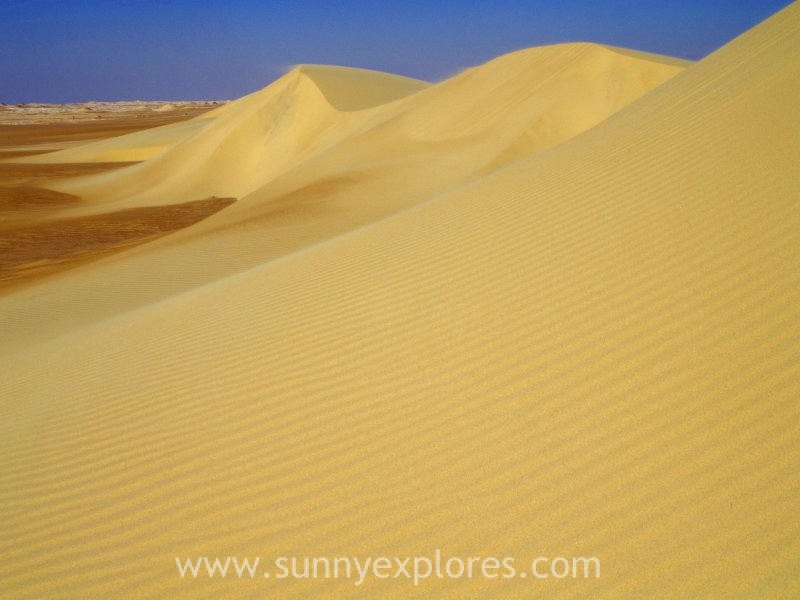 Crystal Mountain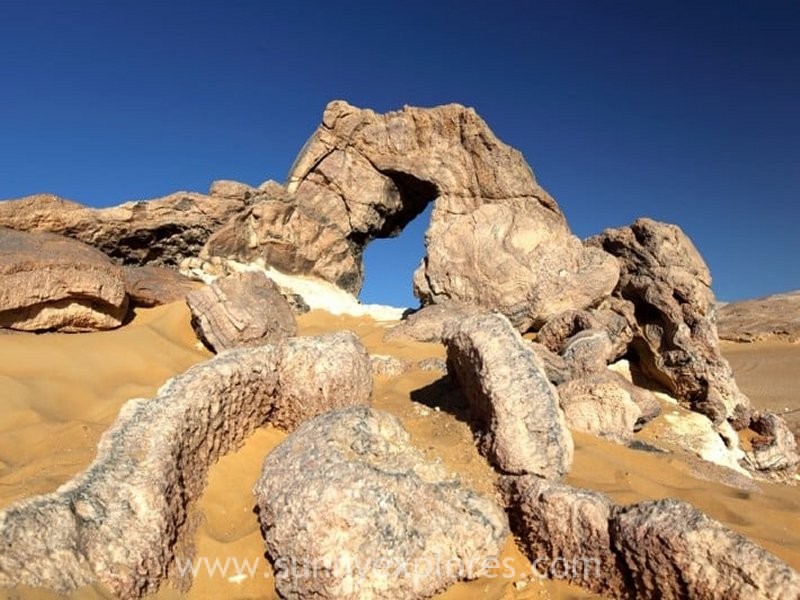 Gebel al-Izaz, or the Crystal Mountain, looks like a rock with a whole. But when you look closer you will see it's a giant quartz crystal rock. The sand around this rock is covered with small quartz crystal that sparkle brightly in the sun.
White desert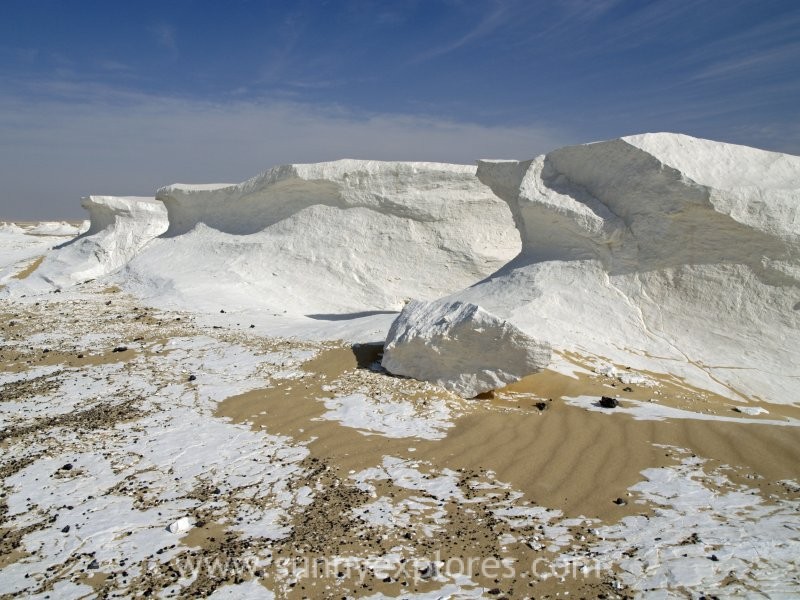 It's hard to find words to describe the beauty of Egypt's White desert. It's as stunning as it is magical. The White desert looks different every day, even every hour of the day. I specially love it here at sunset: the yellow, orange and pink sunrays give the White desert magical colors. Sometimes it even turns into a golden desert. I love to wander around for hours to search for iron pyrites, quartz crystals and desert roses. I have been here many times, but I can't get enough of this surreal world.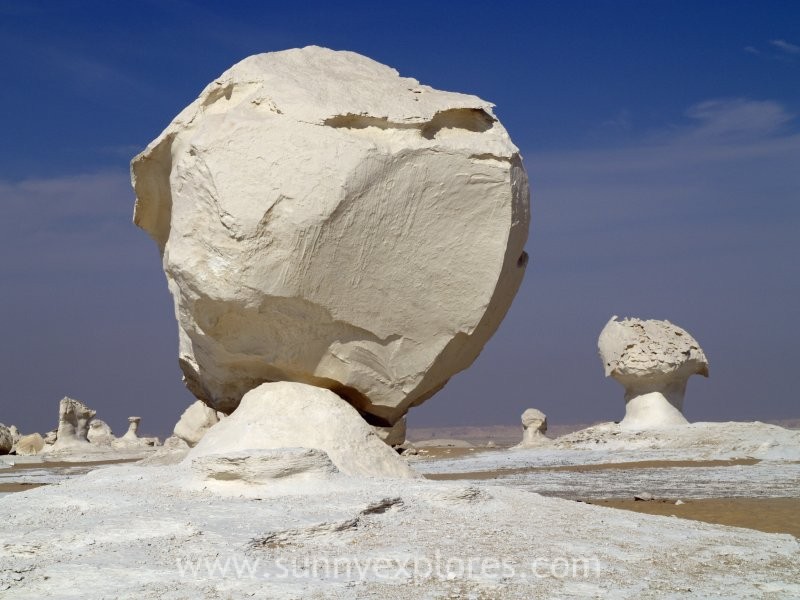 Ain Hadra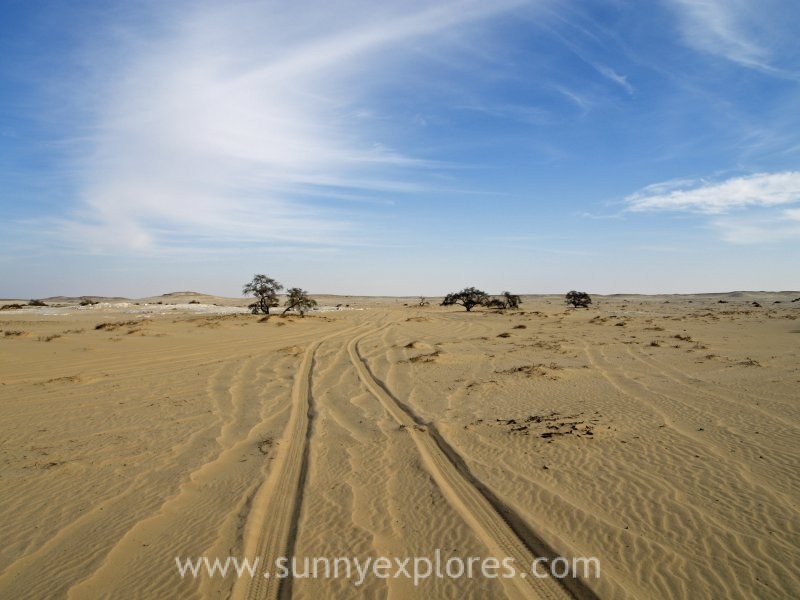 Ain Hadra is also called 'magic spring'. Not only Ain Hadra is pure magic, the whole area is. You will find 'mushrooms', acacia trees and you always have a view on a mountain called Twin Peaks. The spring looks like a mirage first, untill you realise it's real. This magical spring attracted people through the centuries and you will find remains from Roman en Coptic times and there is even a hill with some tombs, a broken coffin and skeletons. The white chalk hills, that are called mushrooms have the most amazing shapes. Let your imagination go wild and you will see animals, a whale and even the sfinx.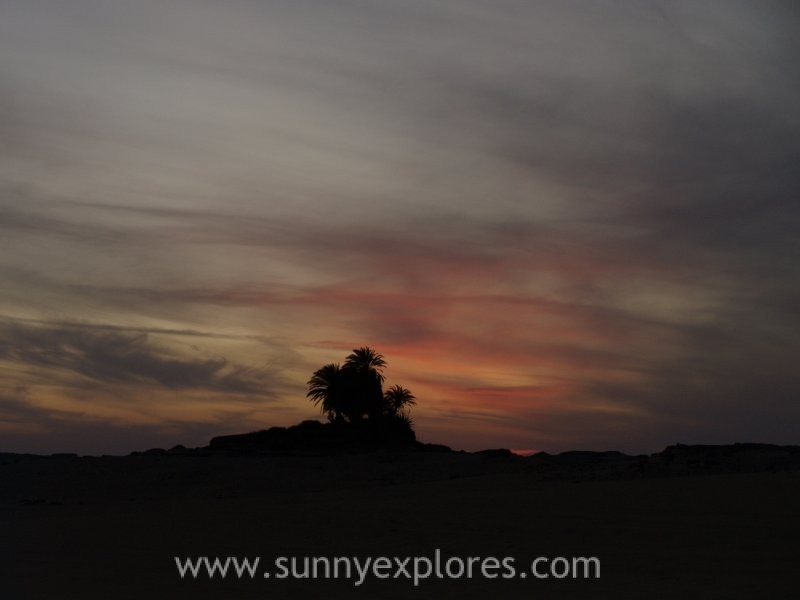 Cave Djara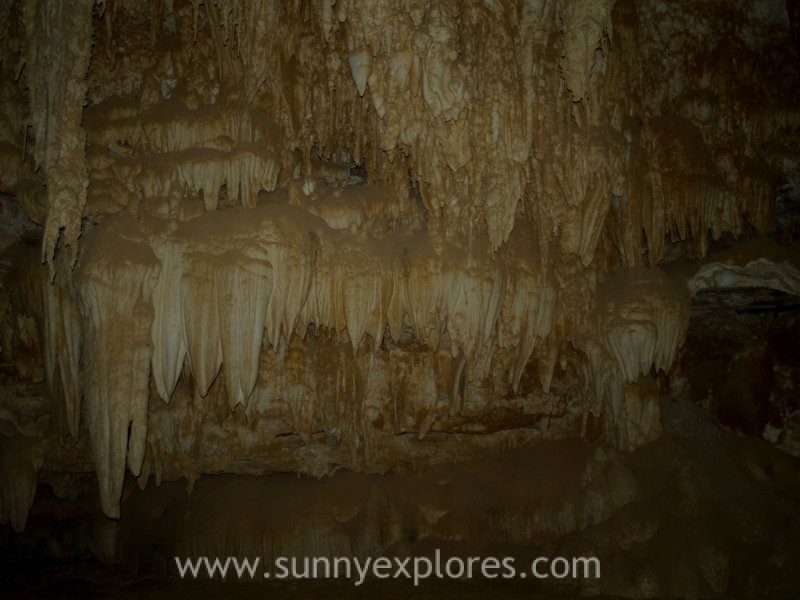 Cave Djara is a hidden cave full of stalacites. It begins as a fissure in the ground. If you don't know the entrance, you will easily overlook it. The entrance is spectacular going down in a very small corridor. Bring a lamp and take your time to look at all the prehistoric drawings.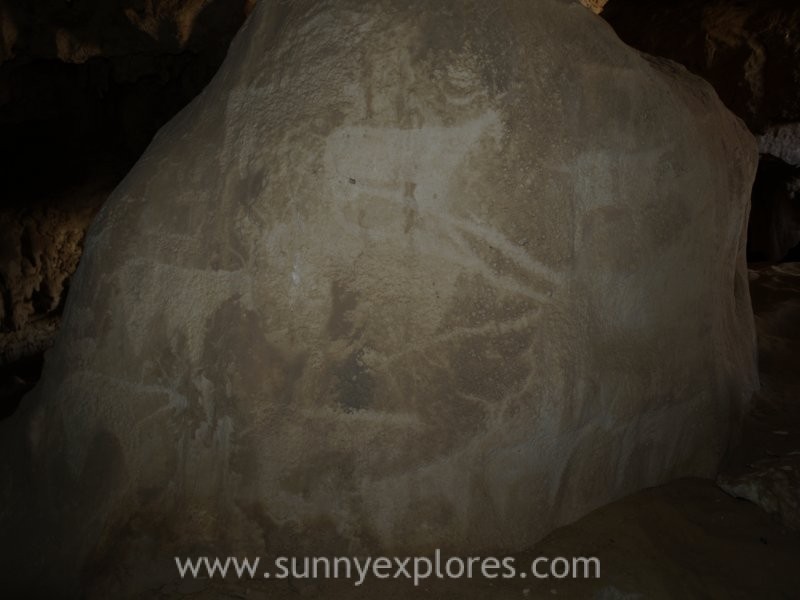 Aqabat
Aqabat means 'the difficult'. It's not only difficult to travel here due to natural circumstances, it's also a difficult place because you get easily disorientated in this remote area. You need a experienced bedouin driver here. The whole area is vast and impressive. When I look at my photos I still can't believe I really visited this out of this world place.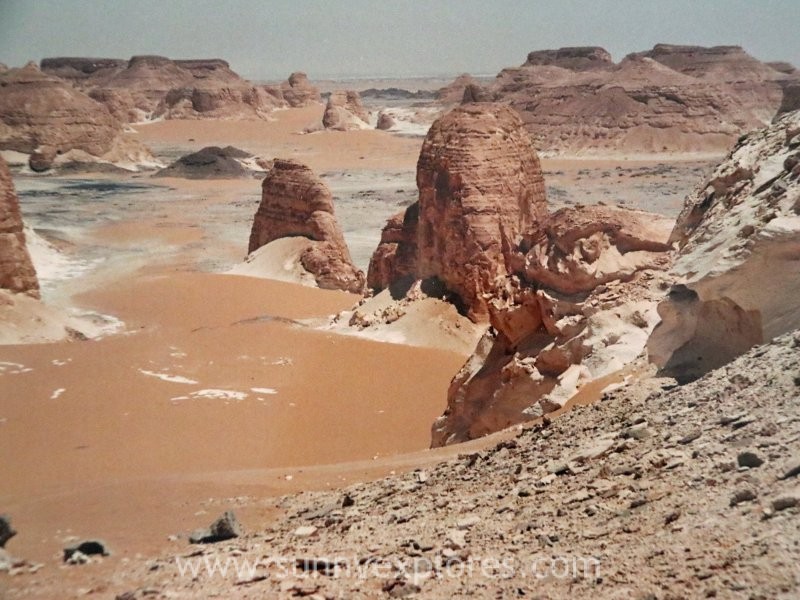 Batieg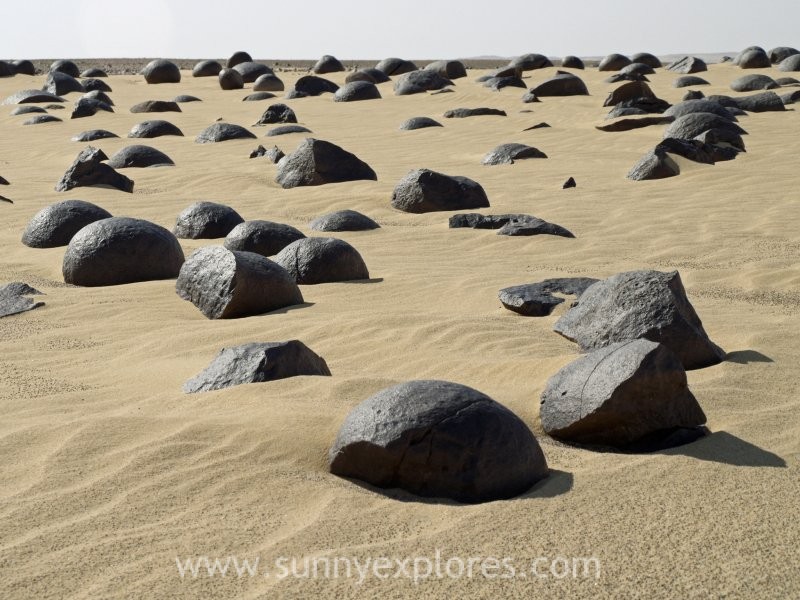 The area Batieg is also called Watermelon Valley. There is not much information to find about this place covered with big black stones. But sometimes you don't have to know all and it's enough to just enjoy the beauty of our earth.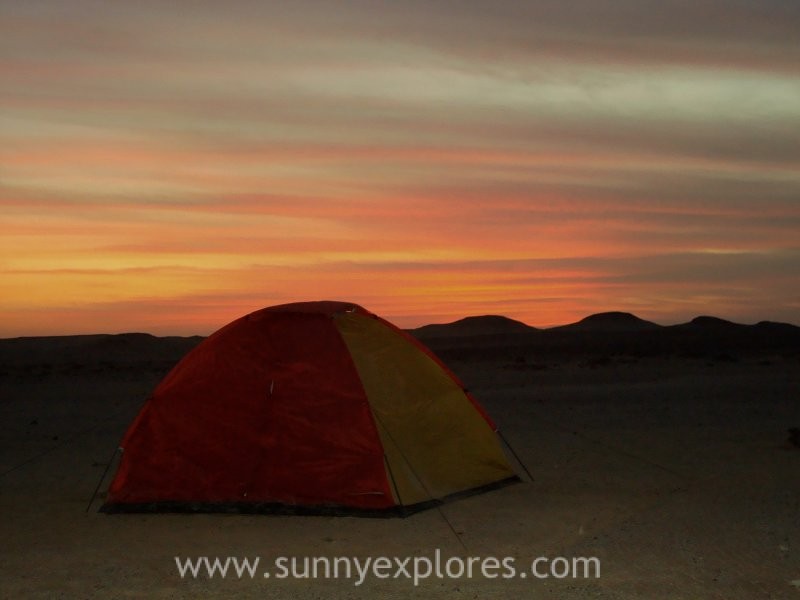 My advice is to take your time to explore Farafra and surroundings. Is not just a remote desert area. There is so much to see and do and there are so many hidden gems to explore. Go camping (my favorite site for camping is Ain Abu Hawas), take a bath into the magic spring and enjoy the sea of stars that appear at night. But always go for saftey and travel with someone who knows the desert.