What to do with one day in Paris?
June 17, 2015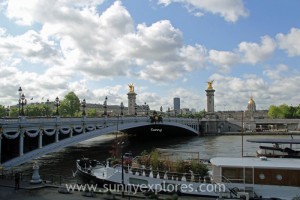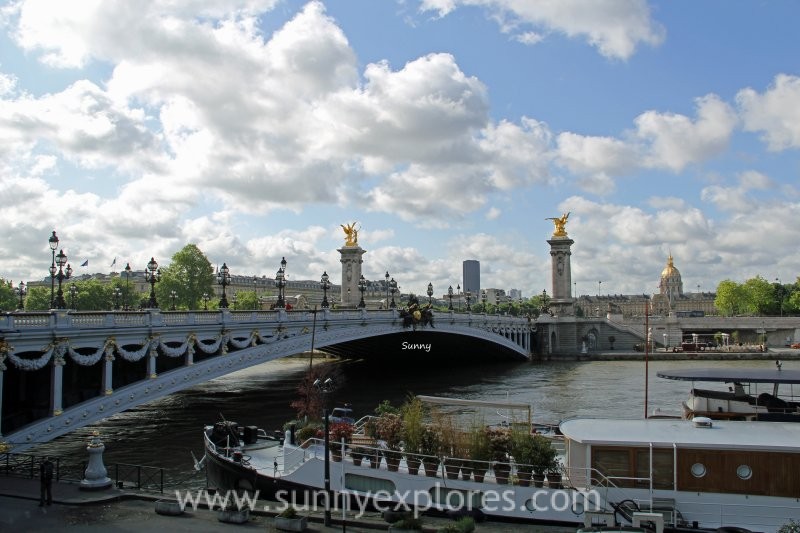 So you have only one day in a city like Paris and you get overwhelmed by all the 'must-sees'. One simple advice: just breath and enjoy! Wander at ease along the banks of the river Seine from the Eiffel Tower to the Notre Dame. You will pass the main attractions automatically this way. En route just feel happy to be distracted by whatever comes your way. Great architecture. Beautiful metro signs. Gargoyles. And when you follow your eye you may get lost a bit sometimes, but you will find real gems. The gems I found when I had 10 hours in Paris and strolled along the river Seine:
Blossoming chestnut trees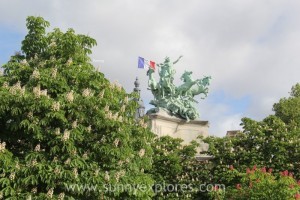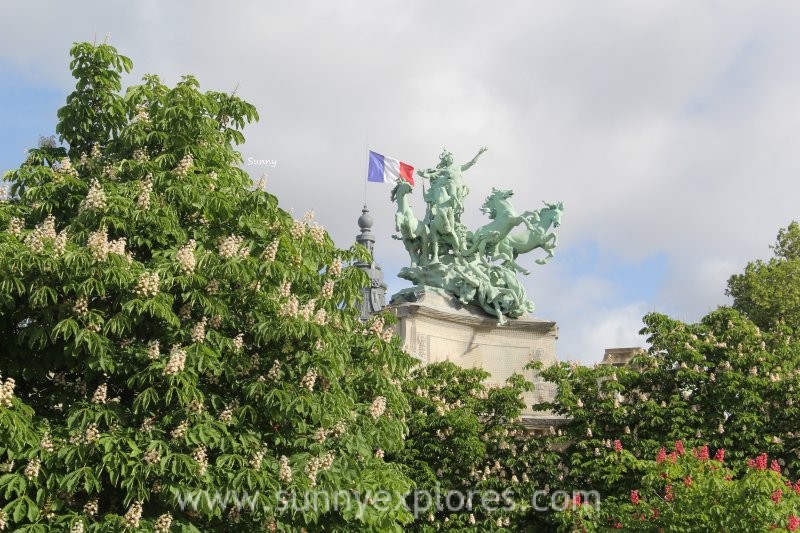 If you are lucky to visit Paris in May the chestnut trees are blossoming. Just follow the blooming trees street by street for a while and see where it takes you. It showed me nice spots I would have never found any other way.
Crypte Archeologique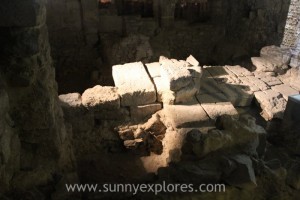 Around the Notre Dame it's always crowed. But if you take a closer look you will see mysterious stairs going down the square. I descended, went underground into the catacombs and found out how Paris looked centuries ago.
La Grande Mosquée de Paris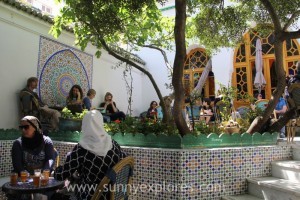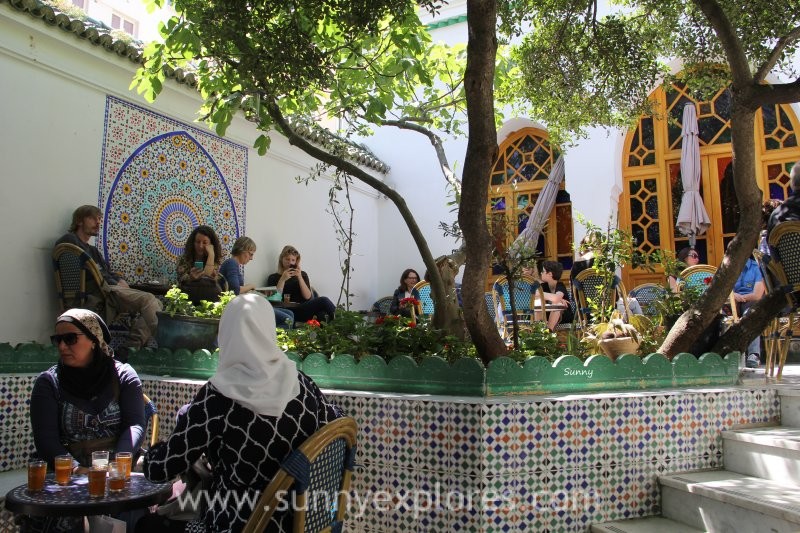 I was lucky to be here around lunch time! Paris biggest mosque has a small but cosy teagarden with lots of Arabic sweet foods. Drink shei and taste the delicious baklava. Make sure you take your time to admire the building.
Musée de Cluny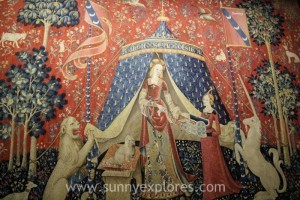 Oke, I admit, I got lost on purpose to end up in Musée de Cluny. I really wanted to see the famous gobelins from the Lady with the unicorn. Colourful poetic allegoriees of the senses, surrounded by mysteries and rediscovered by writer George Sand. Musée de Cluny is located in ancient Roman thermal baths and also the building itself is worthwhile a visit.
Climbing Tour Montparnasse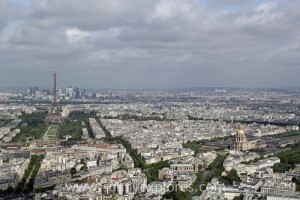 When you want to climb the Eiffel Tower but don't want to spend your one day in Paris in line, just take the metro to Tour Montparnasse. No lines here and you know: the view is much better. A perfect end of your one day in Paris!