5 Islands to visit in the Galapagos Ecuador
June 17, 2016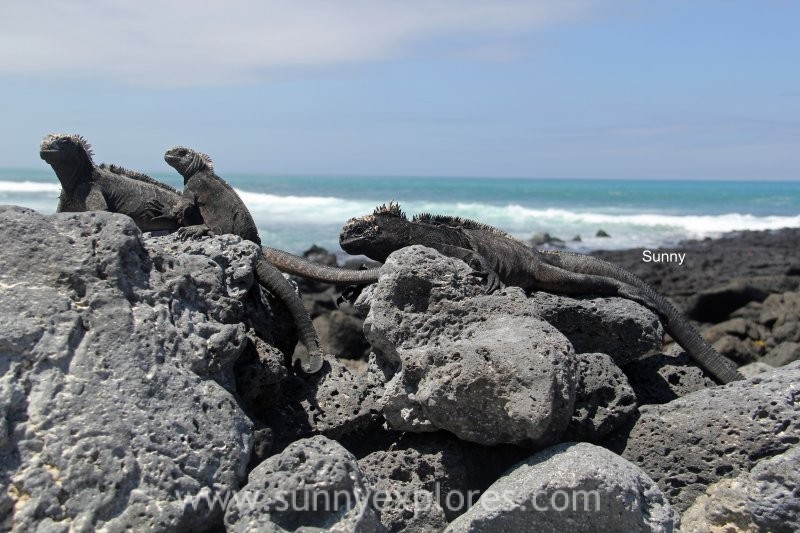 The Galapagos Islands are one big national park. Situated about 1000 kilometres from the coast of Ecuador, travelling to these remote islands feels like travelling back in time and entering another world. Fortunately the authorities set strict rules, so the number of visitors is restricted to protect this magical world. That makes the Galapagos Islands an expensive destination, but believe me, it's worth is. The different islands have all their own endemic amimal and plant species. So which islands should you visit?
Santa Cruz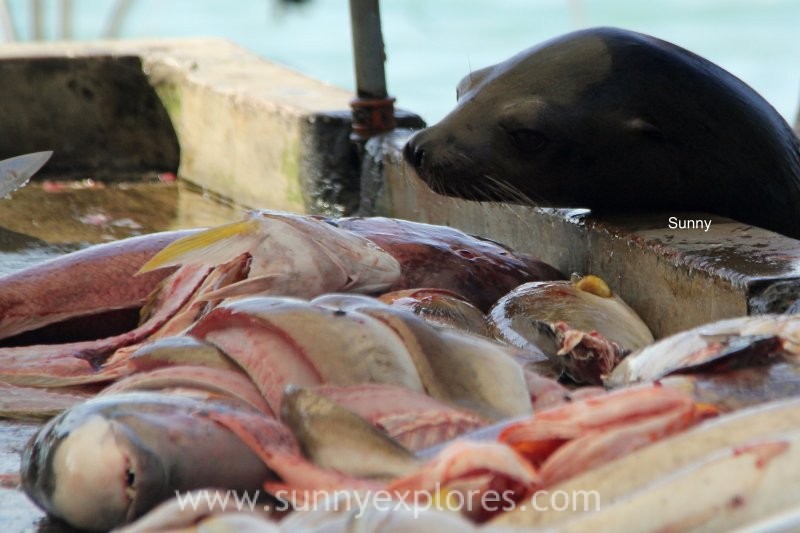 Santa Cruz is one of the bigger Galapagos Islands and has a lot to offer. You can spend quite some time here exploring the island and the under water world. From Santra Cruz you can dive the famous dive site Gordon Rocks. But also on land there is a lot to see. Start at Puerto Ayora to watch the cheeky sea lions. They try to steal the fishermens fish at the fishmarket. Take a walk to Tortuga Bay to see the iguanas swim. You can't miss Dragon Hill, the world of land iguanas. Also visit the Darwin Center, a breeding program for giant tortoises. The center also educates local people to protect the special ecosystem of the Galapagos. If you walk around here, you will understand where Steven Spielberg found his inspiration for ET. If you want to see the giant tortoises in their natural habitat, visit El Chato.
Genovesa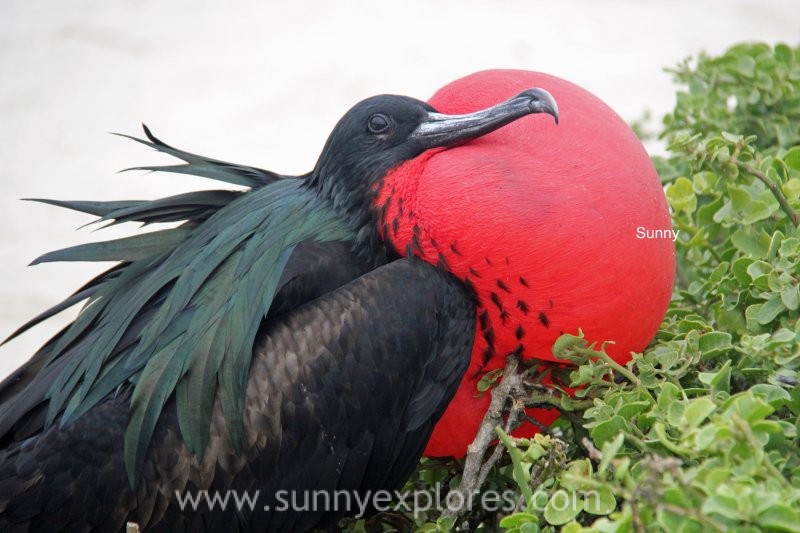 The island Genovesa is also called 'The Tower' after the steep walls that run deep into the ocean. This is the bird island, inhabited by redfooted boobies and frigate birds. It's impressive to watch them throw themselves from the steep cliffs. Darwin Bay is a crater of an eroded vulcano. You can see the steep crater walls under water. With some luck you can snorkle with sea lions here. Prince Philips Steps, also called El Barranco, is a steep rocky trail that leads to the top of 40 metre high cliffs. You can find nests from the red footed boobies everywhere. On the rocks around the island fur seals find their resting place.
Bartolome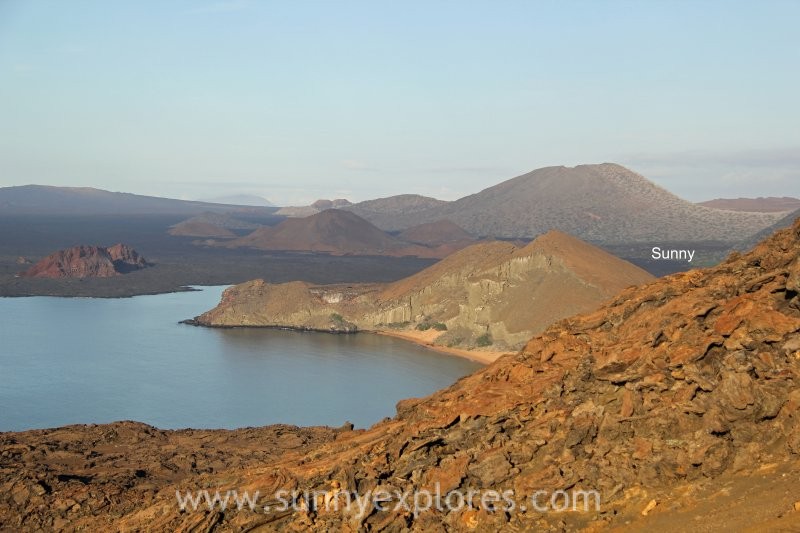 This lava island looks like a lunar landscape with craters. A long staircase leads to the top of the mountain. From here you can see are other islands. Pinnacle Rock is a great place to snorkel with turtles, sea lions and sharks. And do not forget to enjoy the hundreds of beautiful starfish in all shapes and colours you can imagen.
 Santiago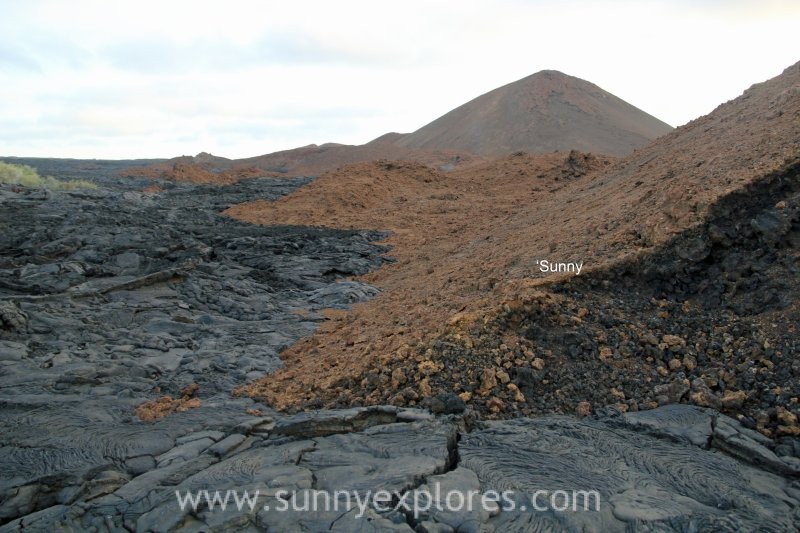 Santiago is also known as San Salvador or James. This island is covered with lava. A thick layer of lava lies like a black blanket over the landscape. It is a challenge to hike here, it feels like another world. When you visit Santiago make sure you take the time to snorkle in the bay wich is the home to many turtles.
Espanola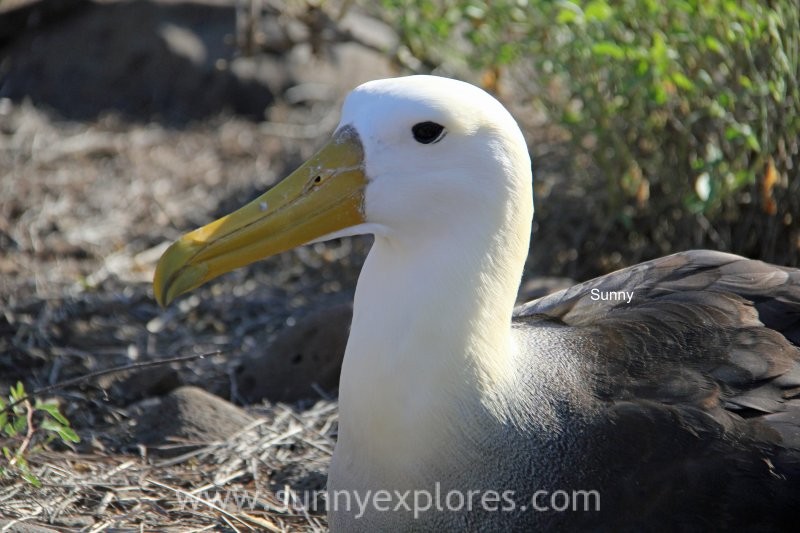 Espanola is also called Hood. Suarez Point is a very special place. About 12,000 waved albatross nest here. There are birds everywhere you look. Beside many birds you can see marine iguanas with beautiful red backs on this island. I loved watching the spray holes here: seawater is sprayed meters high in the air. And the view is simply stunning.
Every island is different: from green to black, covered with lava. Inhabited by birds or minature dragons. I think the diversity and large amount of animals and birds make the Galapagos Islands an attractive destination on land and under water.