Dive sites in Dahab Egypt: Ras Abu Helal
July 12, 2017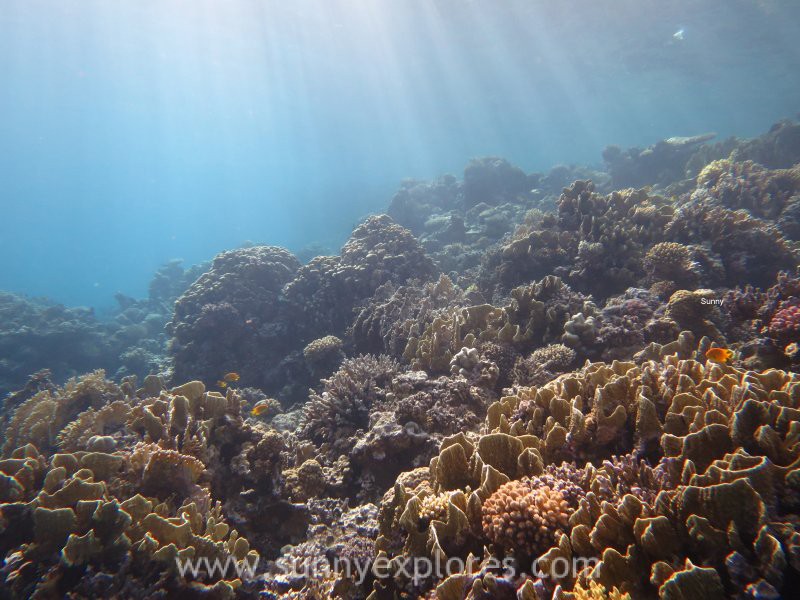 Abu Helal is not Dahabs most popular or famous dive site, but when the conditions are right, it is a beautiful dive. This dive site is also called 'Little Canyon' and lies south of Abu Talha, about 15 minutes outside of Dahab. Abu Helal means 'Father of the New Moon', a name referring to a crescent-shaped reef. This site can only be dived at high tide in perfect conditions which means it's quiet here most of the time and that you can see in the good conditions of the coral.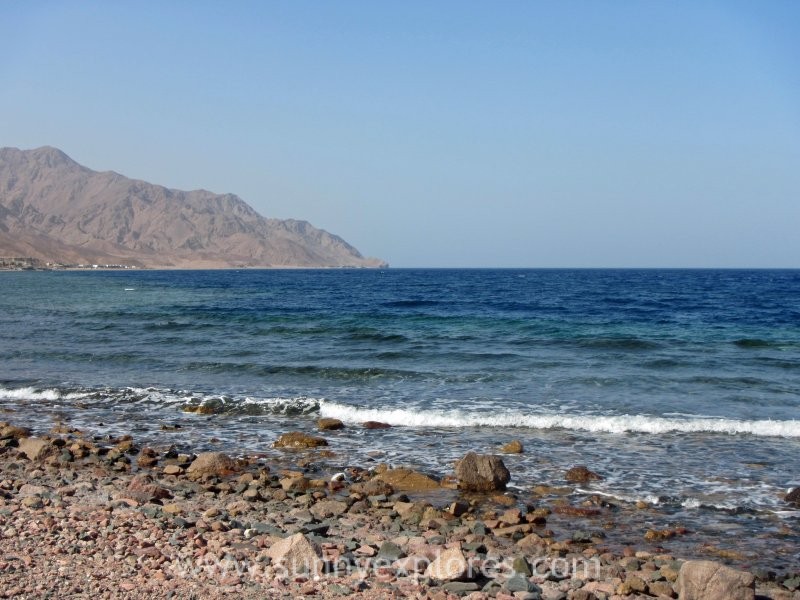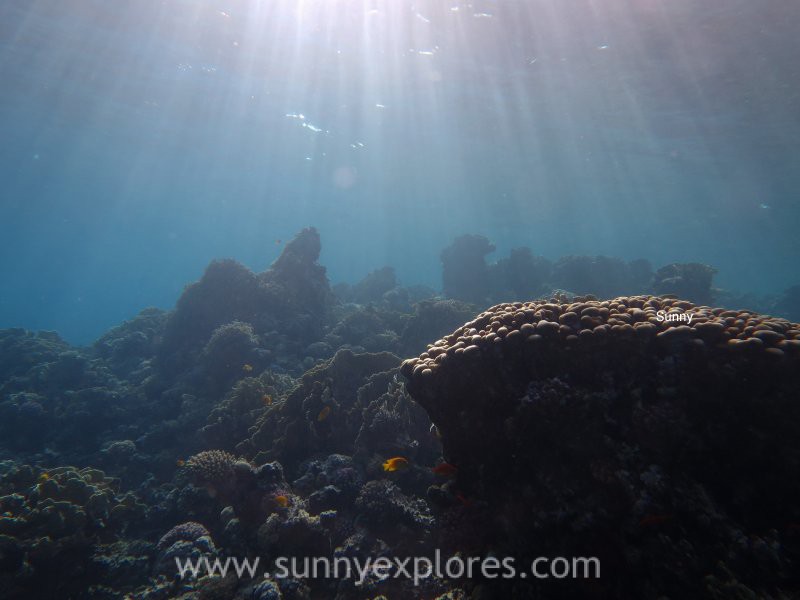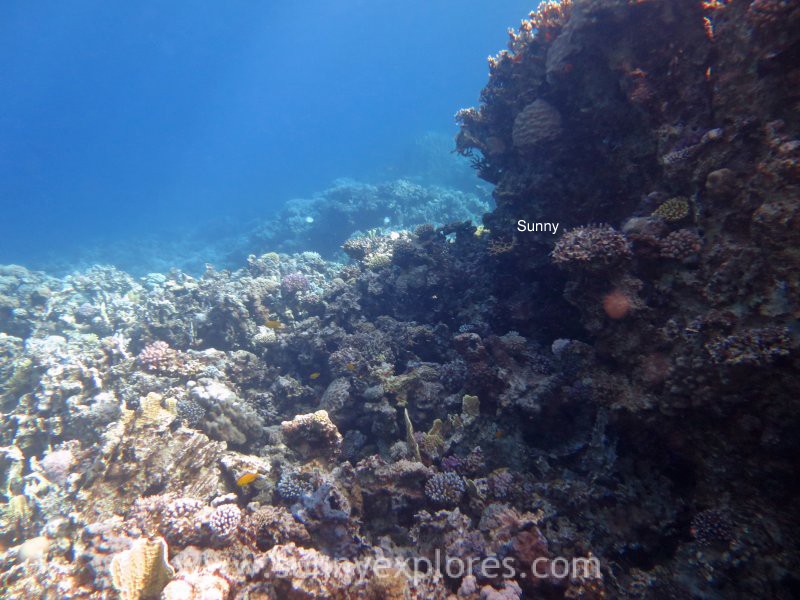 A dive in Abu Helal is spectacular as soon as you descend. The corals around the entrance lagoon are colorful and pristine. The lagoon is shallow, about 12 meters deep. A gently sloping bay leads to a ridge with a beautiful coral garden. This coral garden only is worth diving here.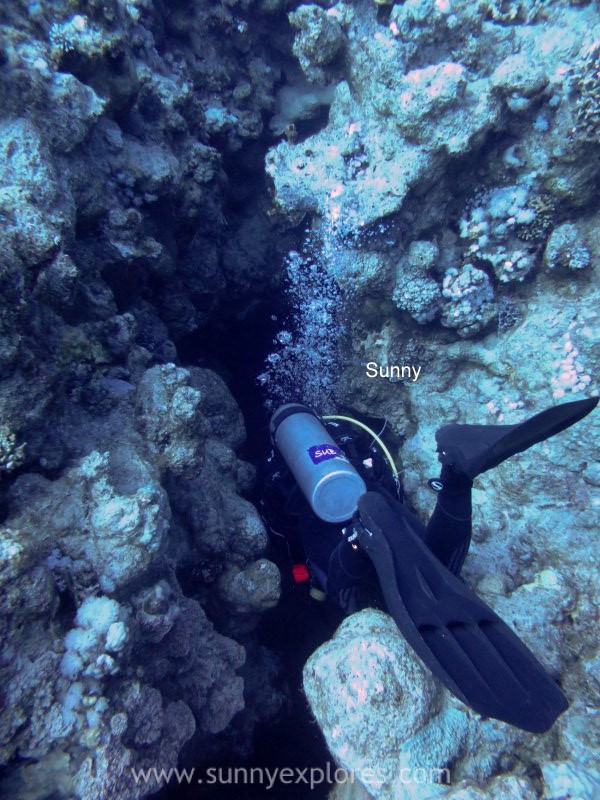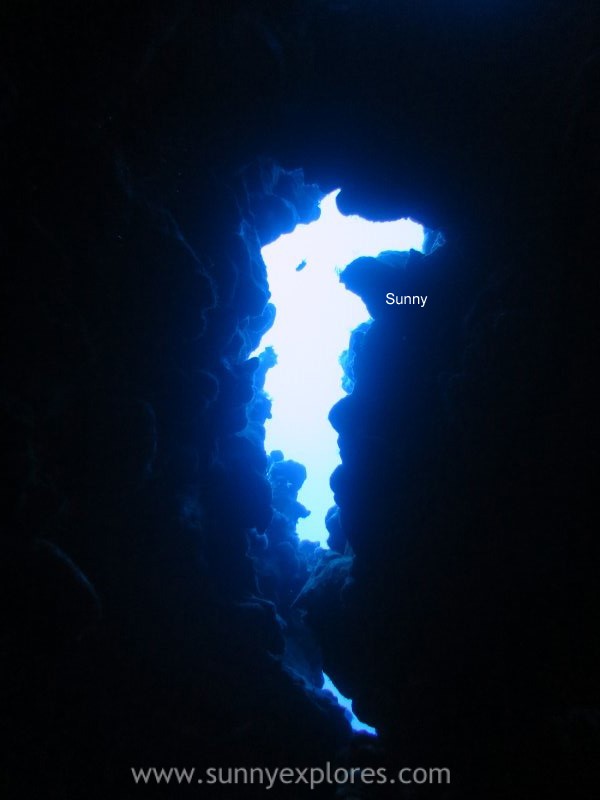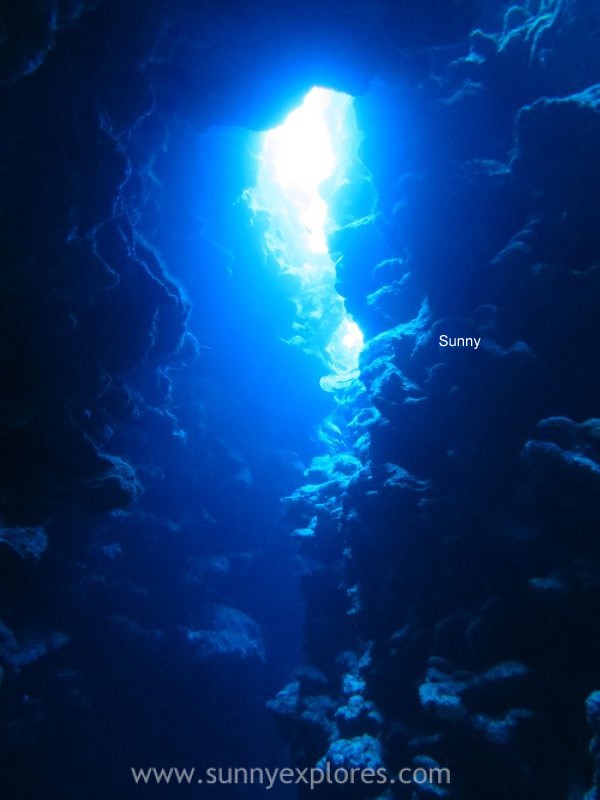 At the end of the ridge lies a canyon at around 30 meters depth. The entrance is an adventure: it's an extremely slender crack. The canyon has a strange, twisting shape with only a few exit points. This makes the canyon potentially hazardous due to its depth, the narrowness of the entry and exit points and the limited exit possibilities. In my opnion it's an amazing dive in the Little Canyon. You don't need to dive the canyon to enjoy Ras Abu Helal. The density and variety of both soft and hard corals are amazing and really worth the dive.