Dive sites in Dahab Egypt: Lighthouse
July 25, 2017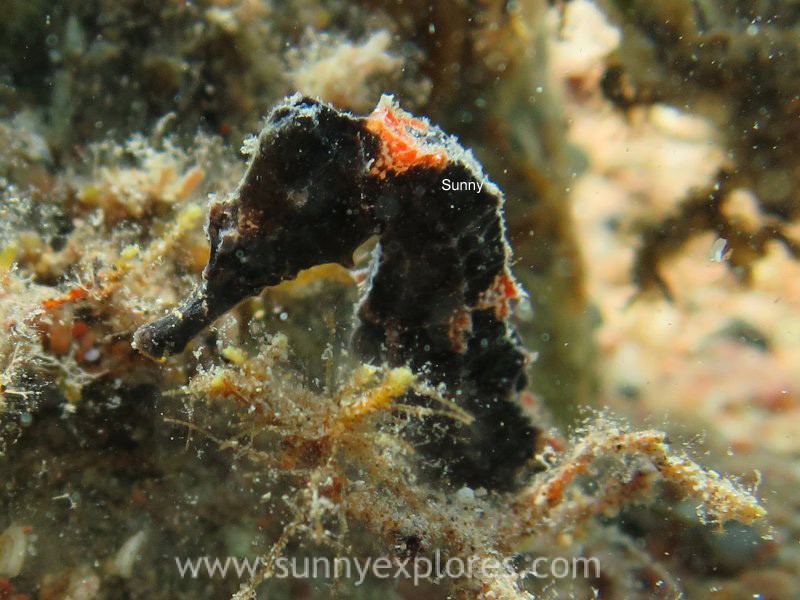 Lighthouse is the central dive site in Dahab, Egypt, and it's named after the nearby lighthouse. Situated in Ghazala Bay, where also many dive centres are located, it's the busiest dive site in town. It's a populair site because of its easy entrance and exit and therefore its suitable for all kinds of courses and all levels of divers. The Lighthouse dive site is always sheltered from the wind, so diving here is always possible. Personally I feel this site is too crowded and I don't like entering the water through a busy beach. So whenever I have the chance I choose another dive site instead. Still, every time I do dive here in Lighthouse, I am happy I did, because I saw special marine life.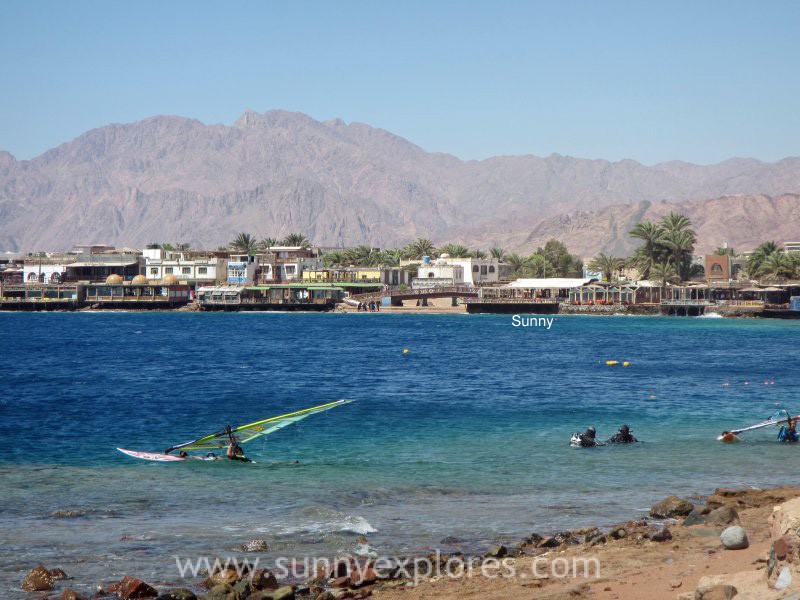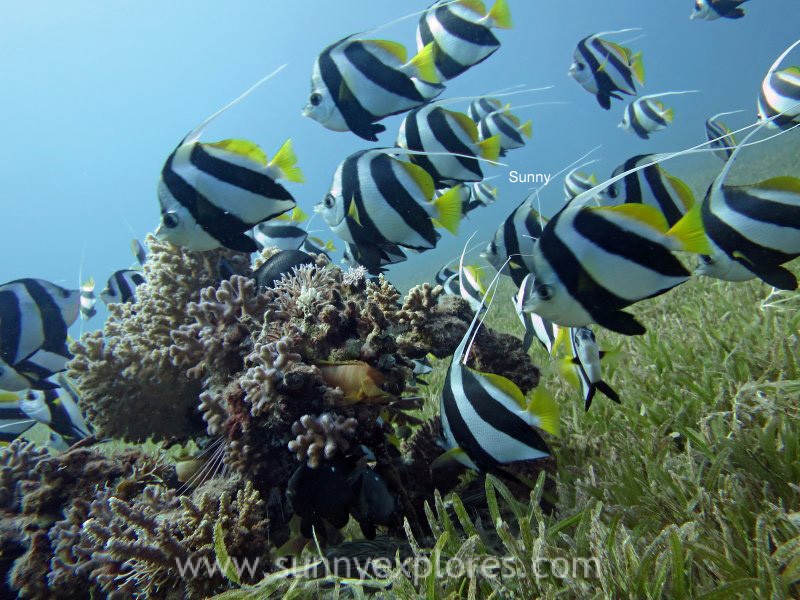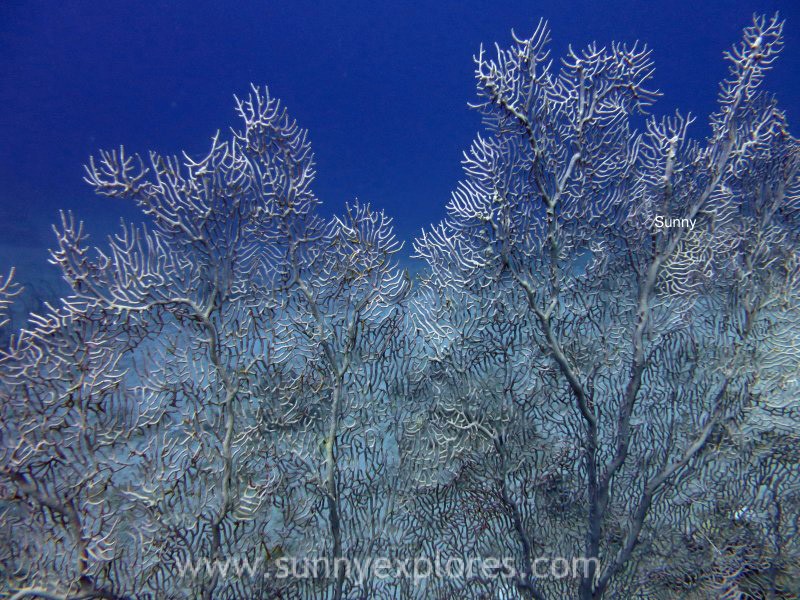 The entrance maybe a bit crowded, but once under water, the world turns calm again. Specially when you ignore the training course and the under water statues. Though I like the elephant statue, I prefer to swim a bit further and avoid the busyness. The reef offers a nice diversity with reef slopes, a reef wall and pinnacles. In the beginning of your dive you will see a shallow sandy area that slowly drops off into a large grassy slope. On the left site the reef begins. The reef wall is similar to many others that you will find in Dahabs Gulf of Aqaba. The reef wall is scattered over numerous sandy patches with big pinnacles arising from all directions, which disappear into the deep. When you follow the reef wall and cruise between the pinnacles, you will reach the saddle. Here you can see many scorpion fish. Behind the saddle there is a nice coral garden. After the last pinnacle you can swim back to the reef and slowly descend towards the sandy lagoon again.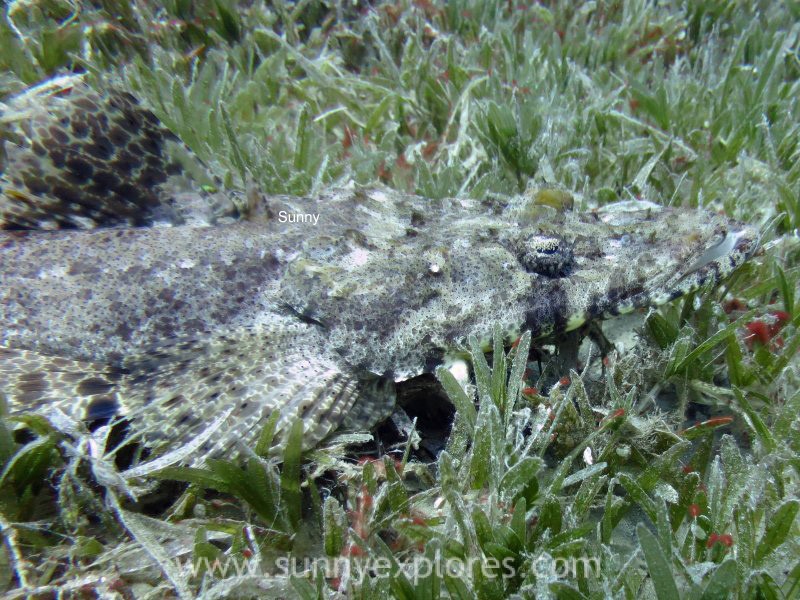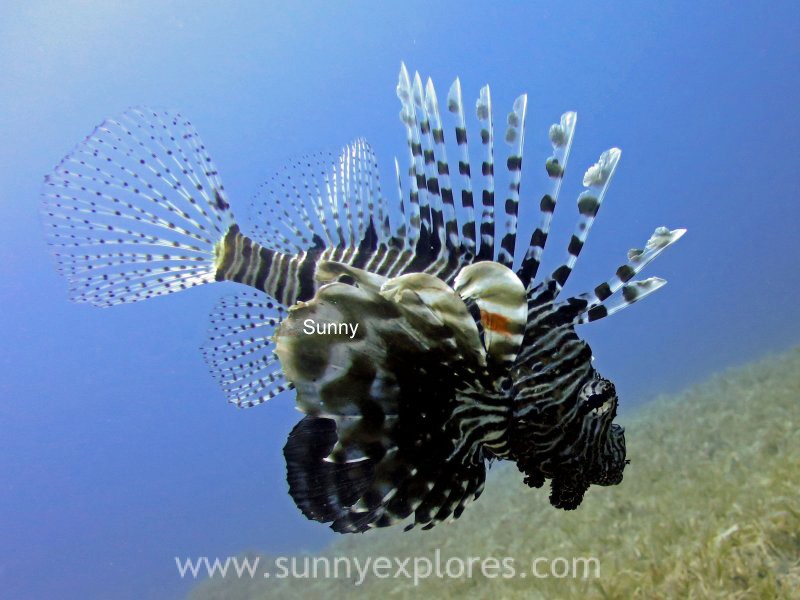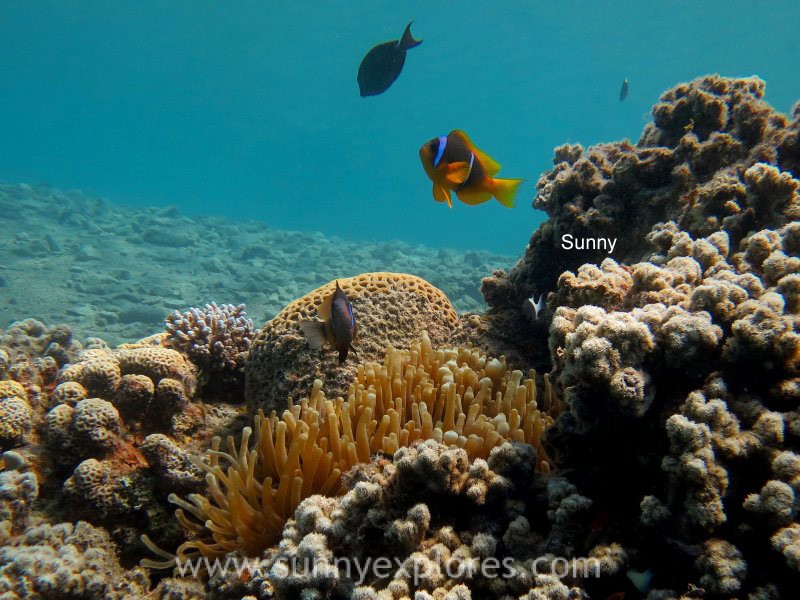 I was very happy that I chose Lighthouse as my last dive on my last trip to Dahab. We had an amazing dive: we saw an octopus giving us quite a camouflage show and we came very close to a Napoleon wrasse. But the best was that my buddy spotted two seahorses and we were able to take some good photos from a baby seahorse. So, eventhough Lighthouse is not my favorite Red Sea dive site, I have to admit, every dive here is worthwhile.