Dive sites in Dahab Egypt: Caves
July 21, 2017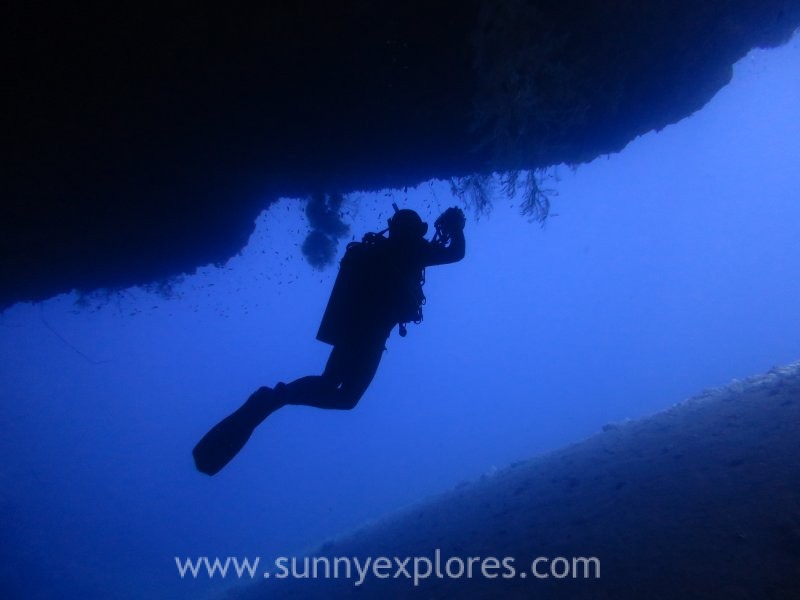 The caves is a popular dive site in Dahab South. It's the most southern shore dive site accesible by car from Dahab. Caves is a slightly misleading name for this site. The caves are not really caves, but a large overhang. Rocks have eroded back underneath the shoreline underwater. So on the shore, you are actually standing on the caves you will dive. This dive site can only be dived by high tide and in calm conditions as jumping off the ledge can be difficult. This goes even more for getting out of the water. The exit can be quite tricky due the waves crashing into the shore.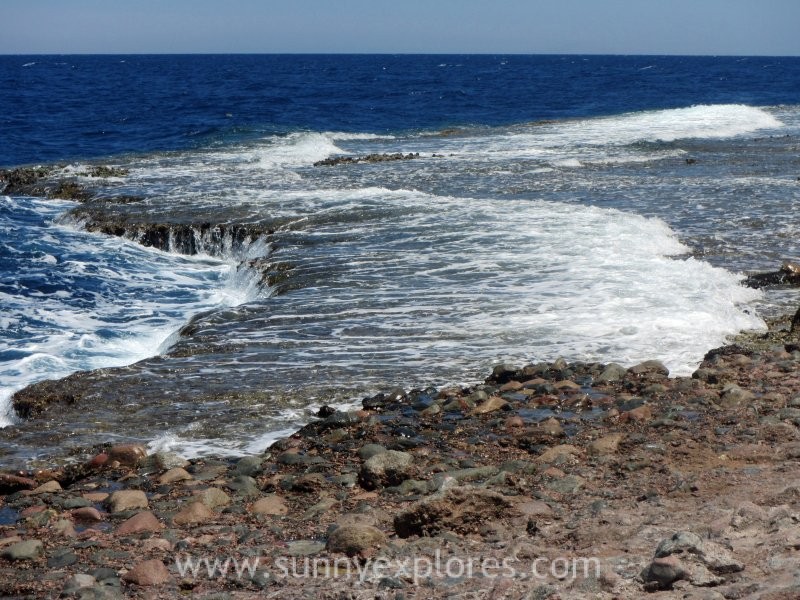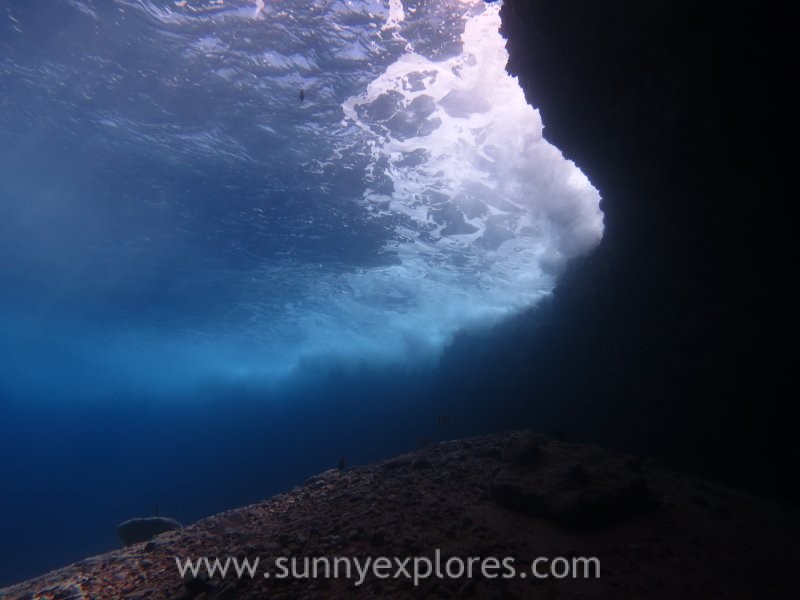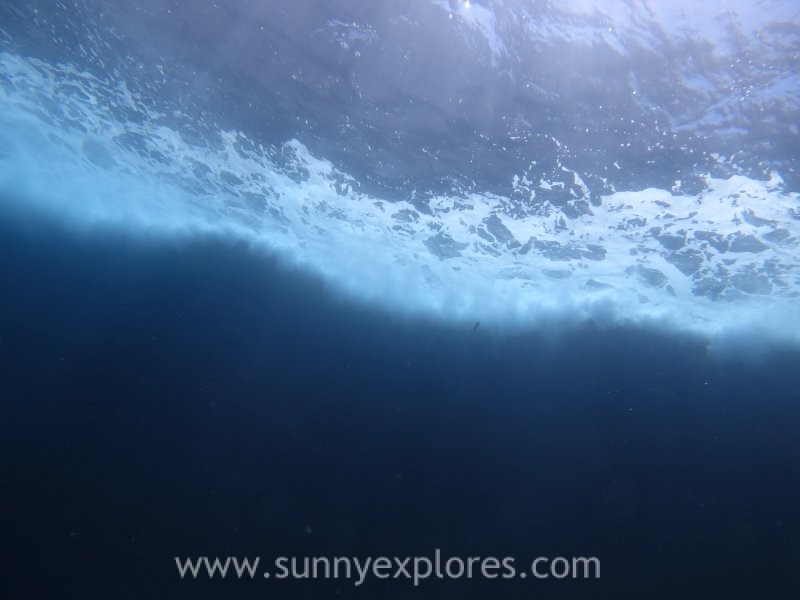 Caves a good dive site due to the unusual rock formations and variety of sealife. Once in the water the cave is directly below you. On both sides you will find a shallow reef. The reef that circles the cave is just as attractive as the cave itself. Here you can see soft and hard corals. There are three caves in the rock below and in front of the great rock formation there is a huge sandy slope. The dive starts by following this gentle sloping drop-off following the shore. You can then stay on the sandy slope for a while waiting for a few minutes for the gardeneel population to appear. But don't move, or they will disappear again.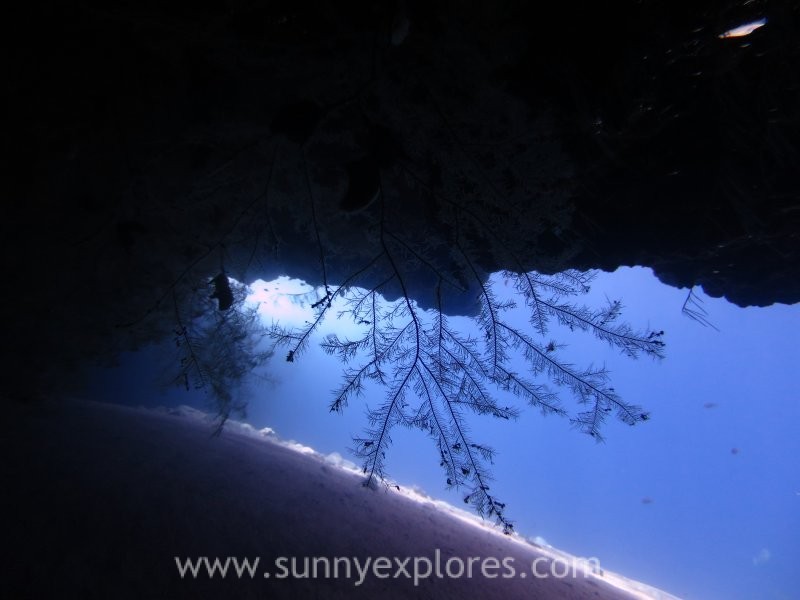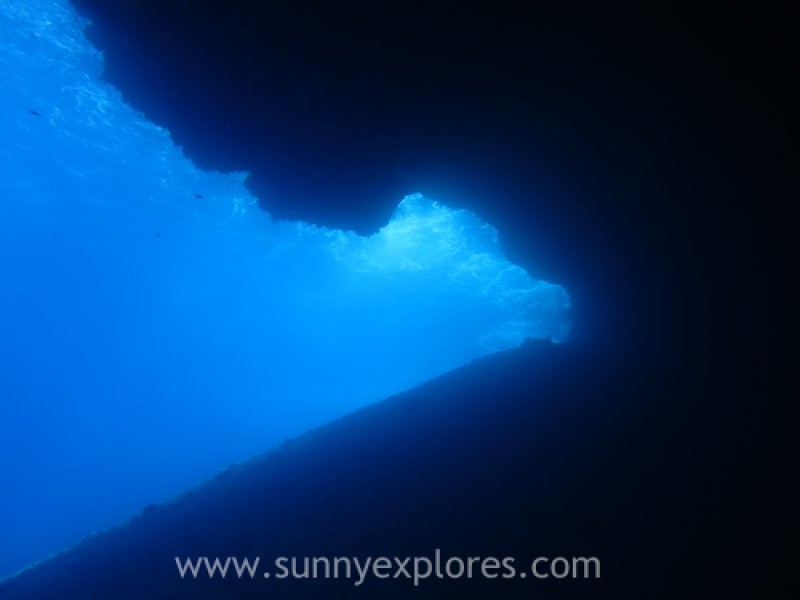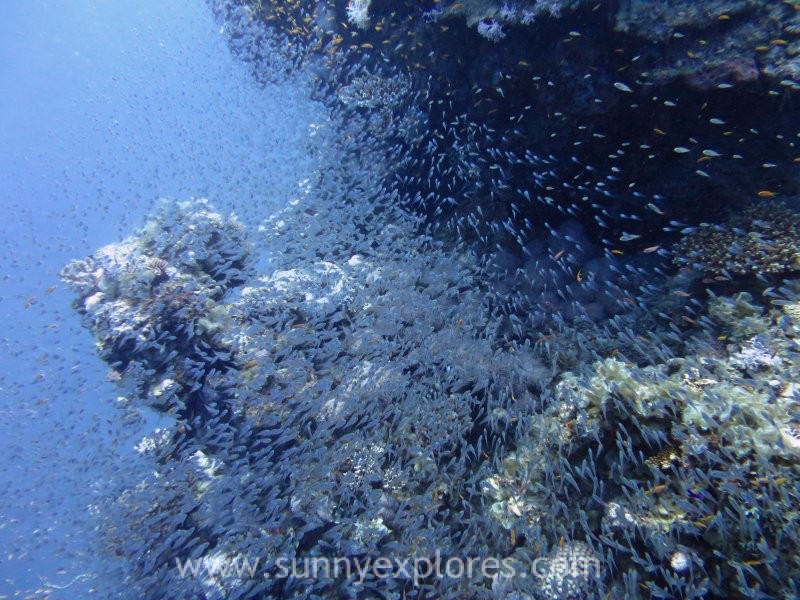 You can explore the caves, looking for nudibranches. The overhangs also provide shelter for some large puffins. And don't forget to look behind you. The difference between the big blue and the shade of the caves is beautiful. After visiting the caves you can descend till about 22 meters. Keep the reef to your right and turn south until you reach the immersed bay with the exit.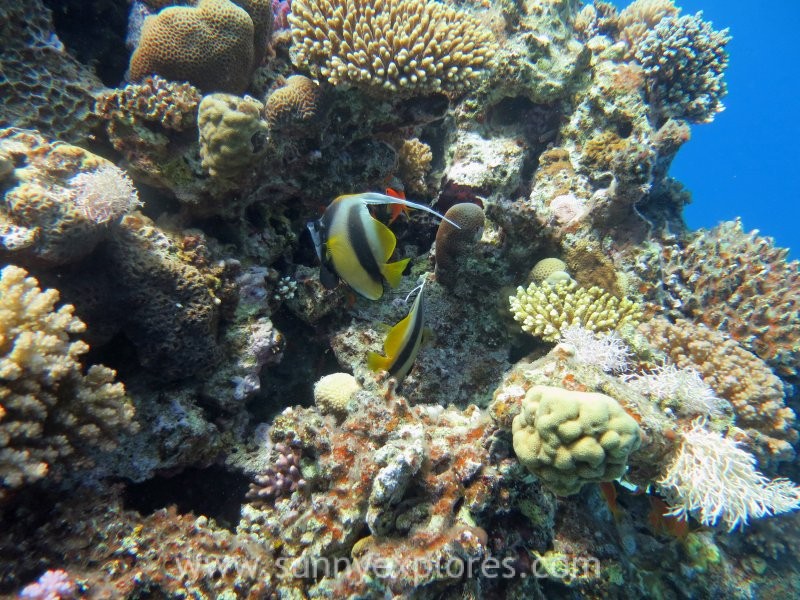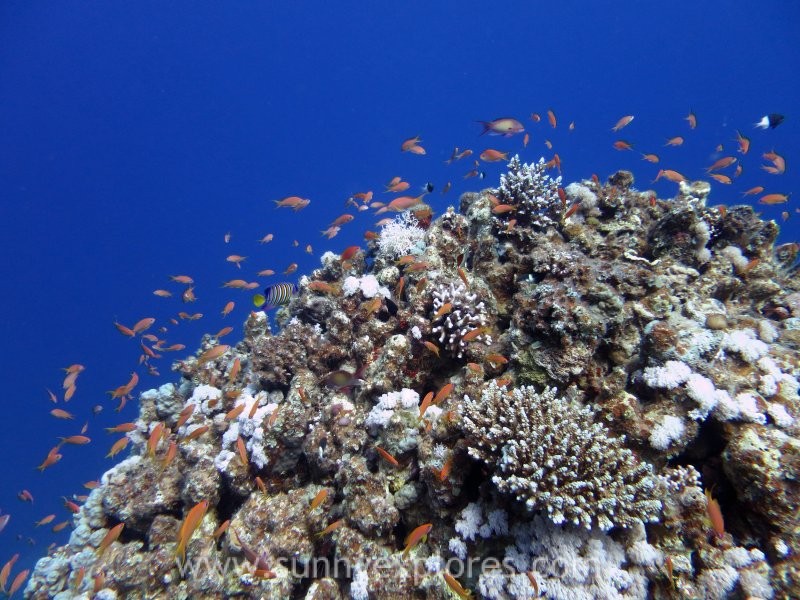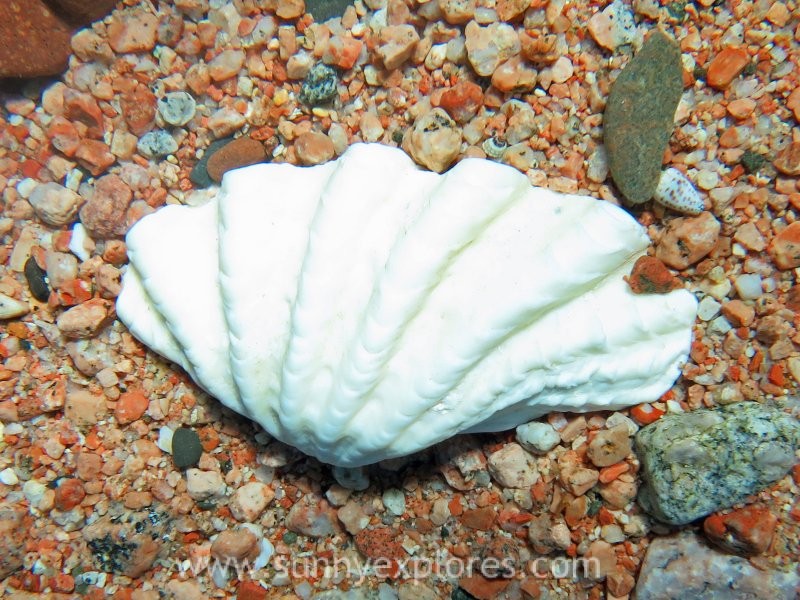 The nice thing about this site is, that it gives you a good idea of what it feels like to be in a cave under water without the risks involving. Rays of sunlight sparkling into the caves give this dive some kind of magic.