Dive sites in Dahab Egypt: Um Sidd
July 18, 2017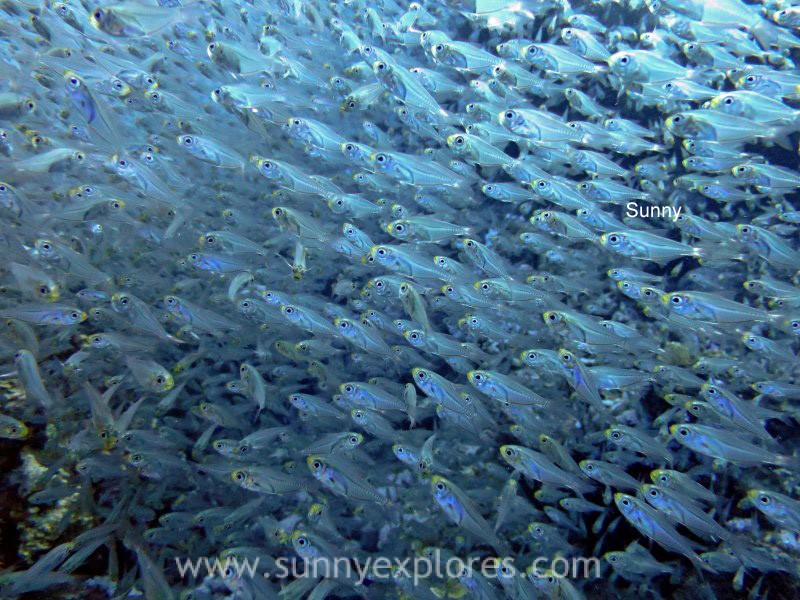 Since my last trip to Dahab the site Um Sidd is a quick riser on my list of favorite Red Sea dive sites. In one week I returned to this site three times and Um Sidd is still calling me.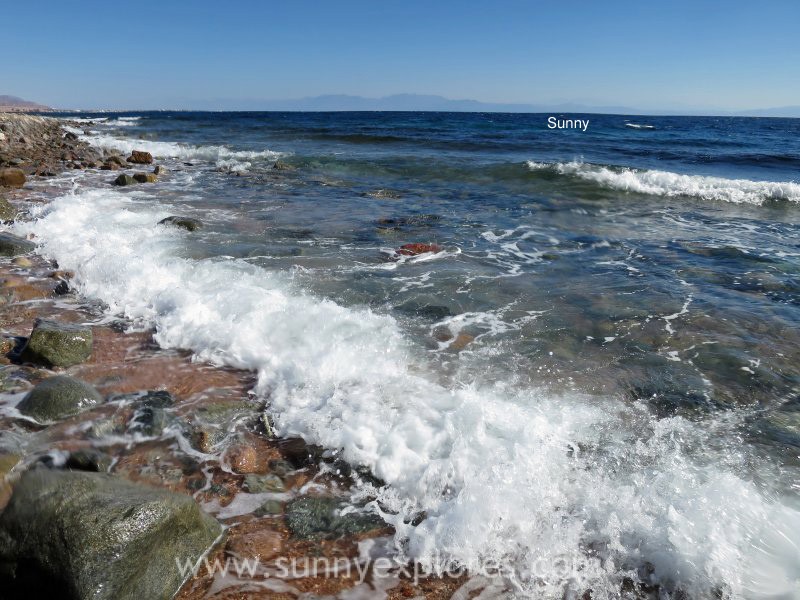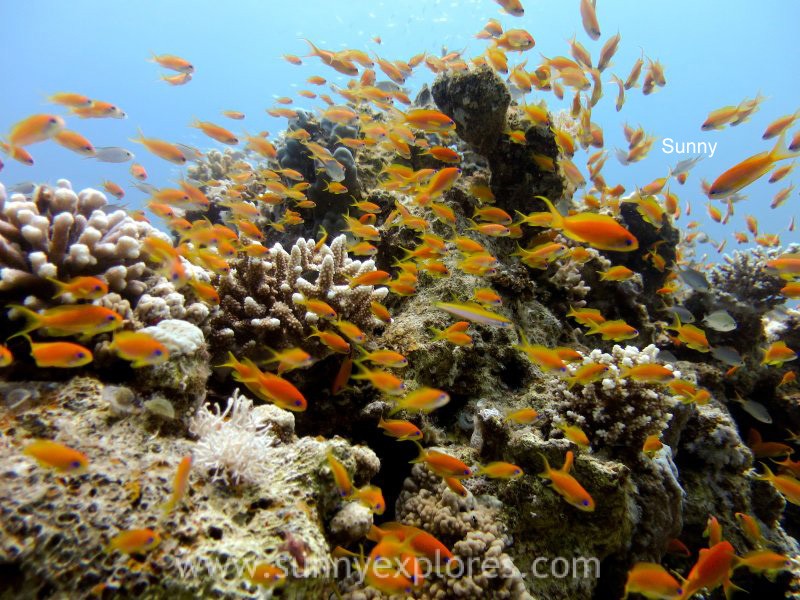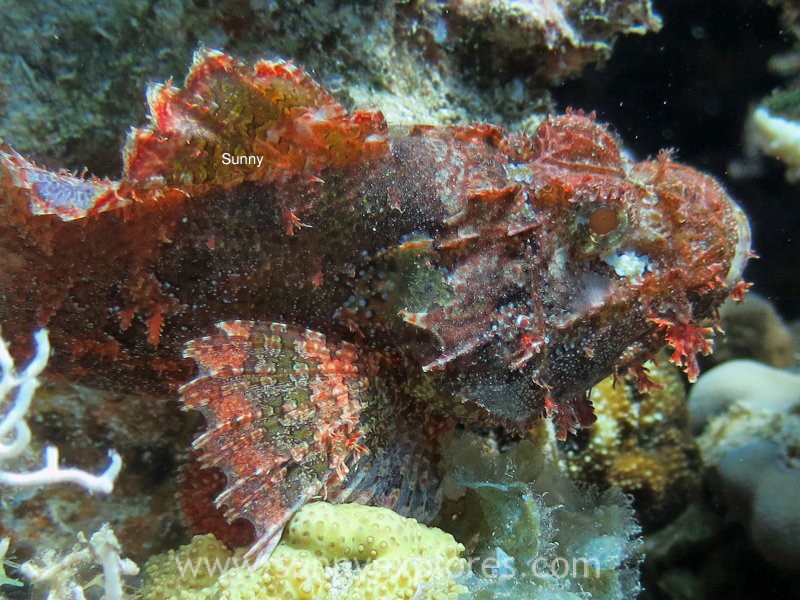 Um Sidd is located south of Dahab, between the dive sites Three Pools and Caves. It's a less dived site, due to the strong currents, but diving here is nevertheless worth it. It's a shame to skip this site, there is so much abundant marine life to enjoy, specially when you love anthias. The entry is through a wide corridor carved into a steeply sloping reef. The reef drops down to a sandy slope inhabited by garden eels. It's always fun to watch them come up and disappear again. Watch out for blue spotted stingrays here and with some luck you even may see eagle rays. When you follow the slope, you will enter a beautiful coral garden.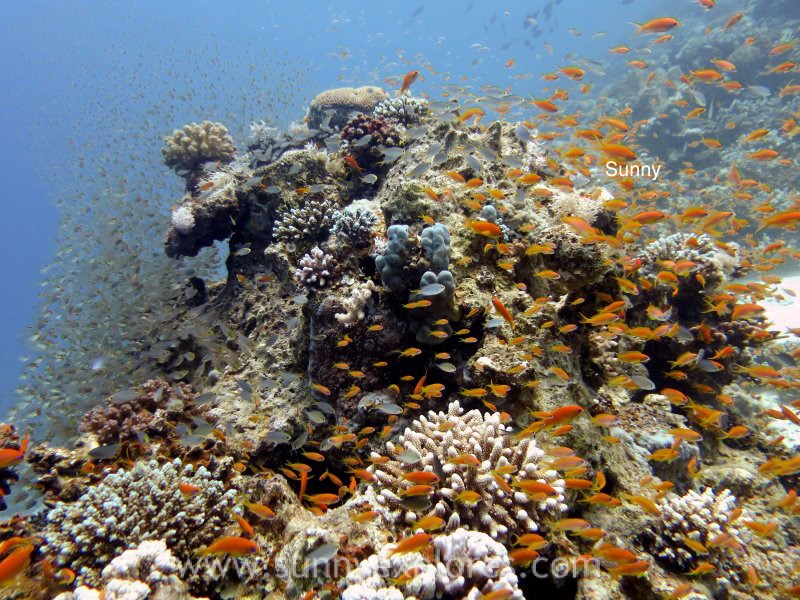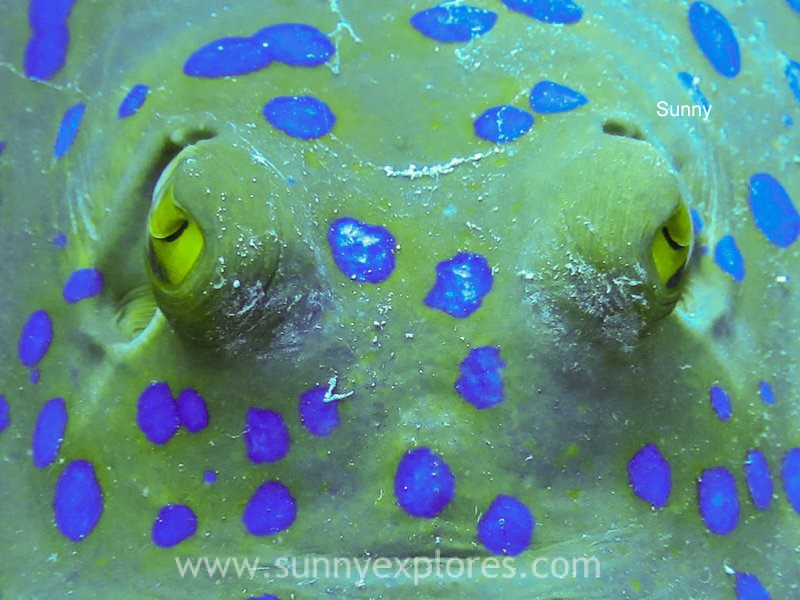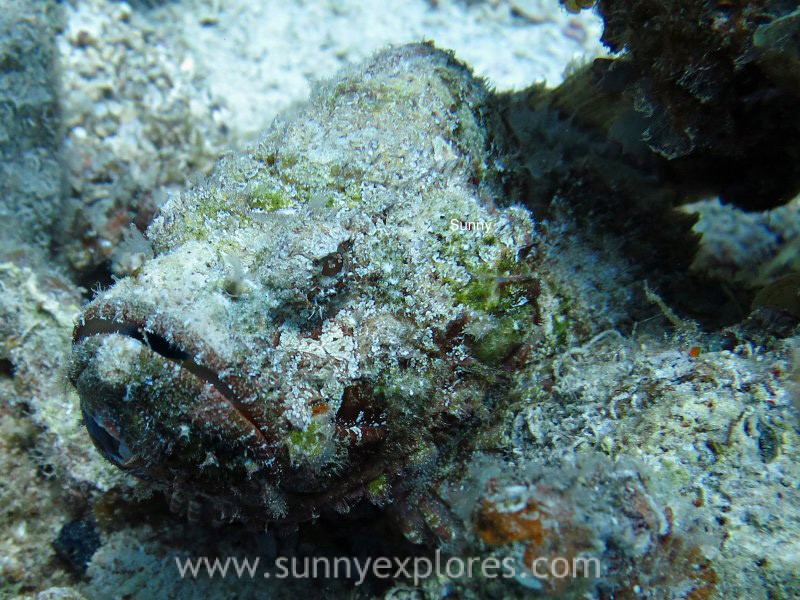 When you are an advanced diver, you can descend to 30 metres, where you can see spectacular giant gorgonians. Now it's time to search for the small hawkfish that lives here. On your way back you will see some big table corals. Follow the reef wall covered in soft coral and take some time here to enjoy the colorful anthias. A reef covered with glassfish is a nice ending to this dive and it will give you some incredible photos.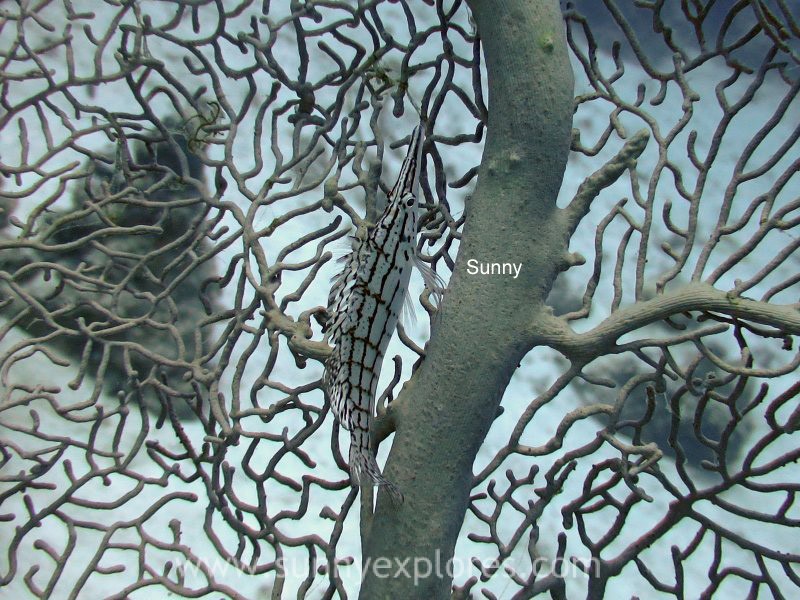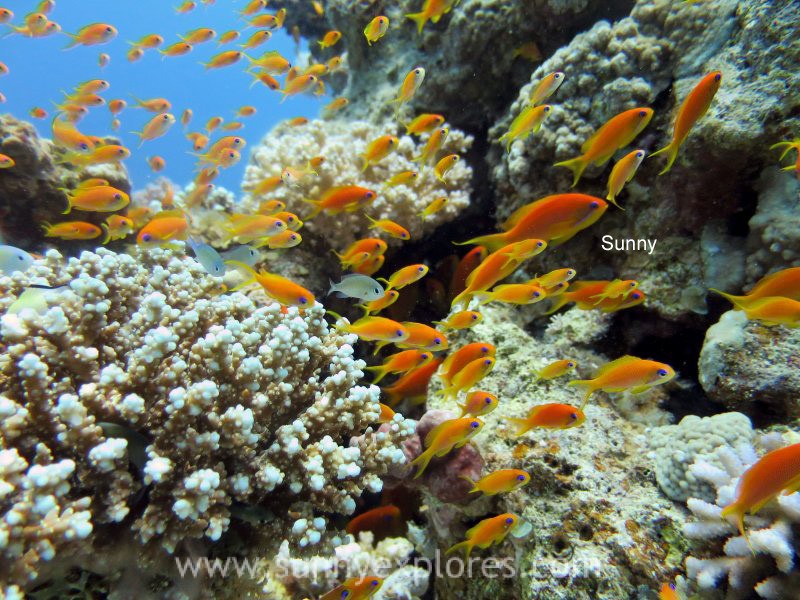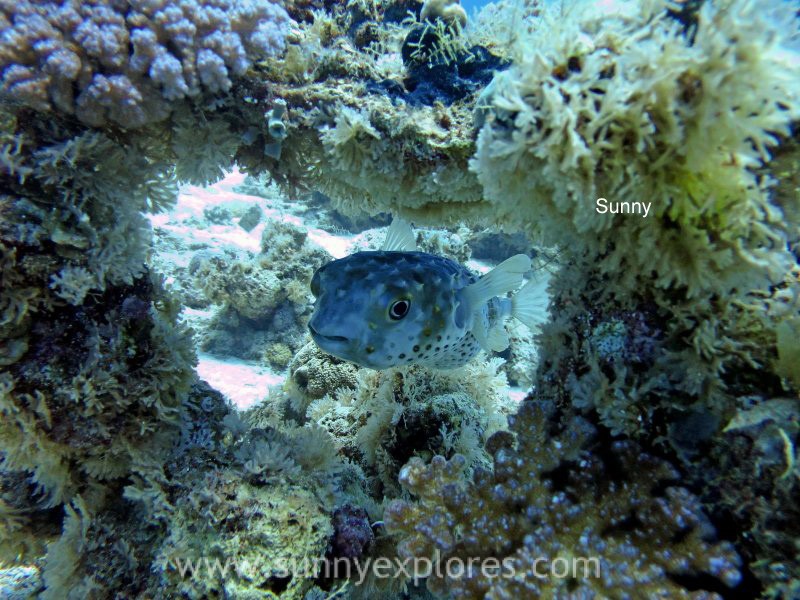 My 100th dive in Dahab was in Um Sidd and it was the most memorable one here. I wished for a good octopus photo this dive. My high expectations were exceeded. In a 60 minute dive, we saw three octopuses and a longnose hawkfish. The currents were gentle and the sunlight was magic. I took my first really good octopus photos and I photographed a longnose hawkfish for the first time. In the photos from the anthias and glassfish I captured the magic of the moment. It was a perfect dive in every way.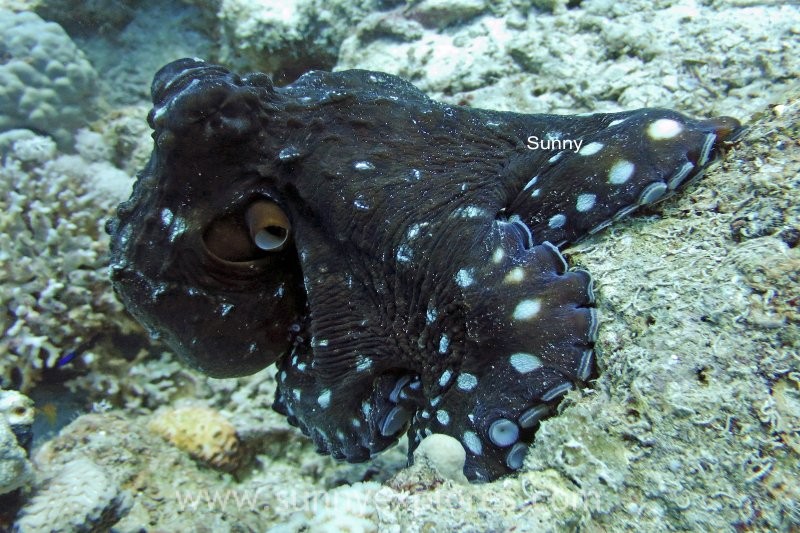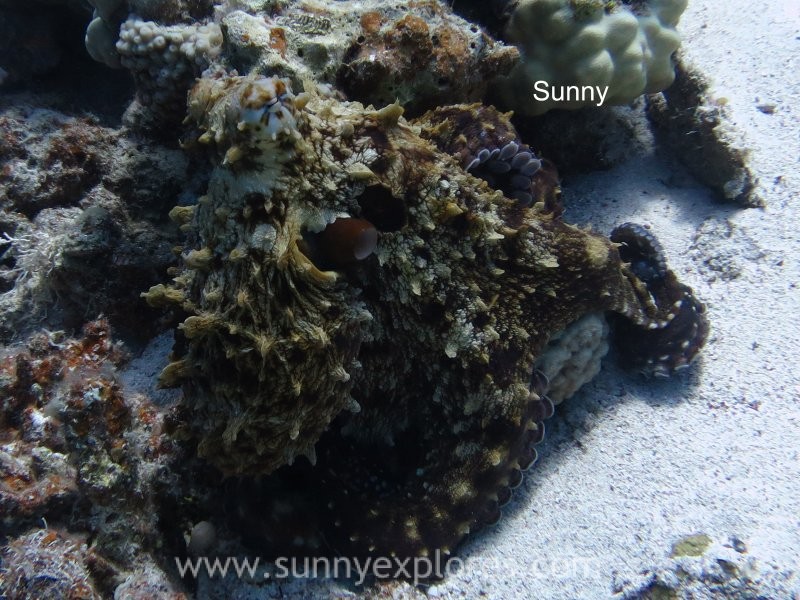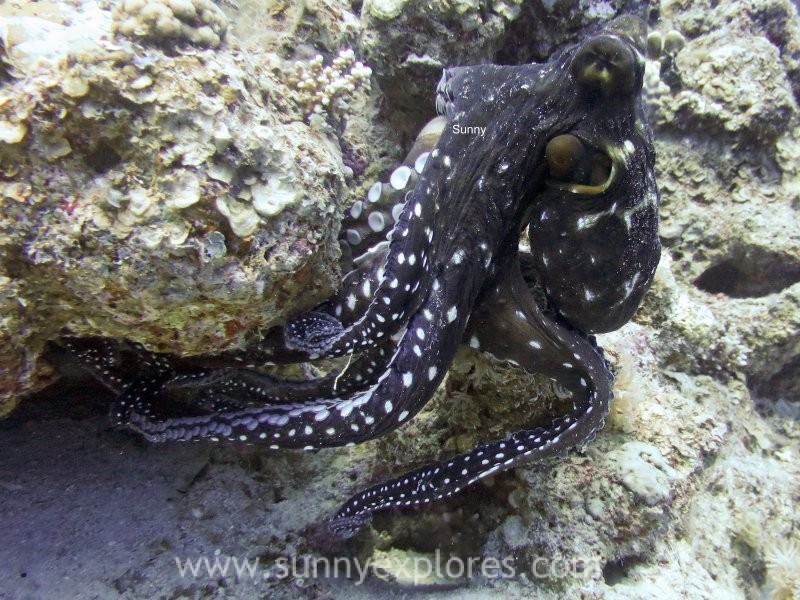 Here you can read more about my octopus adventures in Dahab! And in this movie you can experience some glassfish magic!