A spectacular gorilla tracking in Bwindi Impenetrable Forest Uganda
March 31, 2016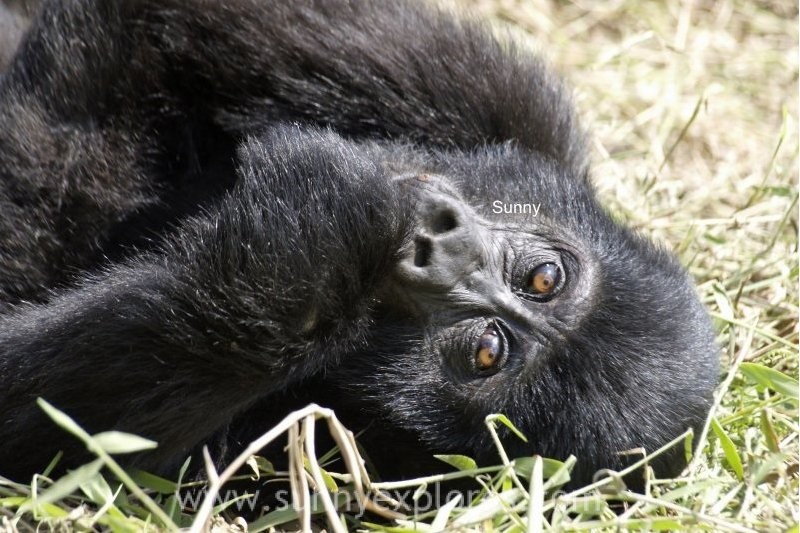 One of the most exciting things I ever did is a gorilla tracking. I was so lucky to visit Bwindi Impenetrable Forest in Uganda. In this rain forest on the border of Congo, Rwanda and Uganda, live a few hundred endangered mountain gorillas. The tracking through this endless rain forest with seven volcanoes is beautiful and when suddenly a group of mountain gorillas appears a few meters away, I just forget to breath. They are so gentle. So human.
At breakfast I look around: wich tables are empty? Who are the lucky ones today? 'And? Any luck?' is the most asked question to the ones returning from their tracking. Breakfast is always exciting at the Travellers Rest Hotel in Kisoro. This hotel became world-famous due to biologist Dian Fossey. This woman, who devoted her life to the protection of mountain gorillas, called it her second home. She stayed here regulary untill she was killed by poachers in 1985. The Travellers Rest is still dedicated to gorillas. Now it is the starting point for gorilla trackings.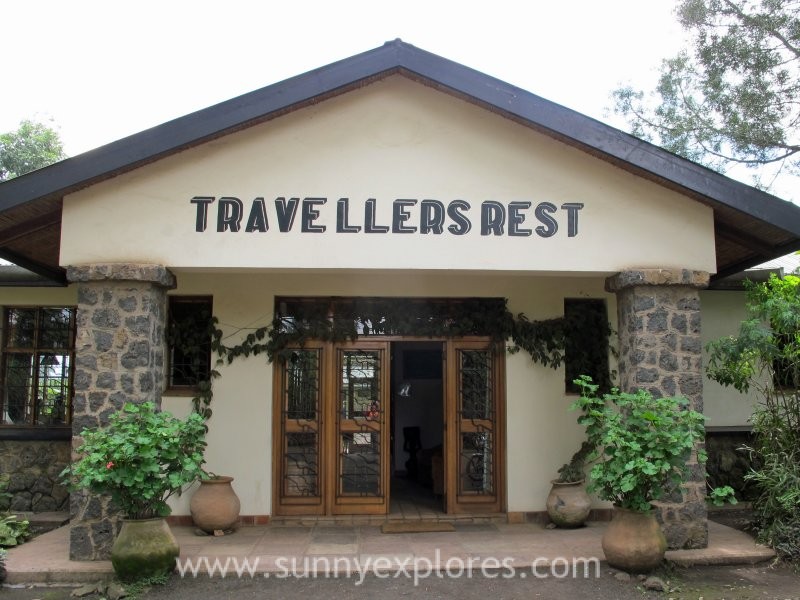 This morning, many tables are empty. The group from today left already, but yesterdays group still has not returned. That's strange. What happened to them? The hotels enclosed garden is buzzing with rumors. Around 10 pm the missing group returns at the hotel. They look exhausted. Most of them silently go to their rooms. Only David joins us in the garden. 'For hours we walked,' he says. 'Hours. Straight through the jungle. No paths. The guides led the way with cuffs in order to clear a path through the wilderness. We waded through rivers. Going uphill, going downhill. It rained so terribly all day. And we didn't find the gorillas.' Two Belgians and I listen breathlessly. Tomorrow it's our turn, our G-day. I know the hike will not be easy. Perhaps we need to walk for hours. And there is a chance that we will not find them. Something I don't even want to think about.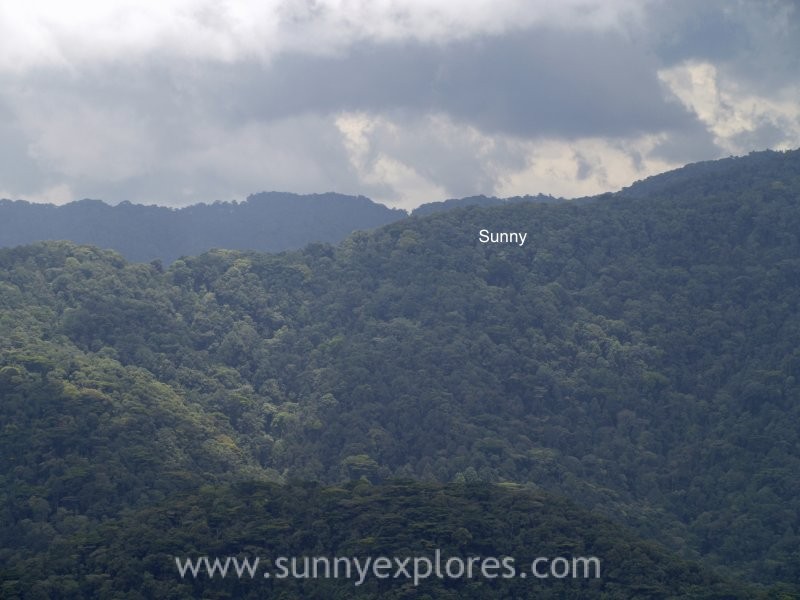 David drinks some water. 'It was already dusk and the guides stopped to consult the group. Will we stop or continue? We already walked for more than 9 hours. The group wanted to continue.' He sighs, 'An elderly couple couldn't do it anymore. Two bearers gave their bags to others and took the couple on their backs. And again we walked for a couple of hours.' Chris, one of the Belgians, interrupts him: 'But did you find them?' Immediately the tiredness disappears from David's face. He grabs his camera and shows us a picture. Proudly. I only see a black spot. A shadow between the dense leaves in semi-darkness. I feel disappointed: is that all? They toiled through the rain and mud for 16 hours, and this shadow is all they saw?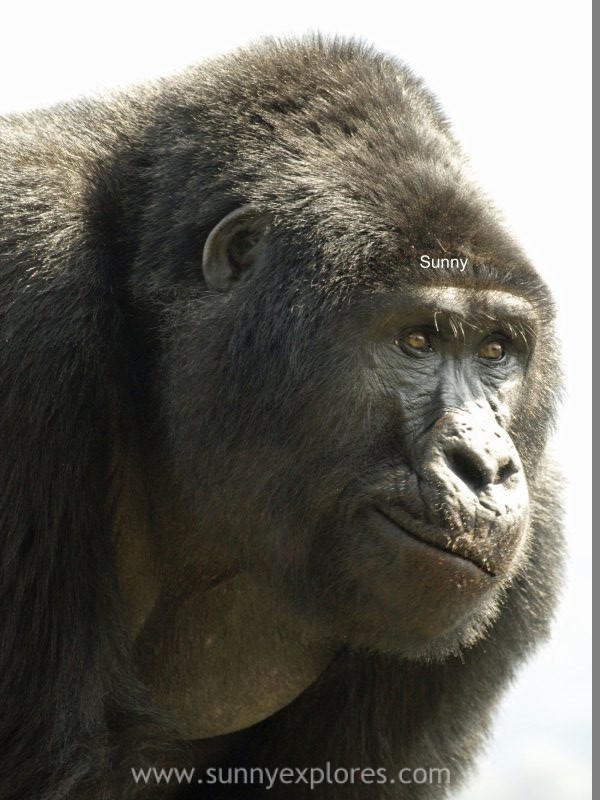 My night is restless and short. The Belgians and I leave at four o'clock in the morning. I didn't see yesterdays group. They returned when I was already sleeping. So I don't know if they were more lucky than David's group. I check my backpack: 6 liters of water, rain gear, rain protection for my cameras. Extra socks, warm sweater. A huge lunch which perhaps even has to serve as dinner. We don't know how long the hike will be. We don't know what to expect.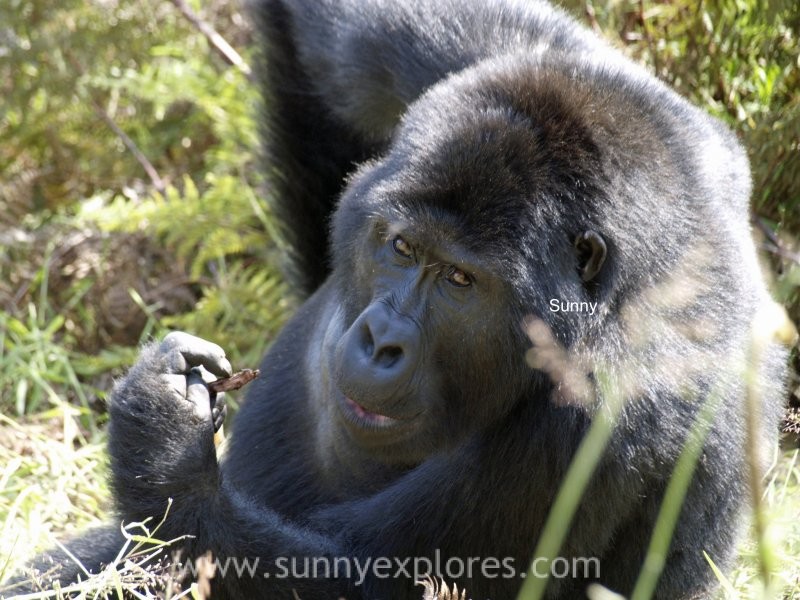 At the ranger camp we meet the rest of our group. Happy young people. The atmosphere is good en full of excitment. The bearers keep their distance. They don't get involved in our jokes. They know the trip and save their energy. I give my bag to a bearer named Maria. This young woman will carry my belongings during the hike. Half an hour later we enter the jungle. Again half an hour later we get a sign. 'A break already?' I ask surprised. The guide points to the forest. I can't believe my eyes. There they are, right in front of me: an entire gorilla family. The Nkuringo group. Mary gives me my bag and I reach for my camera's. I feel so lucky. The whole family is complete. It feels like I'm invited to a family picnic. They are relaxing in the open field, sitting in the sunshine. I don't need my lenses and tripod. I could touch them, they are so close!
The gorilla family relaxes. They don't care about our presence. Some young males knock down a rotten tree, while a new mom eats some leaves. Her baby imitates his father the mighty Silverback. These apes are big, hairy and they radiate gentleness. Good-hearted is the word that comes to my mind. Their eyes are soft and they have the colour of amber. But what moves me most are their black fingers and toes. We look a like, humans and gorillas. I don't exaggerate when I say that this is one of the most beautiful moments of my life.
The baby knows all his family looks out for him. He is cheeky towards the big Silverback and the young males. He hits one of the males, tries to impress him, but when the male looks at him he hides his eyes behind his hands, like he is not there. A toddler would do the same! Then his mother calls him. Playfully he rolls down the mountain and bumps into his patient mom. Our whole groups laughs: we feel so privilegd that we can experience this. We are moved: our souls are touched by the recognition that we feel. These apes are human. Unfortunately we are only allowed to stay with them for one hour. After that they get their rest. This Nkuringo group serves as an ambassador for their species. For one hour a day they are disturbed by tourists who pay a lot of money for this visit. With the proceeds of these gorilla permits rangers are paid to protect the mountain gorillas against illegal poaching. I can only hope and pray they are able to to protect the last 769 gorillas that are left. They are no apes, they are human.