Dive sites in Dahab Egypt: Golden Blocks
August 8, 2017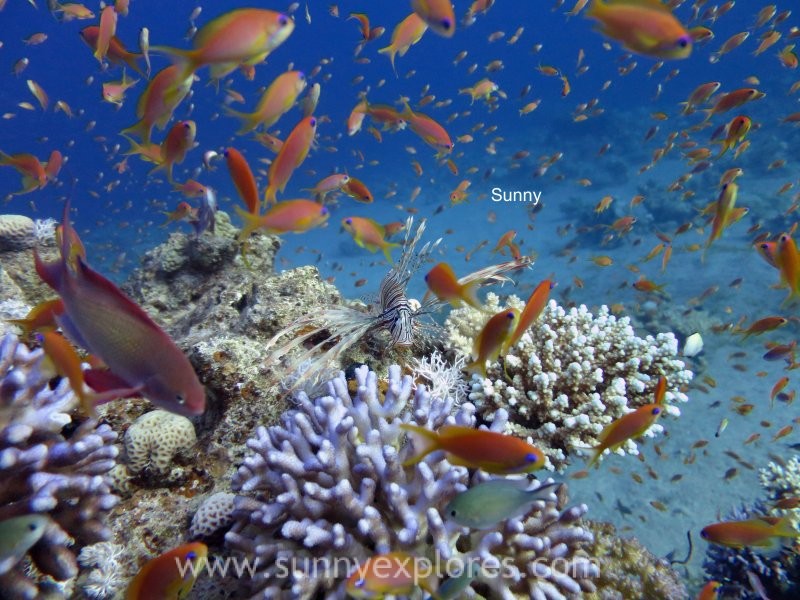 Golden Blocks is the most northern of the dive sites in Dahab South. It's a short car ride from South's most populair dive site Moray Garden, where you can sit and relax between your dives in one of many seaside restaurants. Golden Blocks can be dived by all levels of divers and you have different possiblities and dive profiles here. You can decide to spend your whole dive in Golden Blocks itself of you can do a drift dive from Golden Blocks to Moray Garden. Both profiles are worthwhile, so you can plan several diving days in South, especially when you combine it with diving other sites like Caves, Um Sidd and Three Pools.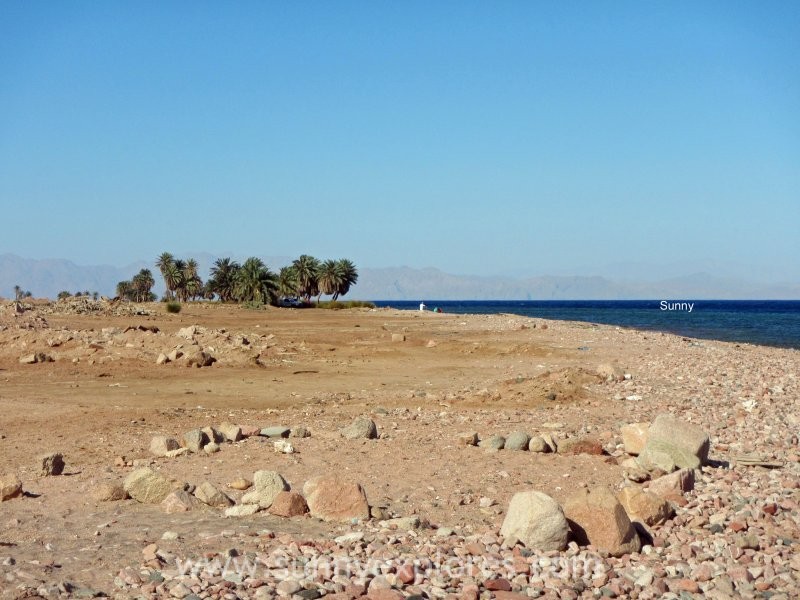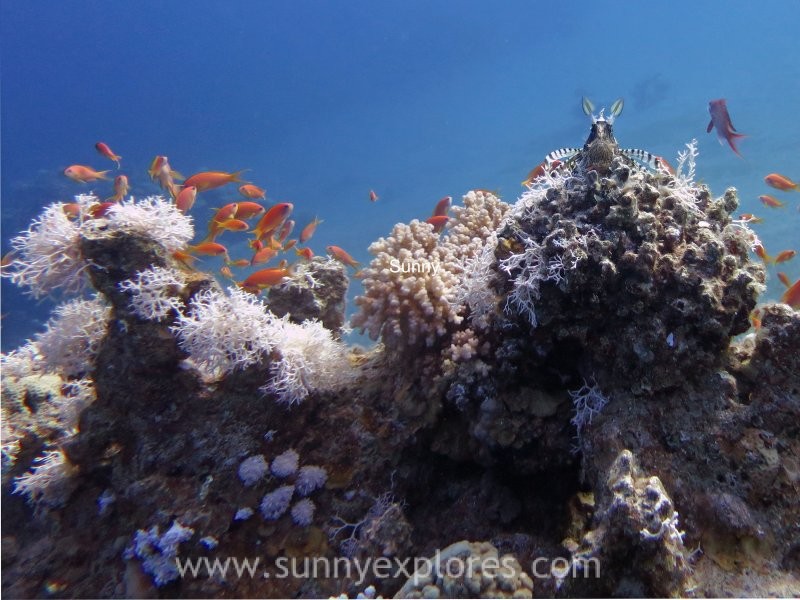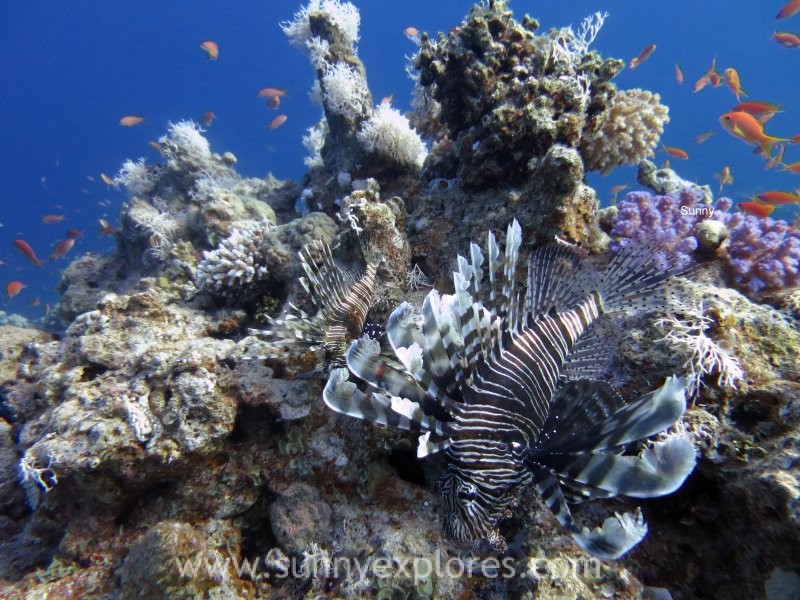 Golden Blocks offers a varied dive. The site is a mix between coral gardens and sandy areas with almost all coral species represented. There are also some coral slopes. The second coral slope is a small canyon with a small coral island. At the third one you have to see the huge gorgonian at 22 metres depth. Don't forget to take a look at the 'Golden Blocks' itself. These are large coral blocks covered with Anthias. I always love Anthias. They litterly brighten up your dive.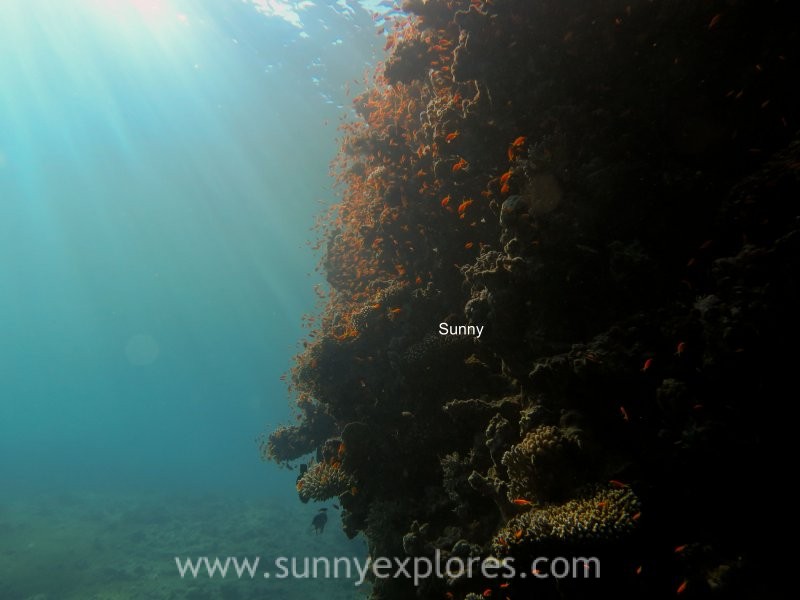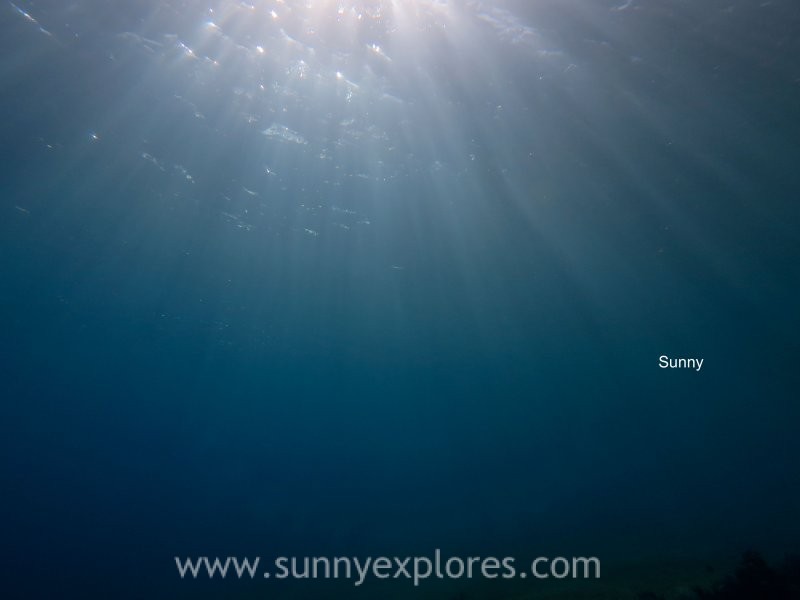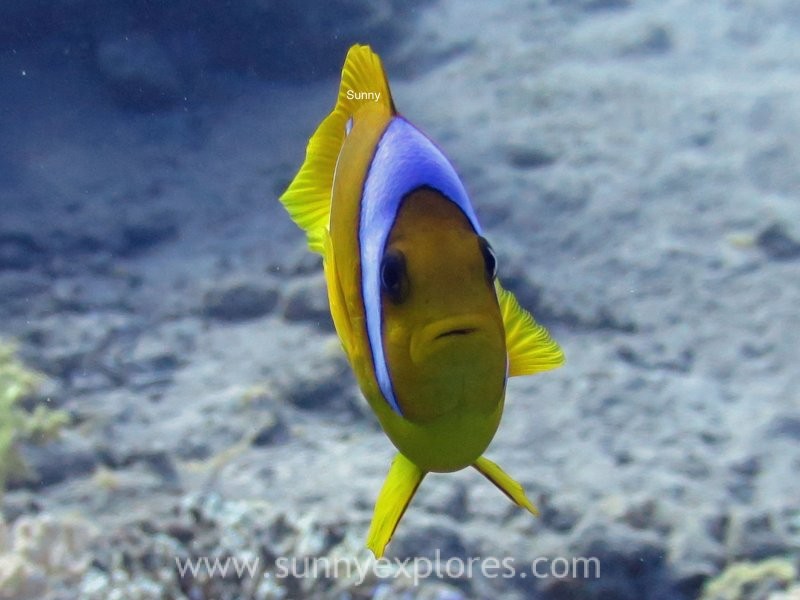 In the shallower part you are surrounded by more coral blocks and here you will see many lion fishes. And when you are shallower: remember to look up. Like all dive sites in Dahab South, the reflecting sunlight is brilliant. Enjoy it!