Dive sites in Dahab Egypt: Moray Garden
August 11, 2017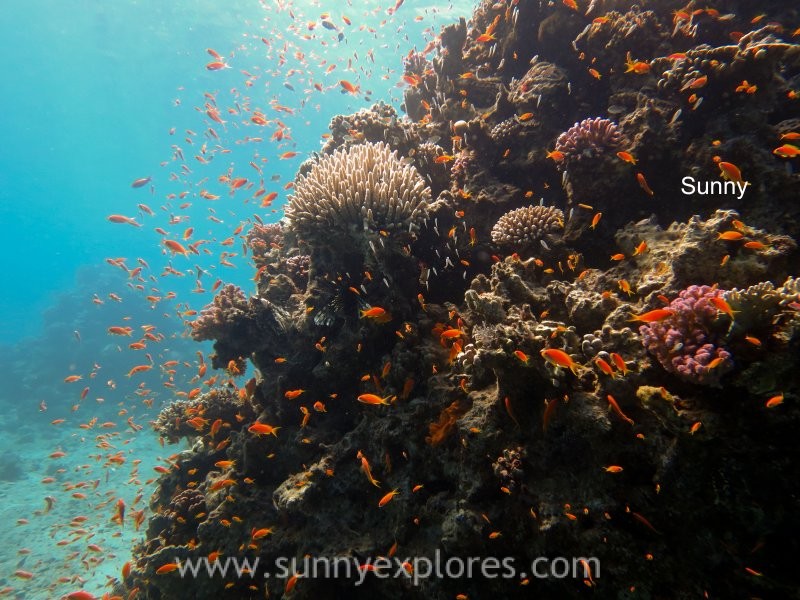 Moray Garden is the main and the best known dive site in Dahabs Southern Oasis. It's situated between two other amazing dive sites named Three Pools and Golden Blocks. Moray Garden is a nice location to use as a base for a great day of diving in Dahab South. It has some nice beach restaurants, bedouin style shelters and an amazing view. It's a great place to sit and relax between your dives, or to stroll along the sea side. I love the contrasts: beautiful mountains behind you, a sapphire sea in front of you and a whole under water world to explore.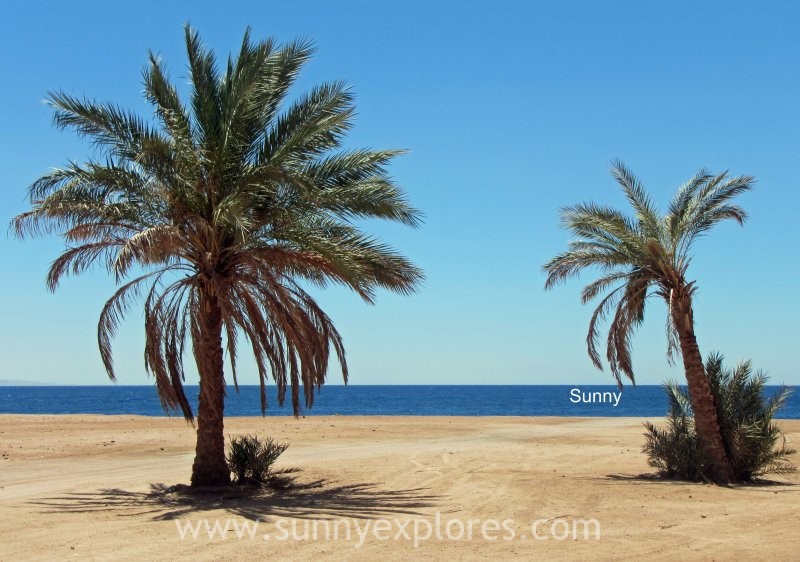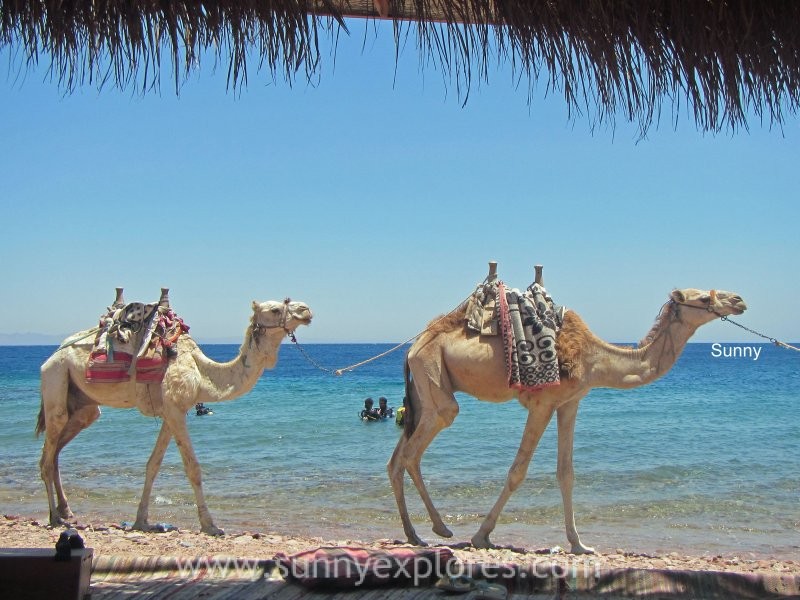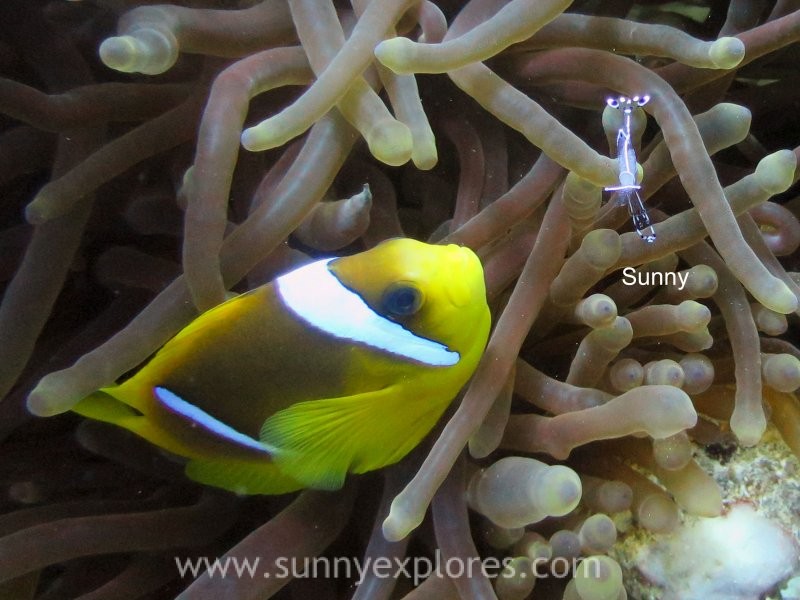 Diving is relaxed and easy here. Moray Garden is suitable for all divers regardless of their level, since the site is sheltered from high waves and strong current. The entry and exit points are on the beach. As soon as you descend you have a sandy slope from where you can go either right or left or do drift dives to Golden Blocks or to Three Pools. But staying at the site Moray Garden itself is worthwhile too. On the right side you will find a small wall dropping off to 50 meters. This is a good spot to look out for morays, nudibranchs and scorpionfish. More shallow you can see a beautiful coral garden with table corals and coral blocks. Most of your dives you will spot some morays and blue spotted stingrays here.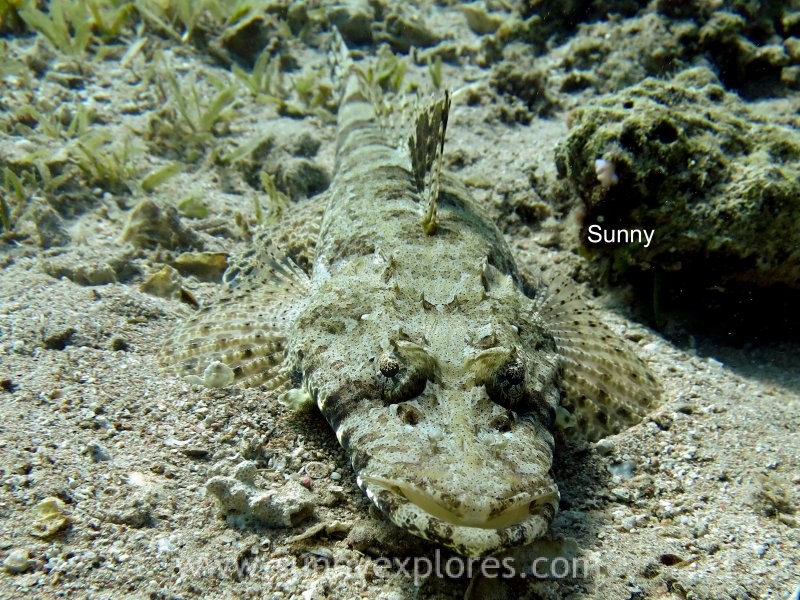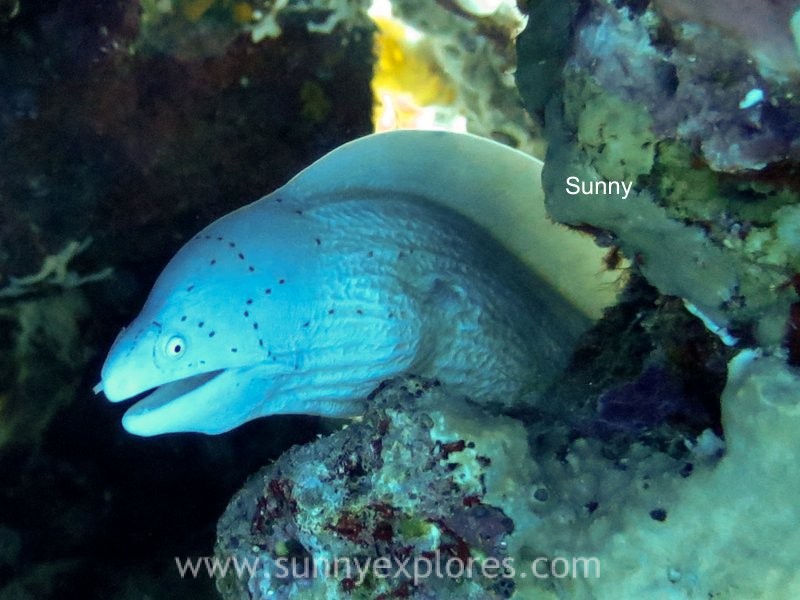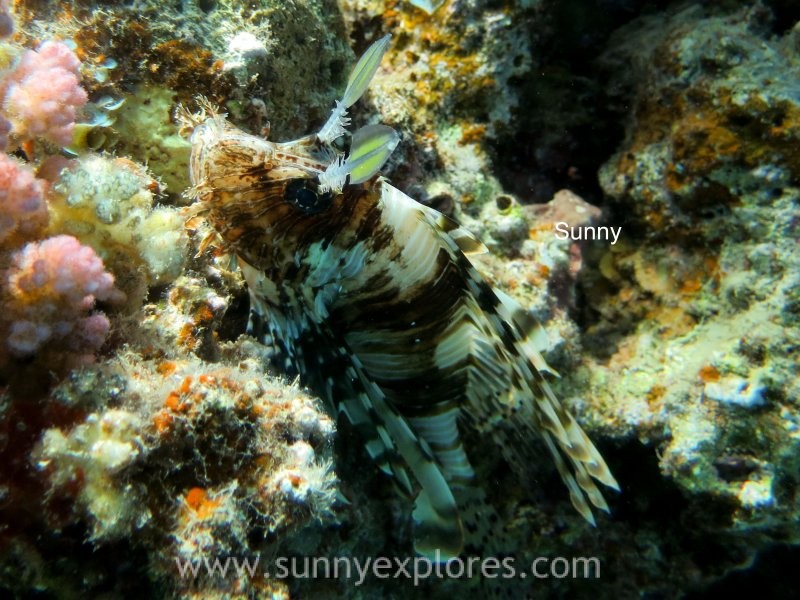 Moray Garden is a dive site where you can encounter all the typical Red Sea marine life in a relaxed way. The list is endless: clownfish in their anemone homes, crocodile fish, big Napoleons and octopuses, it's all here. In the seagrass patches you may encounter a seahorse or pipe fish. But also morays and giant puffer fishes are common here. Some really lucky divers reported even whale sharks sightings in this site. At all times you will have a colorful dive here.