Tulum: Caribbean beauty, dramatic Maya ruins and amazing dives
November 14, 2020

Follow that dream! That's as easy said as done in

Tulum

 Mexico, with its coral-crushed white sand beaches and the sapphire waters of the Mexican Caribbean. Days filled with diving and sunset watching is living the dream. What makes Tulum so attractive is the combination of the beauty of the Mexican Carribbean and the mysticism of the ancient Maya civilization. The lack of megahotels and chain restaurants makes it the ideal place for me. Tulum is filled with beautiful beaches, hammocks, palm trees and beach swings. This part of Mexico took my heart: mystical cenotes, ancient Maya cities, crystal clear water and endless diving possibilities.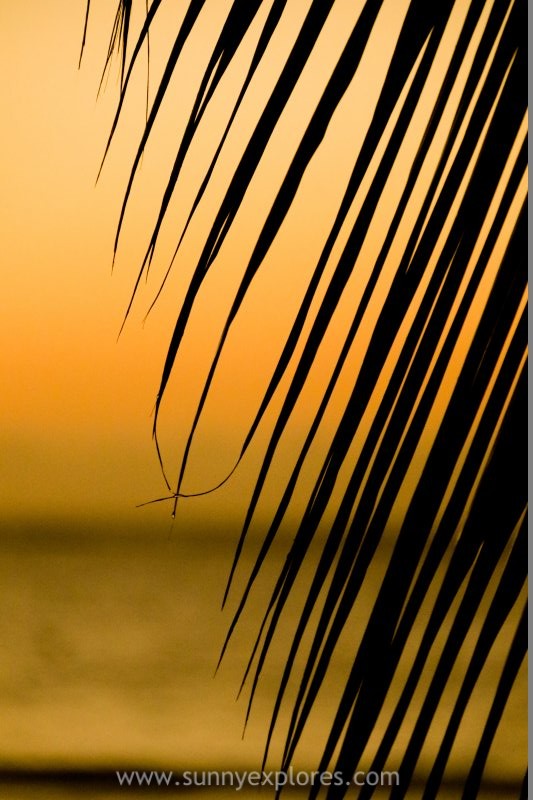 Maya ruins
In ancient times Tulum was called Zamá, which means 'the city of dawn'. Tulum ruins are located on a 12 meter high cliff, overlooking a stunning whitesand beach, called 'the secret beach'. It must be Mexico's most scenic ruin! Tulum was one of the most important Maya cities. Due to its strategic location it served as a major port for Cobá. Tulum ruins show the importance of the sea to the Maya and their close connection with nature and the stars. The Mayans were excellent navigators and they established commercial trade routes for cacao, cotton, honey, obsidian, turquoise and gold. From Tulum the Maya observed the heaven and especially the planet Venus and related it to natural and social events. The Maya dedicated the ancient city to the planet Venus, which represented Kukulcan, or the plumet serpent. Kukulcan was a deity, the lord of the winds, the ruler of commerce and farming. You can find mural paintings from Kukulcan in the Temple of Frescos. On several buildings you can find images of Kukulcan plummeting down the earth.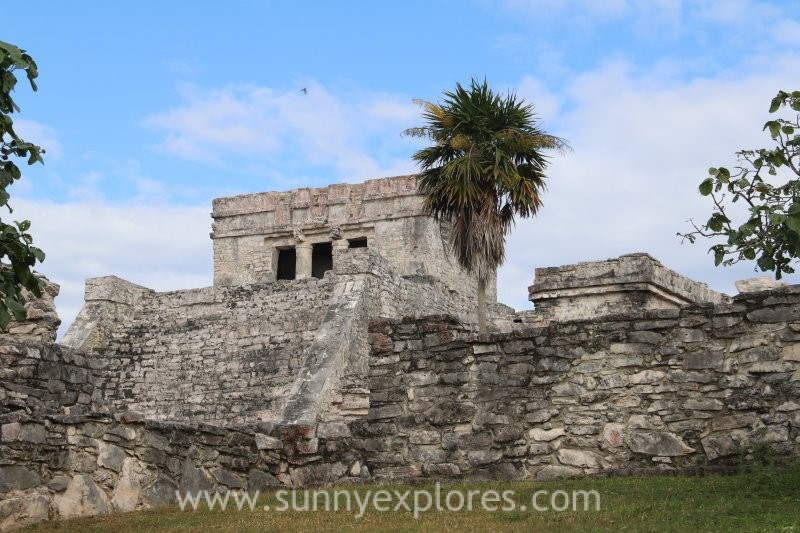 Cenotes
The Maya considered the cenotes sacred gateways to the underworld. And you have to admit, these limestone sinkholes are pure magic. Diving the cenotes is a totally different diving experience: light becomes dark and blue turns into black. No seagulls, but bats. Fish, crocodiles, stalactites and stalagmites. Rich marine life, stunning rock formations and tunnels. Diving here feels not like being under water, it feels like being out of space. All cenotes provide totally different dives. No dive is alike here, but all are pure magic.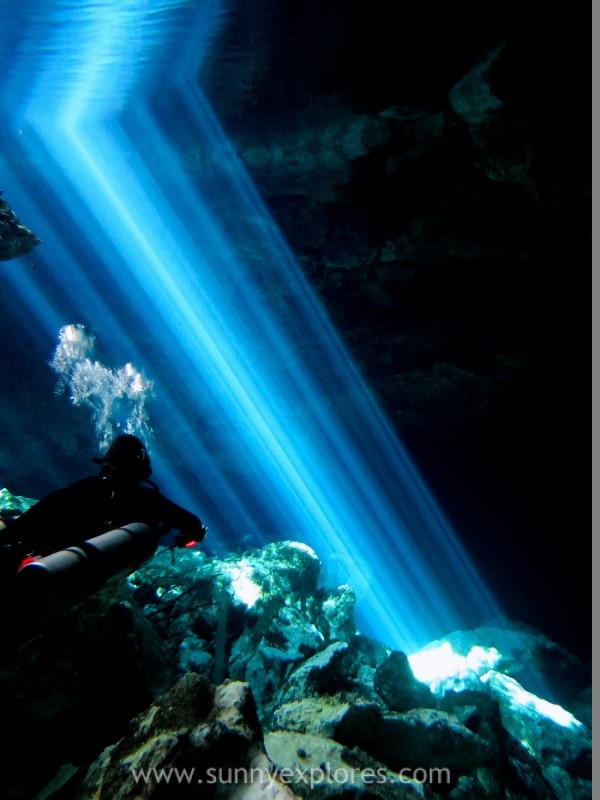 Diving in Tulum Reef
With access to both inland and sea dives, Tulum's diving scene is a unique mix of cenotes and reefs. Tulum has great reef dive sites located at depths between 12 and 30 meters. The Tulum Reef sites include many coral canyons with a height of about 10 meters that are covered with colorful and healthy corals of many types. You will see lots of elkhorn coral, volcano sponges and reef fish. It is also possible to see lobsters, crabs, eels, and rays in the clear, warm Caribbean waters. Most dive sites are a short speedboat ride from town.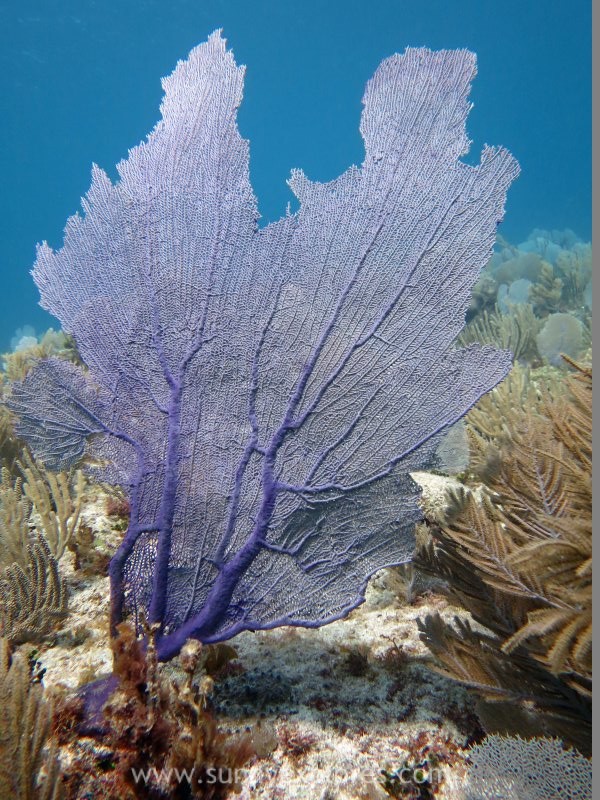 Tulum is not only a great destination for enjoying the Caribbean beauty and stunning beaches. It's also a great base for excursions to nearby places like Akumal, Cobá or Chichen Itza.  It's also possible to do some epic dives in Cozumel as a day excursion from Tulum. No matter how long you stay, you will never have enough time to soak in all the Yucatán beauty!