Tips to learn how to surf
September 27, 2018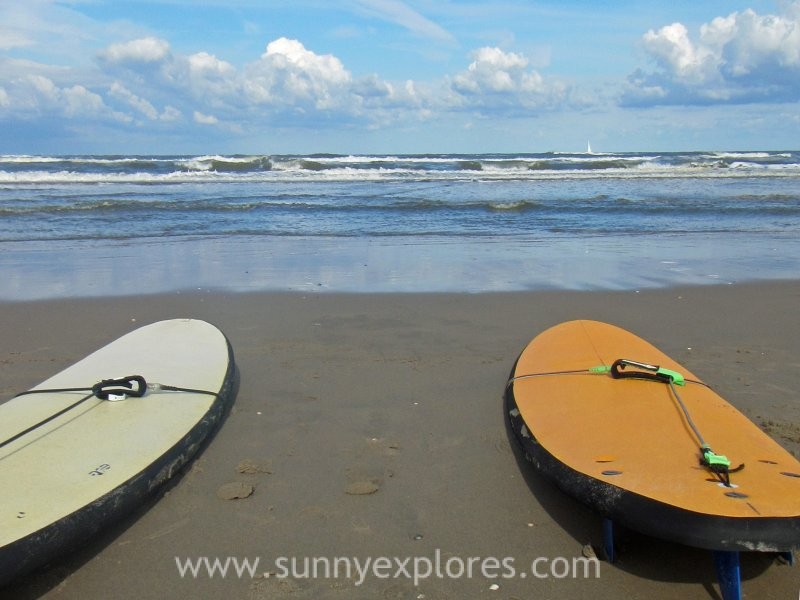 This summer I stayed in the Netherlands: I worked a lot, but since we had a warm summer I also spent a lot of time on, in and under water. My evenings and weekends were dedicated to long hikes with my dogs and to water activities: diving, surfing, supping, kayaking and boat trips. I took time to improve my drysuit diving skills to be prepared for some challenging dives in the Silfra fissure in Iceland. I trained to become a Master Scuba Diver. I also took my 13 year old nephew to the Dutch beaches. We booked some surfing lessons to have a professional advice us on our techniques and help us to improve ourselves. Earlier I wrote a blog why I think everyone should try subadiving. Diving is a life style that provides many life lessons. The same goes for surfing. Surfing gives you such a great feeling of freedom, I wish that for everyone. And since learning how to surf is on many peoples bucket lists, here are some beginners tips.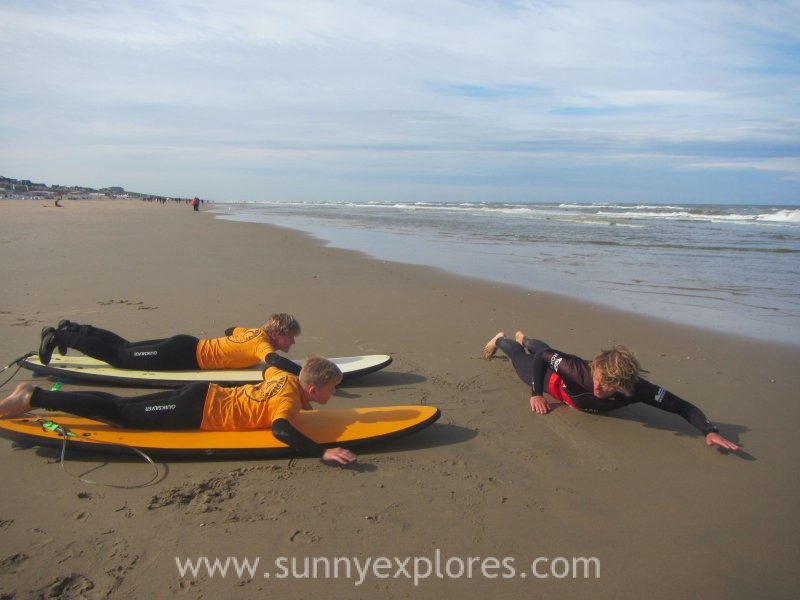 Find yourself a good instructor
Don't learn surfing by yourself. Surfing might look easy, but you need to know some basic techniques to avoid injuries and to be safe in the water. So find a good surfschool, or ask an experienced friend to teach you the basics. A good teacher makes a great difference. He or she won't only teach you how to surf, they will inspire you on other areas of your life too. Surfing is a lifestyle!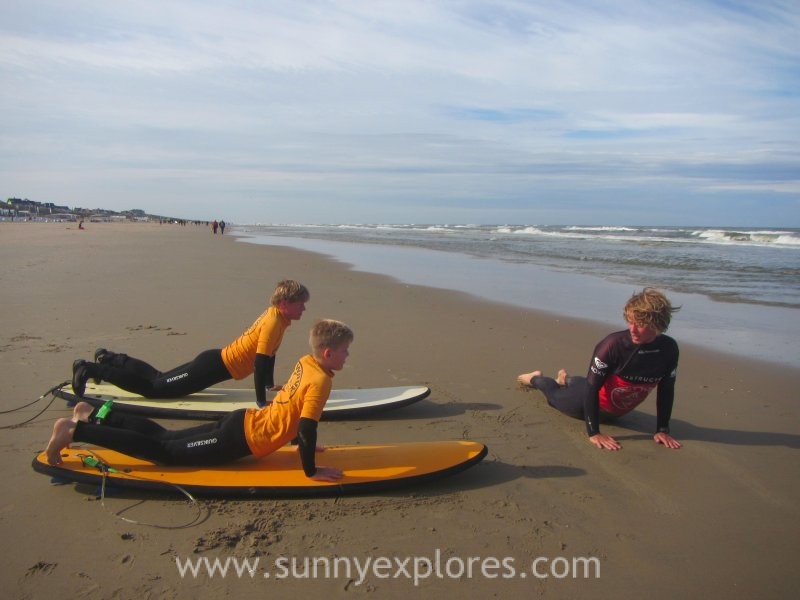 Go to an appropriate beach and surf a beginners wave
Don't start your training in challenging circumstances. Go to a beach that fitts you and your level. Choose a smooth sea with steady waves. Go for the small waves first and gain enough experience so you can handle the bigger waves later.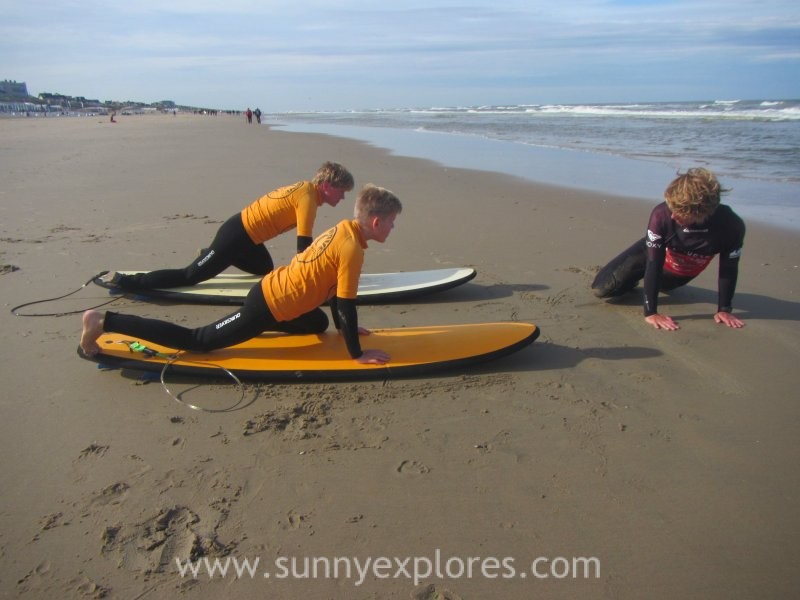 Practise dry
Take your time: don't jump in the water immediately. Do some stretching. Check your equipment. Practise your techniques on the board on the beach first. And when you are ready to get into the sea: keep your eye on the other surfers. Keep your distance from the experienced surfers. They are surfing more challenging waves and avoid getting in people's way. For your safety as well as the safety of others.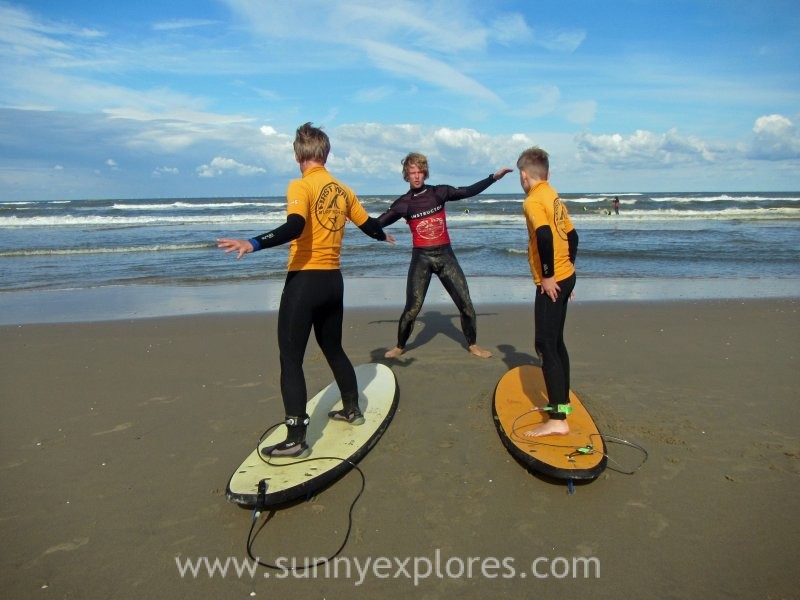 Use a big surfboard
This is the best beginners surf tips there is: use a big board! A large board will help you to develop better fundamental mechanics and techniques. You will catch more waves on a large board than on a short board. So don't switch to a smaller, shorter board too soon. Be sure you work on you balance and techniques first.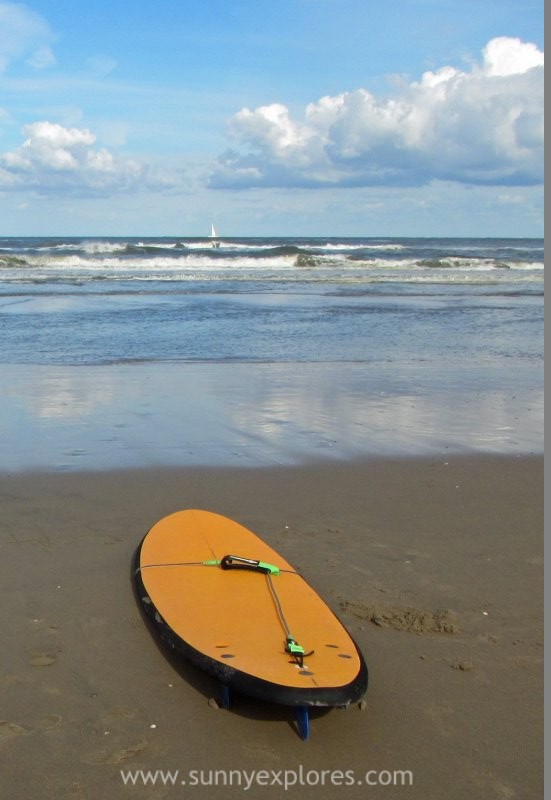 Use a soft-top
In the beginning you will spend most of your time sitting on a board. Get comforable sitting on your board, find your balance and use a soft-top. It's also more comfortable while paddling. And trust me, you will paddle a lot.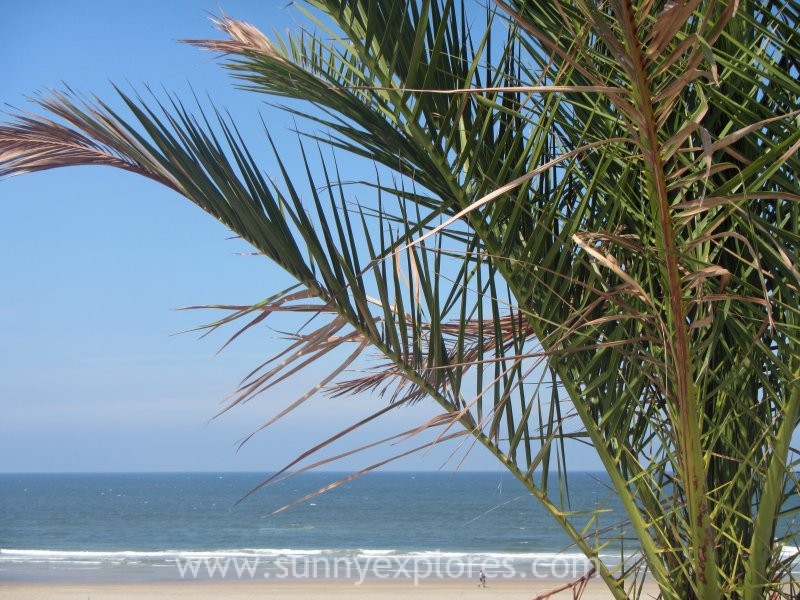 Keep paddling
You can't practise your paddling enough. You have to find your rhythm. Paddling doesn't take practise only, you also have to be in shape and train your endurance. Time practising paddling is time well spent.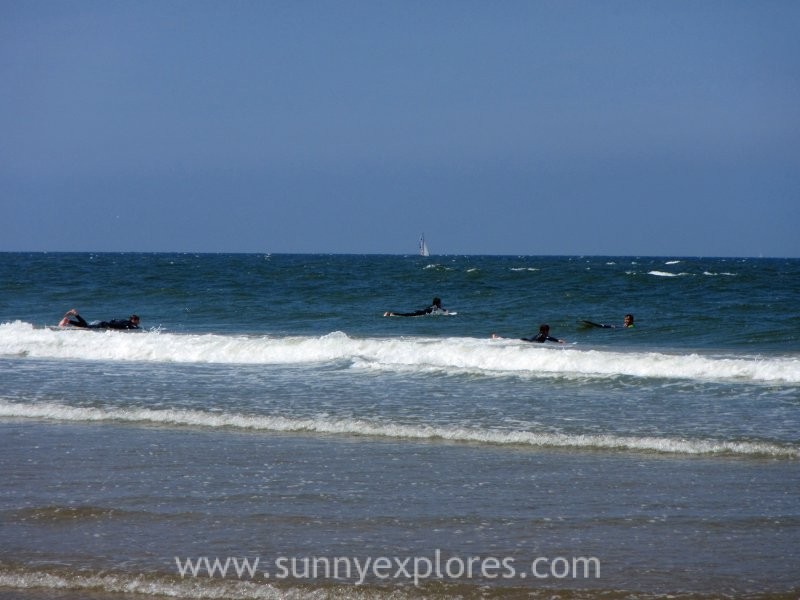 Realise you will fall and fall again
You will fall alot. You will loose your balance, the waves will knock you down, you will misunderstand the situation and make a bad decision. So you will fall over and over again. But realise: this is part of the learning proces and it's part of the fun. Fall and get on your board again.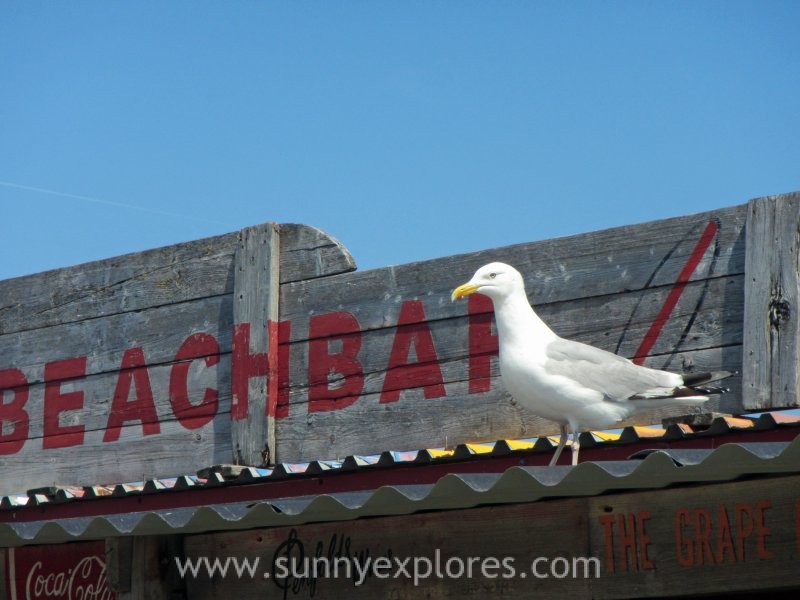 Practise, practise, practise
Remember: nobody ever jumped on a surfboard for the first time and could surf. Just like any other sports or skills, you need to put in a lot of time and effort to learn the basics, to get the feeling and to built the experience. Take your time, learn in your way and at your own pace. Ride the wave that is your life. Everybody has there own current and there own flow. Don't forget, it's all about having fun.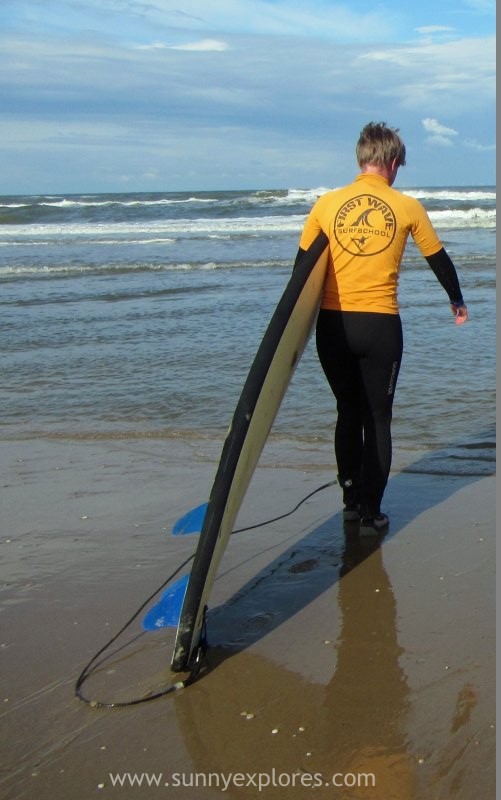 Most pictures in this blog were taken by Ilja Lotus Jansen, my 11 year old niece. The location is Zandvoort in the Netherlands.