Dolphin magic in the Red Sea in Egypt
January 19, 2017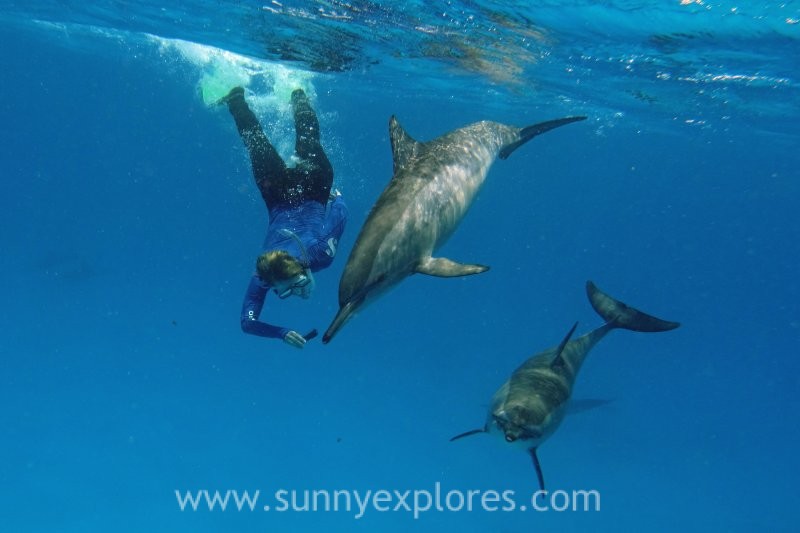 Swimming with wild dolphins is in the top 10 of many peoples bucket lists. For sure it's a life changing experience, but it is important that the encounters are respectful towards the dolphins.
I was so lucky to swim with dolphins in different places in the world. In Hawaii I swam with spinner dolphins, bottlenoses and spotted dolphins. In Bimini I had close encounters with Atlantic spotted dolphins. My favorite place to swim with dolphins is Egypt. The spinner dolphins in the Red Sea are most fun to hang out with. They really enjoy the swimmers compagny and they allow you to be a part of their pod for a magical while.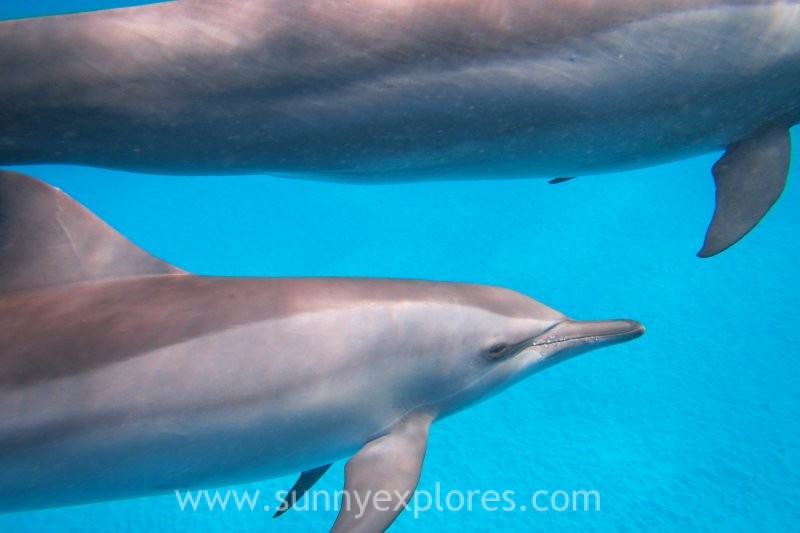 Since swimming with dolphins is wish-list material, people ask me a many questions about it. Here are the most frequently asked questions and my answers:
What is the best place to swim with dolphins?
For me the Red Sea around Marsa Alam in Egypt is the best place to swim with dolphins. Here the dolphins are most relaxed and playful. And from Europe Egypt is relatively close and cheap compared to other dolphin destinations.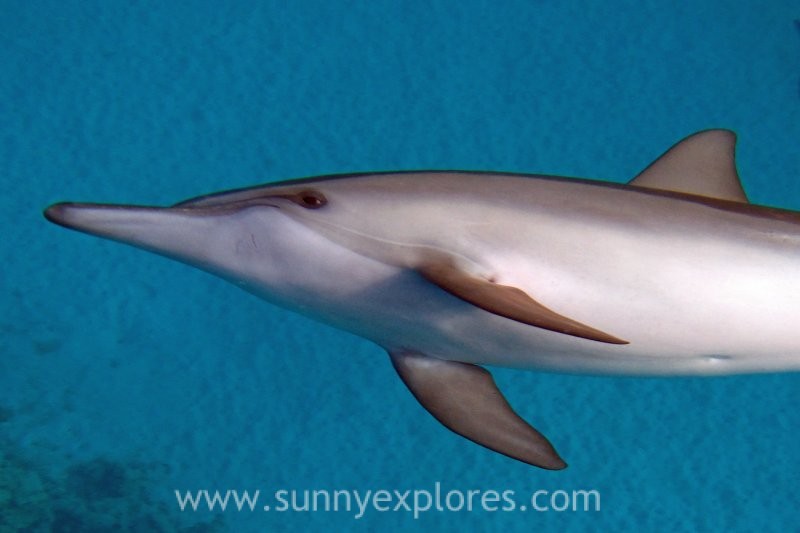 Next question is immediately: Is Egypt safe?
Yes, Egypt is safe. I was in Egypt 3 times last year, at 3 different places and I felt totally safe. Fact is that we are living in strange times with unexpected attacks worldwide. I really believe Egypt is more safe then many other countries. And be honest, how safe is Europe these days?
And about the best time to go: in Egypt temperature and water are nice and comfortable all year round. Most peaceful are the seasons outside the big holidays.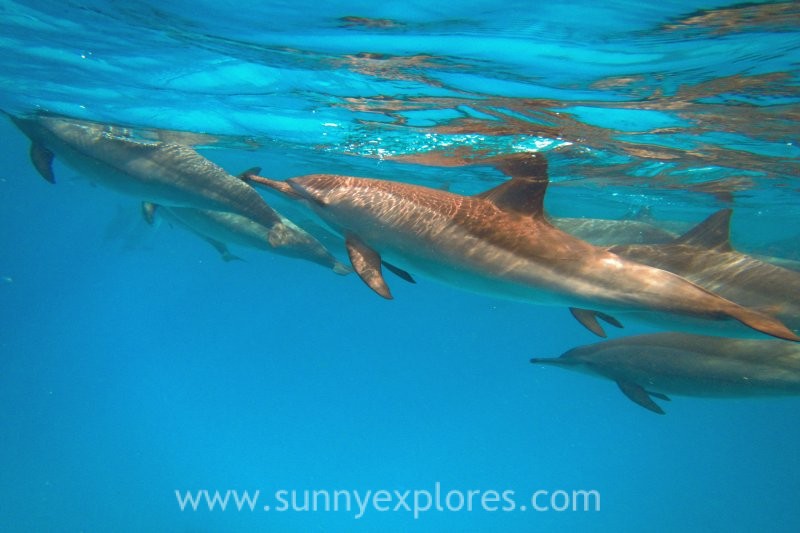 How is a live aboard? Isn't it boring?
In my opinion a live aboard is the best way to have quality dolphin time. It's magical to greet them at sunrise, to feel their happiness and playfulness when they just wake up. You have all the time you need to have playful encounters when the dolphins want to connect with you. Yes, days are long on a live aboard. But you can spend a lot of time in the water snorkling. Even when the dolphins are resting of feeding there is a lot to see. Take a look at this travel blog about snorkling around Marsa Alam for the amazing wildlife around the dolphin reef. It's also nice to relax in the shade on deck, reading a book or discuss your amazing dolphin encounters with your compagnions.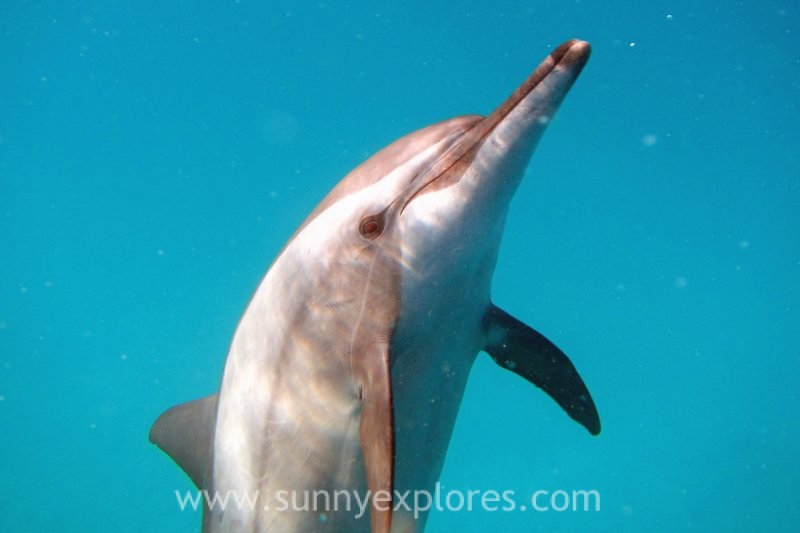 Aren't we disturbing the dolphins?
This is a legitimate concern. I feel the same about entering the dolphins world and habitat. I wrote a blog about it: you can read it here. You are a guest in the dolphins habitat, so it's important to respect the dolphins, their needs and wishes. Encounters are only on the dolphins terms. When they don't feel like interacting, you have to respect that. So most important is to choose a responsible organisation that respects the dolphins needs. I can recommand to  travel with www.zwemmenmetwildedolfijnen.nl.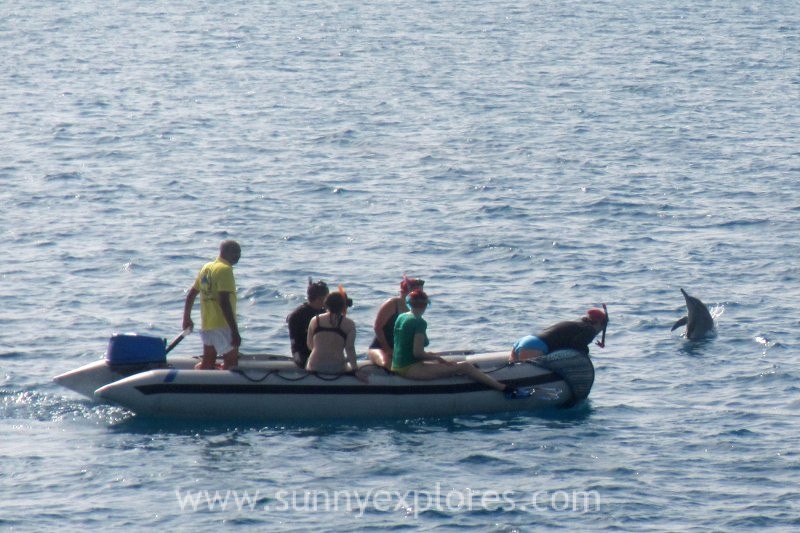 Do I need to be an experienced snorkler?
You don't have to be a diver or an experienced snorkler to join a live aboard. Yes, you need to be able to swim, but when you can swim, you can snorkle. Ofcourse you will enjoy your trip more when you already know the techniques of using your snorkle and fins. So practice in a nearby pool and you will be ready for some great dolphin time.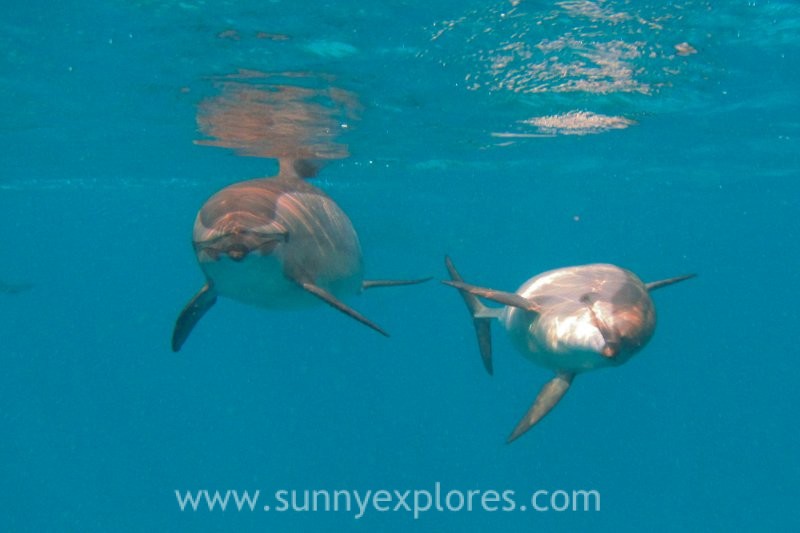 Not so long ago, I was so privileged to have an entire week of dolphin magic in the Red Sea in Egypt. I gathered unforgettable moments of happiness that I will not forget for the rest of my life. I can use many words to tell you how special meeting dolphins in their own habitat is. That it's pure magic to look into a dolphins eye, but really you just have to experience this yourself. Take a look at your bucket list and don't call it a dream, call it a plan. And start working to make your plan reality!