2016: one year in travels
December 29, 2016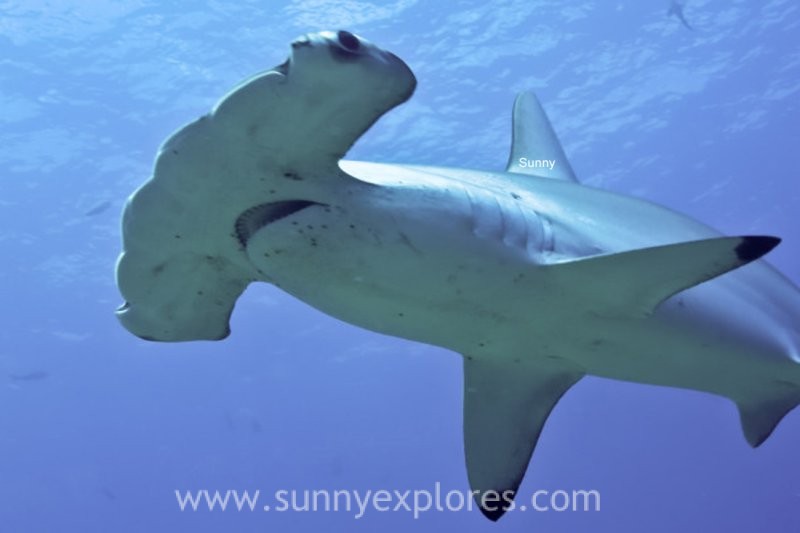 Again a year flew by fast. And again it was a year filled with travels, close animal encounters and spectacular sunrises and sunsets. And again I have learned a lot, to travel is to take a journey into yourself.
Diving in Dahab in Egypt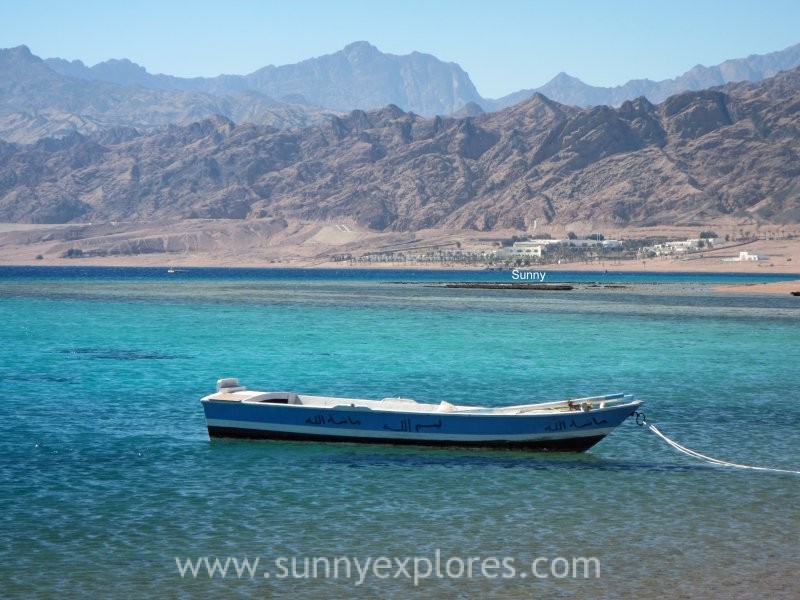 I started my year in Dahab, as I did in 2015. Dahab days are days filled with diving and sunset watching. What else can you wish for? I discovered some new dive sites and I went to Ras Mohammed close to Sharm el Sheikh for diving. The camping place was quiet and peaceful and the dives were great. And this time I even saw Dahab above water!
Diving in Dahab: 6 dive site not to miss, part two
Diving in the Red Sea: Dahab South
Five places to see in Dahab Egypt
Scuba diving in Ras Mohammed in Egypt
Exploring the island Ameland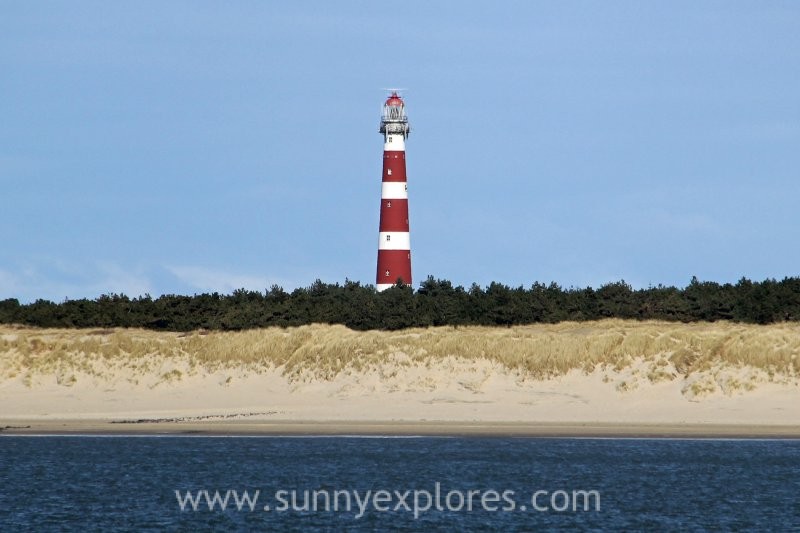 Just a few days home from stunning Dahab I went to the Dutch island Ameland, accompagnied by my mother, my nephew and niece and the dogs. It was cold but sunny and we had an amazing time looking for seashells, seals and exploring the island.
6 reasons to visit the island Ameland in Holland
Surf, salt and fresh air on Vlieland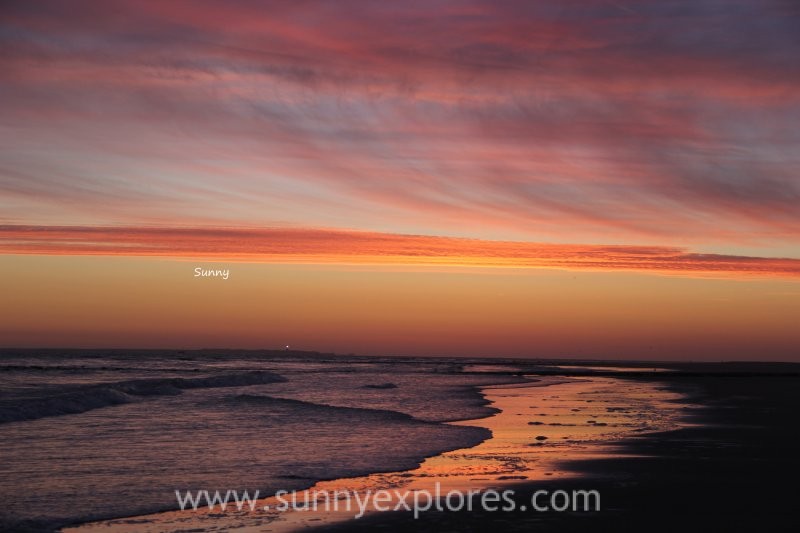 Vlieland is my refuge in a hectic life. Here I find peace, time to breath and time to be. And stunning sunrises and sunsets.
5 things to do on the island Vlieland in Holland
Close encounters in the Galapagos Archipel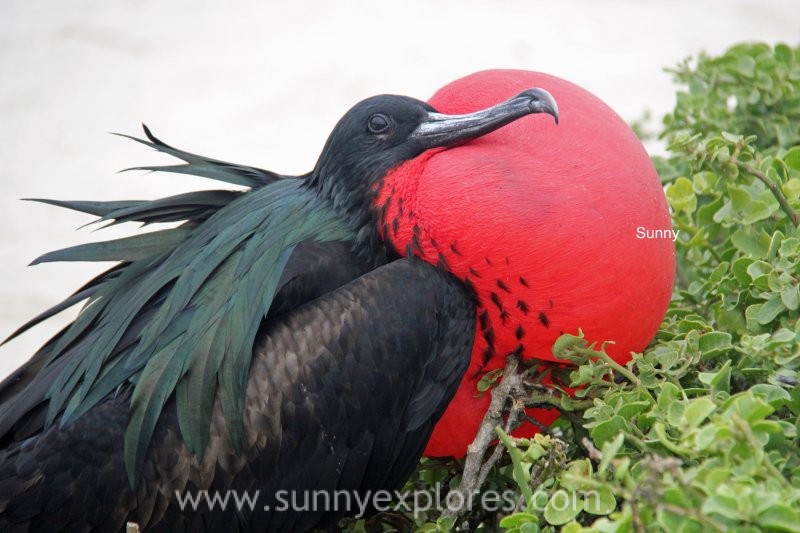 In may I travelled to South America for the first time. To me the Galapagos Islands were always a mythical destination. I read about Darwin, saw documentaries about the incredible nature and wildlife. I always thought it was a place I would never be able to visit. In 2015 I took on some extra projects besides my regular job. I worked hard on an exhibition for a new museum. I had some grazy months with too much work and impossible deadlines, but these projects paid for my Galapagos trip. I am thankful that I was able to travel to this remote, magical place. I will never ever forget the experiences I had there and the once in a lifetime memories I made. I explored the Galapagos both on land and under water, snorkling and diving. I had some great dives with hammerheads in Gordon Rocks!
Gordon Rocks: diving in the Galapagos Ecuador
5 islands to visit in the Galapagos Ecuador
The 5 best snorkling sites in the Galapagos Ecuador
8 places to see on Santa Cruz Galapagos Ecuador
Dancing with wild dolphins in the Red Sea in Egypt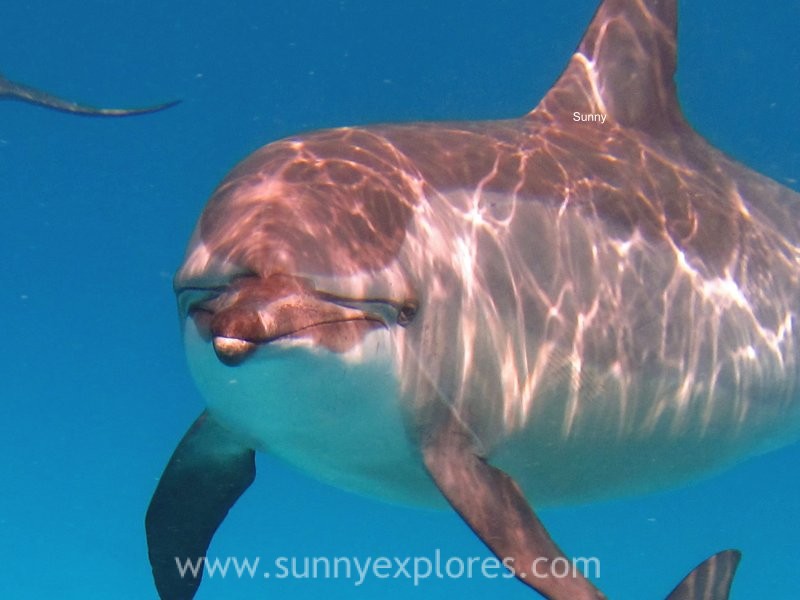 Hardly back from my dreamtrip to the Galapagos Archipel another magical experience was waiting for me: dancing with wild dolphins. After some unsuccesful attempts to stay on a liveaboard in Sataya Reef in Egypt (a sinking boat, cancelled flights, a huge storm and more troubles) I finally stayed in this reef for a whole week. My dolphin time was great. I still cherish all the special moments: my one on one exuberantly dolphin plays, but also serene moments of sincere contact, the moments I was alone in the water surrounded by 70 or more dolphins, chasing each other for a toy. And what takes the most space in my heart: one of dolphins pushed a gift in my hand with his nose. I will cherish this forever!
Swimming with wild dolphins is in the top 10 of most peoples bucketlists. If you want to experience this in a responsible way, take a look here.
Swimming with wild dolphins in the Red Sea Egypt
Swimming with dolphins in Sataya Reef Egypt
Nature in Holland: the Hoge Veluwe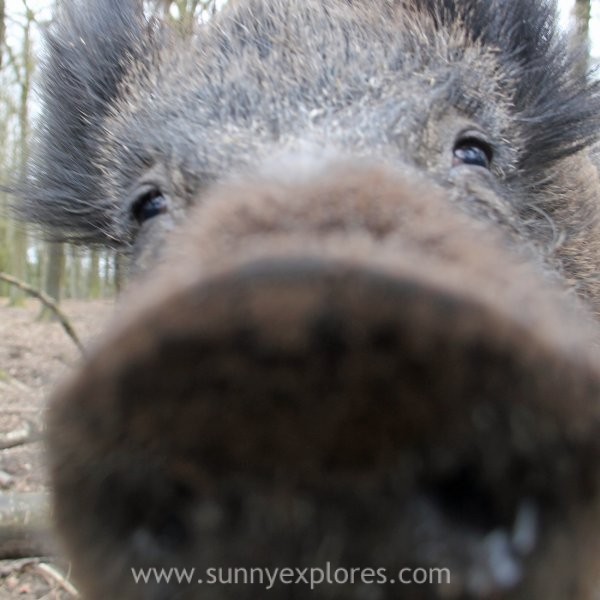 Again accompagnied by my mother, nephew, niece and only one dog left, I went to explore one of Hollands most famous nature reserves. Also here I had some special and pretty close animal encounters. But above all we enjoyed our time outside, the nature, the fresh air, the flowering heather.
National Park De Hoge Veluwe in the Netherlands
Diving with sharks in Egypt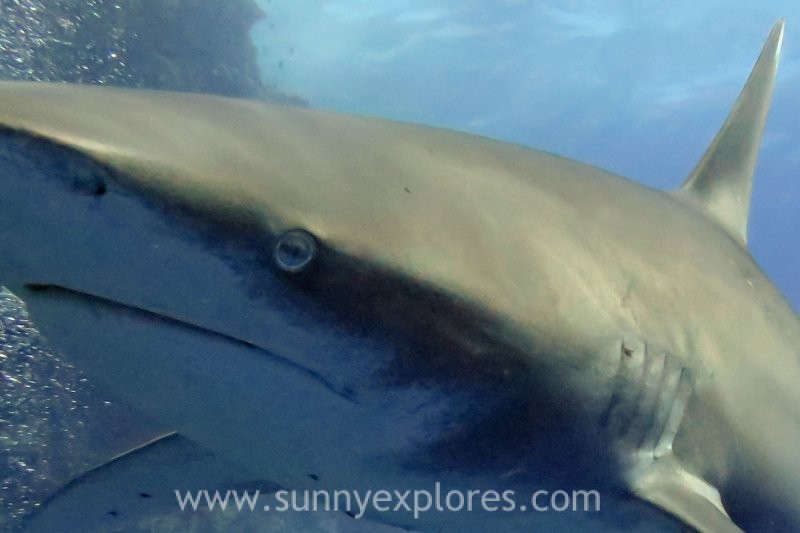 Egypt kept on calling this year. The voice of the sea speaks to the soul and in my case it's the Red Sea. For the third time I flew to the land of dreams. Not for dolphins this time, but hoping for sharks while diving the Golden Triangle in Deep South. And I wasn't disappointed. There were many sharks and they came close! But there was so much more to see than just sharks. If you ever have the chance: dive these sites!
The Golden Triangle: diving Deep South in Egypt
Diving Deep South in Egypt: more than just sharks
Seals and seashells on Vlieland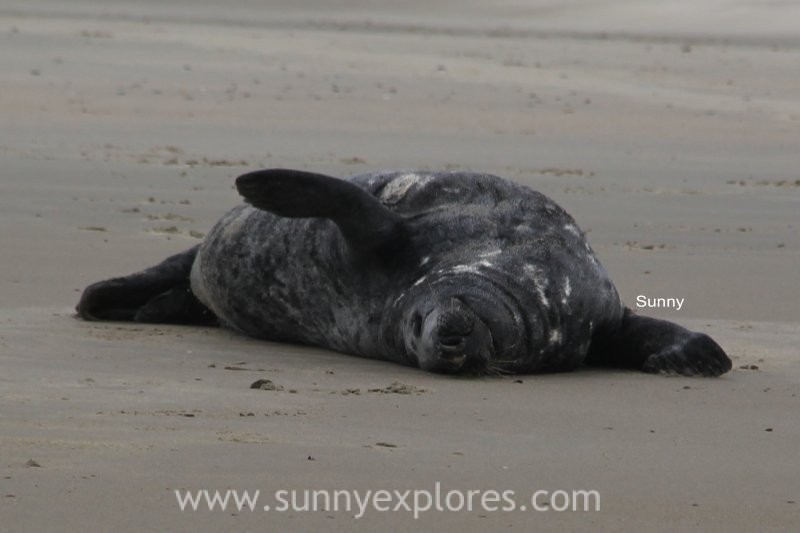 I needed some time to breath again in between my travels and hard work, so I went to Vlieland again for sunrise watching and seals!
Seal watching boat trip on Vlieland Holland
The little mermaid in Copenhagen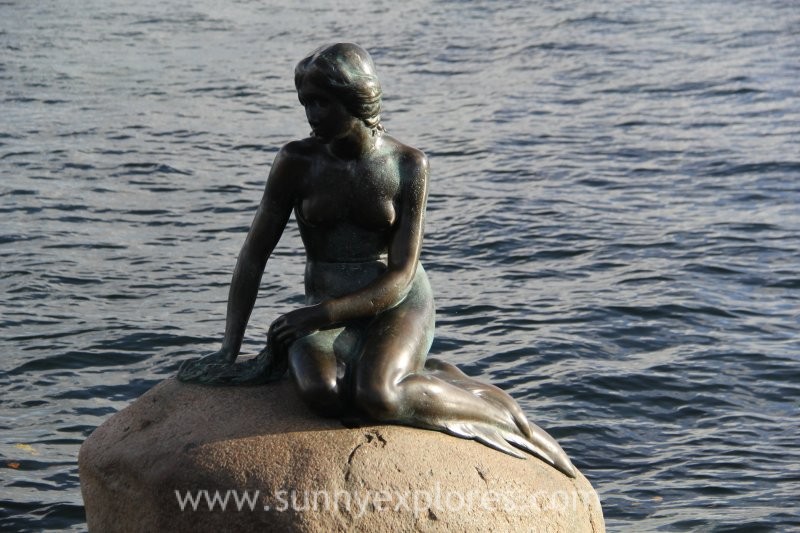 I've always had the soul of a mermaid. So the little mermaid in Copenhagen was always on my bucketlist. This year I finally got to meet her!
8 things to see and do in Copenhagen Denmark
Besides my travels I worked hard this year, most weeks 7 days a week. Writing the book 'Holland, land of rivers' next to a demanding job is pretty grazy. Even more when you are grazy enough to take on some extra projects because they are fun and because they provide money for more travels. I travelled around in my own country looking for stories and rivers and it was fun. I discovered beautiful river nature and met great people. As always I also explored the Dutch nature with my dogs and camera. And every day at work I strolled around in the Munnikenland, the nature reserve around the castle I work. I visited many Dutch museums, like the National Museum of Antiquities. I redesigned my Dutch website and I wrote 12 blogs and 42 travelblogs about my life, my travels and my learnings.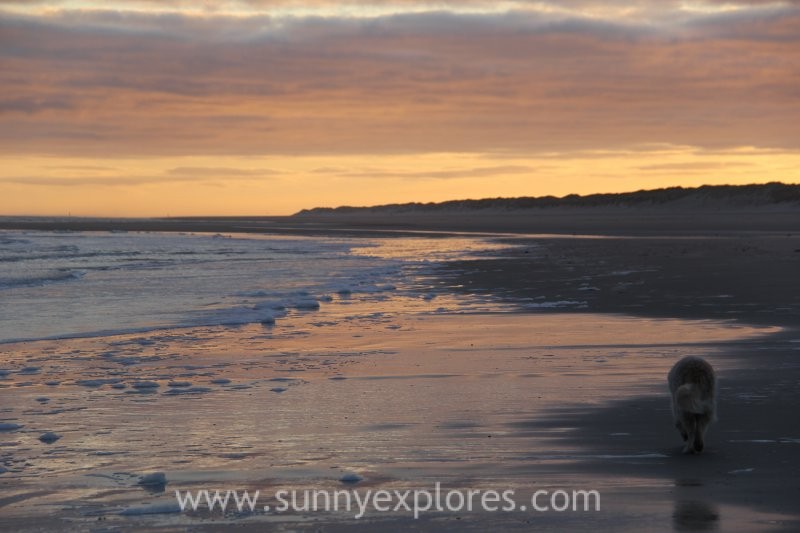 Looking back, 2016 was a difficult year with loosing my old dog, after spending 13 years together and worries for terminally ill familymembers and friends. Of course I also had my own bunch of troubles and setbacks. I realised that happiness is not the absence of problems, it's the ability to deal with them. It was a year of working hard and playing even harder. I loved my travels and I learned a lot. I went to Egypt three times, so I have to face the fact that my addiction is getting worse. The years before I went 'only' two times a year. It's my never ending dilemma: I want to travel the world, see new places and have new experiences, but at the same time I keep coming back to Egypt. I can spend my money only once and the same goes for my free days from work. I have to make smart choices, but Egypt is an addiction. I am fascinated by the culture, history and art, the endless deserts and the sapphire ocean. But mostly I fell in love with the amazing Red Sea underwater world.
Now I think of it, all my trips, except for the Veluwe, were ocean-related. Most of my trips I spent on a boat. For sure the ocean is my element! Surrendering to the sea is a spiritual experience. It's letting go of expectations. It's about taking time to listen to your thoughts. I am happy when I am surrounded by surf, salt and fresh air. And I am even more happy under water.
My 2017 goal is to visit at least two new countries even if that means I can't go to my beloved Egypt. Two trips are already booked: a weekend to Berlin to see the famous Nefertiti statue (yes I know, Egypt related!) and Costa Rica. I will explore Costa Rica by four wheel drive jeep together with my 12 year old nephew. I can't wait to show him the jungle and feed my soul with new memories. But still, the ocean is calling. I have left my heart somewhere at the bottem of the Red Sea. And the voice of the sea is seductive.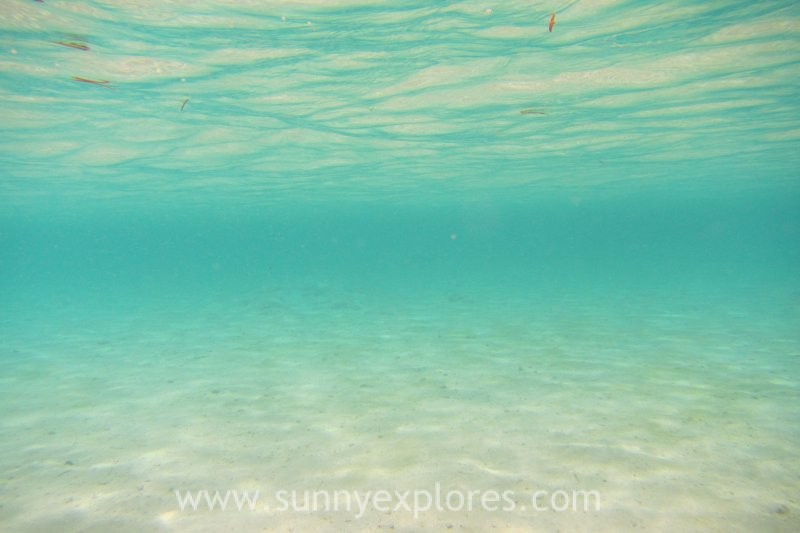 My dream for 2017 is to travel with an open mind, seeing as many new places as possible and meeting as many new people as possible. I wish to discover as much about the world and life as I can, continuing to write books and blogs to share my learnings.
I hope you will have a sparkling new year. Make that trip you always wanted. Realise today will never come again. This moment is your life, don't miss it. Have a great 2017. Make the most of it.