Bucketlist material: the best travel feelings
January 5, 2018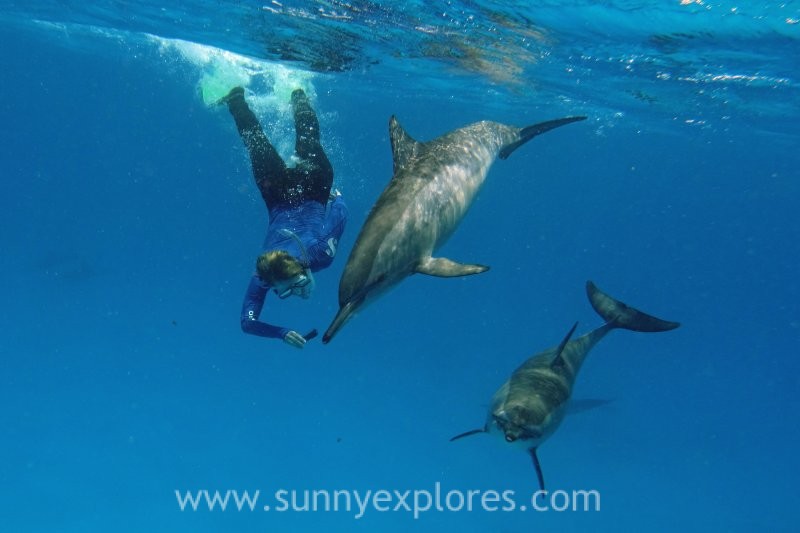 Swimming in the rain, looking into a wild gorillas eye and jumping from a sanddune are a few of my favorite travel memories. Why? Because of the feeling it gave me. The beginning of a new year is a good time to take a closer look on your travel bucket list. I'm sure you have quite some places you want to see and countries you wish to visit. But I suggest you also take a moment to reflect on which experiences you would like to have. What feels better than chasing a rainbow, watching a stunning sunset sitting on an exotic beach with a loved one or surpassing yourself while climbing the Kilimanjaro? Traveling is not only about new places and meeting new people, it's also about feelings and experiences.
Here is some inspiration for your bucket list, 10 things you must do at least once in your life.
Spotting the Big Five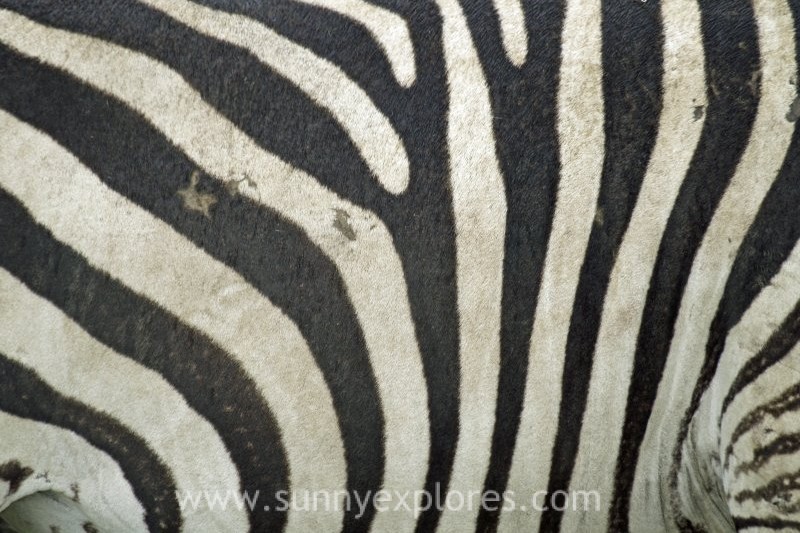 I wish this for everyone: the opportunity to go on a safari in Africa. It's huge and overwhelming to see impressive wild animals in large numbers in their natural habitat. And the views are gorgeous. Hunting for good pictures from the Big Five is an ever lasting memory. I will never ever forget how alive and sparkling my first safari made me feel. My favorite country for a wildlife safari is Kenya, but I also recommand Uganda.
Swimming with wild dolphins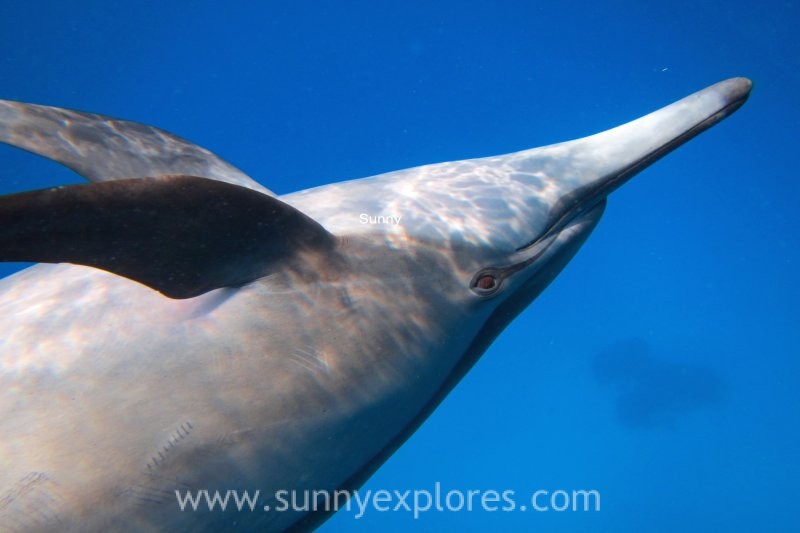 Research indicates that swimming with dolphins is on many peoples wishlists. I was so lucky to play with wild dolphins in Egypt, Bimini and Hawaii and I can promiss you this: interacting with these spiritual souls in the endless ocean is pure magic and definitely life changing. The best thing to do when you need mermaid vibes!
Watching the sea of stars in a desert night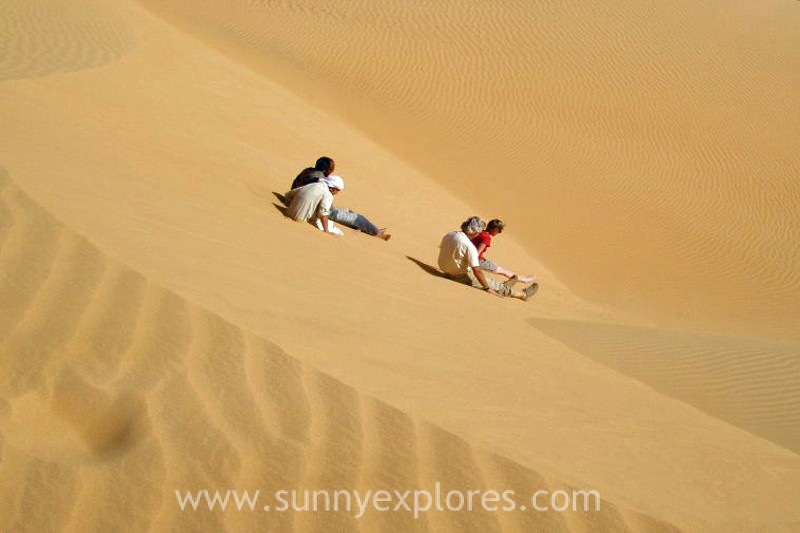 Camping in the desert is a must on your list. You can't even imagen how bright the stars shine in the desert. And it feels special to lie in your tent or in your sleeping bag in the sand miles away from the noise of the world. And when you are in the desert, don't forget to to some pretty cool activities: bathing in a palm tree oasis, jumping from a sand dune and drinking tea with passing bedouins. I know the perfect place for sand dune jumping; the Western Desert in Egypt. But also the Wadi Rum in Jordan is inspiring.
Immerse yourself in history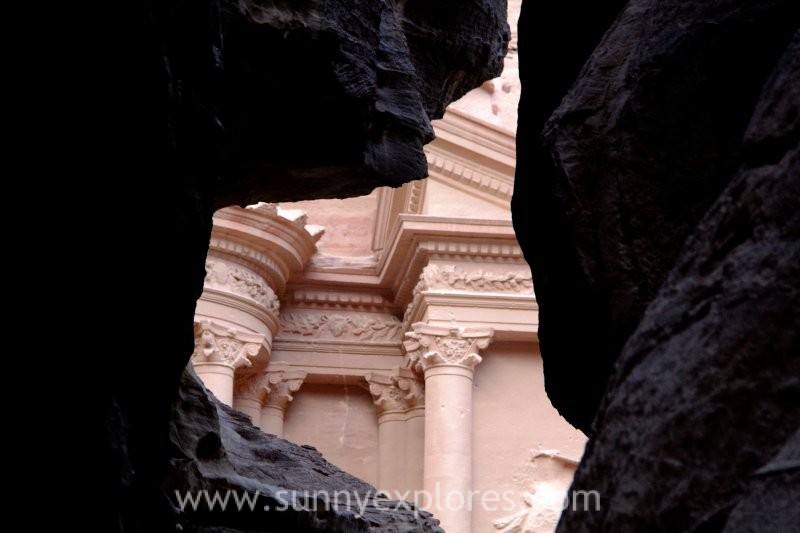 Historical sites around the world work like a timemachine. They give you the feeling you stepped out in another life, another world, another existence. Visting a 'skipsaetning' in Denmark made me sail with the Vikings, seeing the Black Princes grave in Canterbury made me gallop beside Edward on one of his campaigns and when I was in Avebury and Stonehenge I didn't see stones, I met storytellers. You can have this historical sensation in historical sites everywhere, even in your own country. I still feel it every time I visit one of Hollands 'hunebedden'. So search for a destination to immerse yourself in history. One tip: not many places can beat Petra in Jordan. You will feel like Indiana Jones discovering the hidden city.
Go on a road trip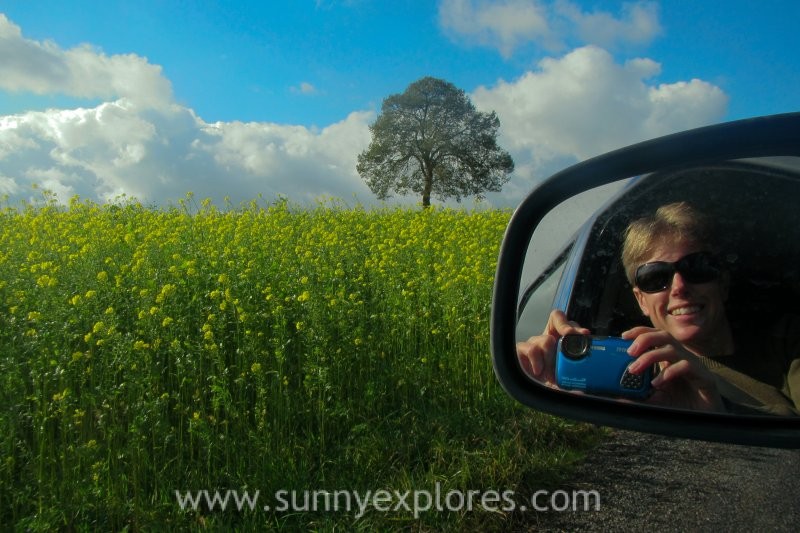 Road trips equal freedom and unforgettable memories. Go on a road trip to feel free as a bird. I had an amazing road trip in a 4-wheel drive in Costa Rica. But you don't have to go to the other site of the world for this experience. I loved crossing around Luxembourg to see the Müllerthal and what about exploring your own country without any fixed plans? Just see where the wind takes you and memories will be made!
Get lost in a new city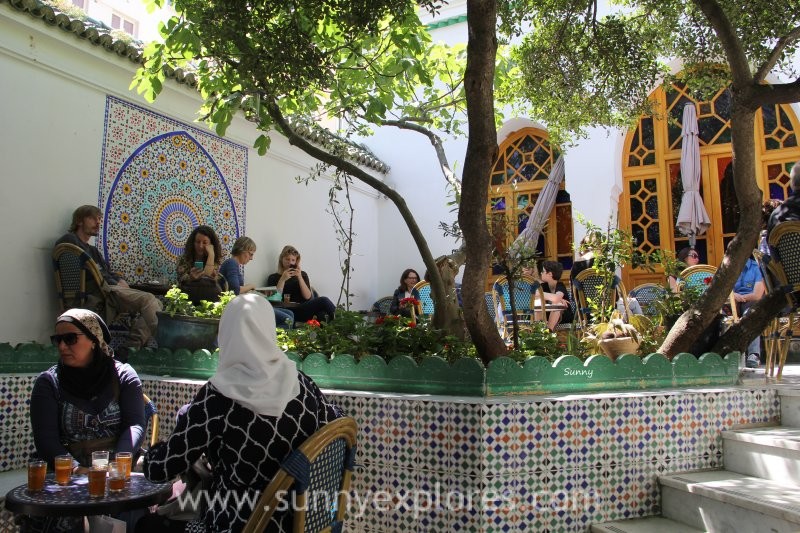 Wandering through a new city without a plan brings you to the most unexpected places. You will discover something new for sure. Some cities seem made for getting lost, Marrakesh, Beijing and Nairobi for example. Wandering through Paris brought me to the Grande Mosquee du Paris. And I was so lucky to be here around lunch time! Paris biggest mosque has a small, but cosy teagarden with lots of Arabic sweet foods. Drink shei and taste the delicious baklava. A place I wouldn't even think of visting was one of the highlights of my stay.
Counting star fish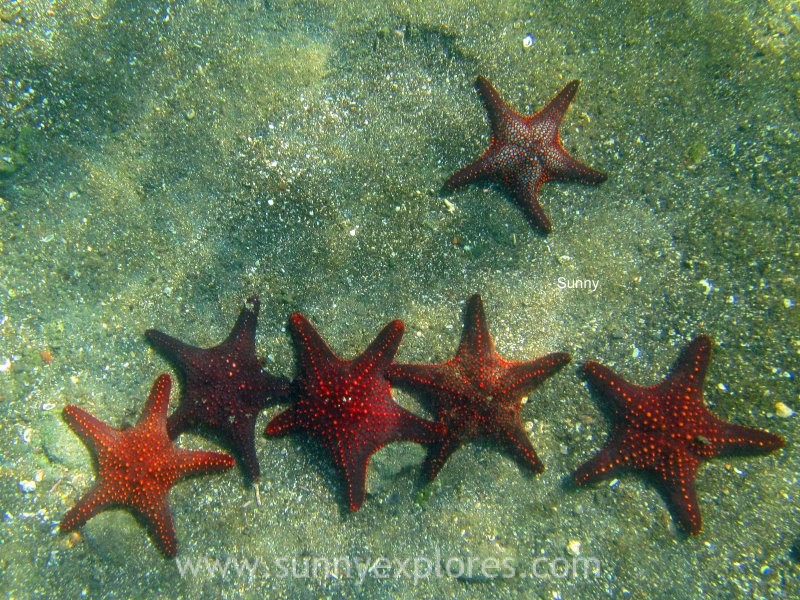 The ocean covers 71 % of the earth surface, If you want to 'see the world', it's time to discover the underwater world. Go snorkling, try scuba diving or create your mermaid vibes on a tropial beach. I can suggest some pretty cool places. Bimini and Bartolomé Island, in the Galapagos archipel are the best places for counting star fish. And in Hawaii I discoverd that that swimming in the ocean while it rains is one of the most beautiful things in life.
Go somewhere your never planned to go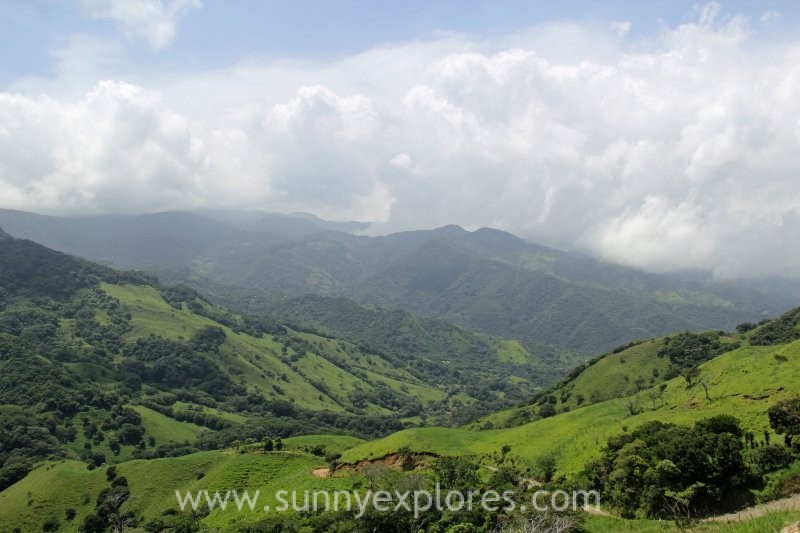 It can be refreshing to go to a place you never planned to visit, that wasn't even on your bucketlist. I never planned to go to Costa Rica. It was certainly not our first choice when I took my nephew on a Grand Adventure. Still we went to Costa Rica and the country gave us amazing experiences and memories we wouldn't have want to miss. A country you never thought of visiting will surprise you, give you new experiences and will teach you something new for sure.
Travel solo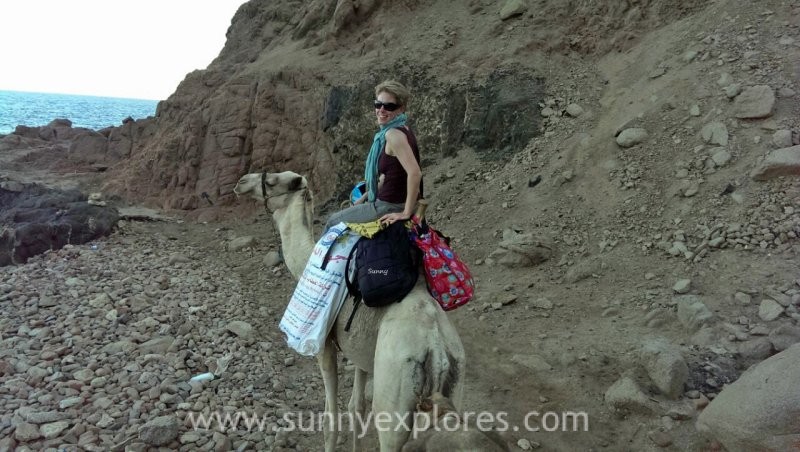 The thought of traveling solo scares many people. Most of the time I travel solo and I love it. I think it's an experience everyone should have at least once. When you travel alone, it's more natural to really dive into experiencing a new country. Solo travel is a great way to meet new people. When you are with others you tend to stick to your group and you will miss out connection with the locals.
Go on a wildlife spotting quest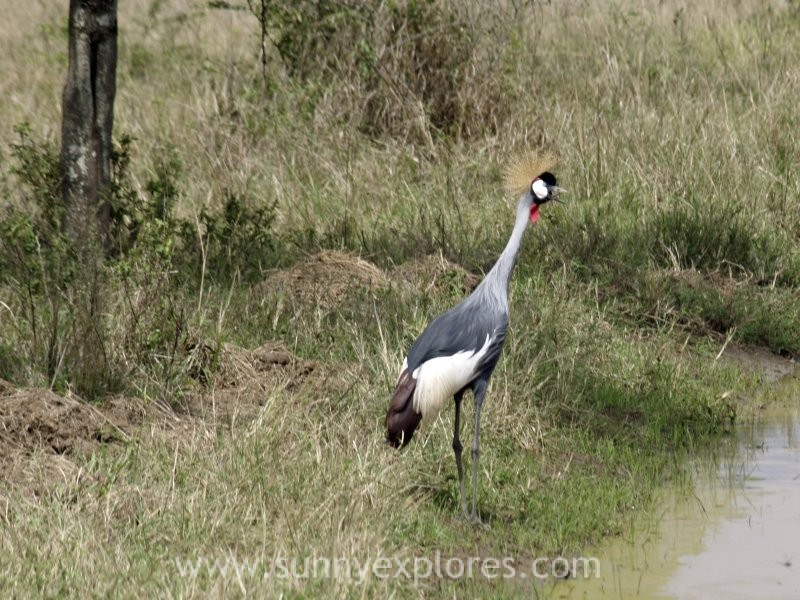 It doesn't matter if you are trying to spot beavers in your own country, orca's in the Lofoten or crowned cranes in Uganda, wildlife watching is exciting. Enjoy your time outside and the tension of 'the hunt'. Make it a quest. Ofcourse, it's nature, so there are no guarantees. Probably you will fail the first couple of attempts, but that's part of the fun. And it makes it even more rewarding if you finally spot the wildlife. A couple of years ago I spent a week on a vessel and crossed the waters around the ‍Lofoten in Norway in search for orca's. I sat on deck all day, in the pouring rain and in the cold, camera ready to photograph these majestic animals. The whole week, we didn't see one single orca, while the group in the week before us, was so lucky to see different pods every day. It is what it is, you can't direct nature. The last day of our trip we sailed back to the harbour to disembark and finally, just in front of the harbour, in the twilight the pod swam by! Nobody could be happier than we were.
There are a few things in life so beautiful they hurt: gazing at the sea of stars in a desert night, swimming in the ocean while it rains and chasing a rainbow with a loved one. Go out there and find your own magic!